Agile Cigar Reviews replace what we termed "Assessment Updates". The concept is the same, but the name is different. Agile Cigar Reviews use a lightweight, shorter format. These will never take the place of our comprehensive reviews. They are only used on blends we have previously assessed. This might be a blend we are re-scoring or providing a score for a first time. It might be a blend we are looking at in a different size. Today we look at the Surrogates Animal Cracker AC550 by L'Atelier Imports. This is a cigar we have previously assessed in the 6 x 60 size back in November, 2013.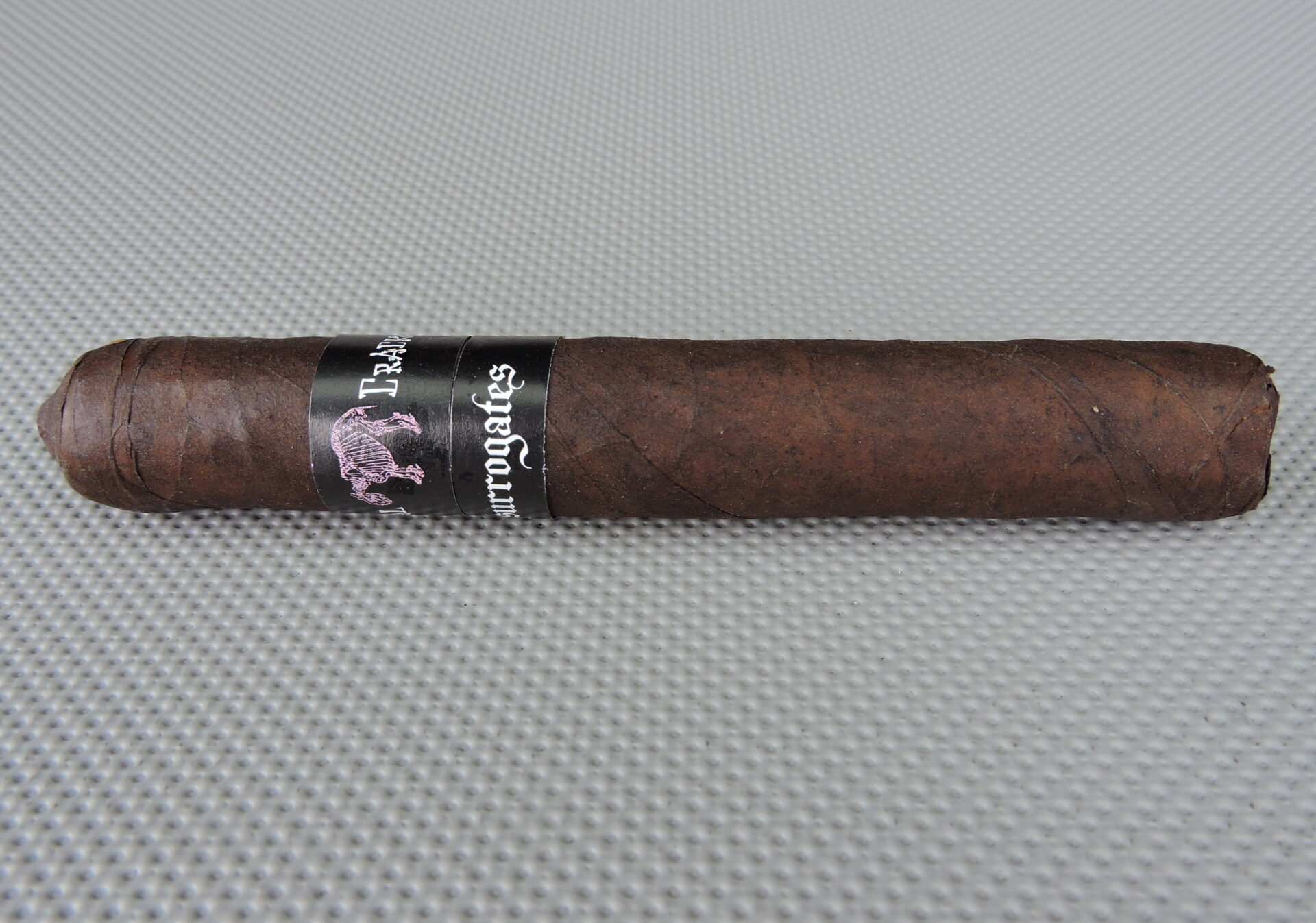 Wrapper: Ecuadorian-grown Habano Oscuro
Binder: Nicaraguan
Filler: Nicaraguan
Country of Origin: Nicaragua (My Father Cigars SA)
AC550: 5 x 50
In 2016, L'Atelier Imports released a third size of its Surrogates Animal Cracker blend in the form of a 5 x 50 Robusto known as AC550. The Animal Cracker made its debut in 2013 and became the fifth blend in the Surrogates line. Animal Cracker was originally released as a 6 x 60 Gordo and was positioned as the strongest cigar in the Surrogates line. Today we take a look at the Surrogates Animal Cracker AC550 – a cigar that has been aging in the Cigar Coop humidor for about eight months.
The Animal Cracker blend features an Ecuadorian Habano Oscuro wrapper over Nicaraguan binder an fillers. The cigar is highlighted by an oily wrapper. Like the original 6 x 60, the AC550 features closed footer, and a fuma-style cap.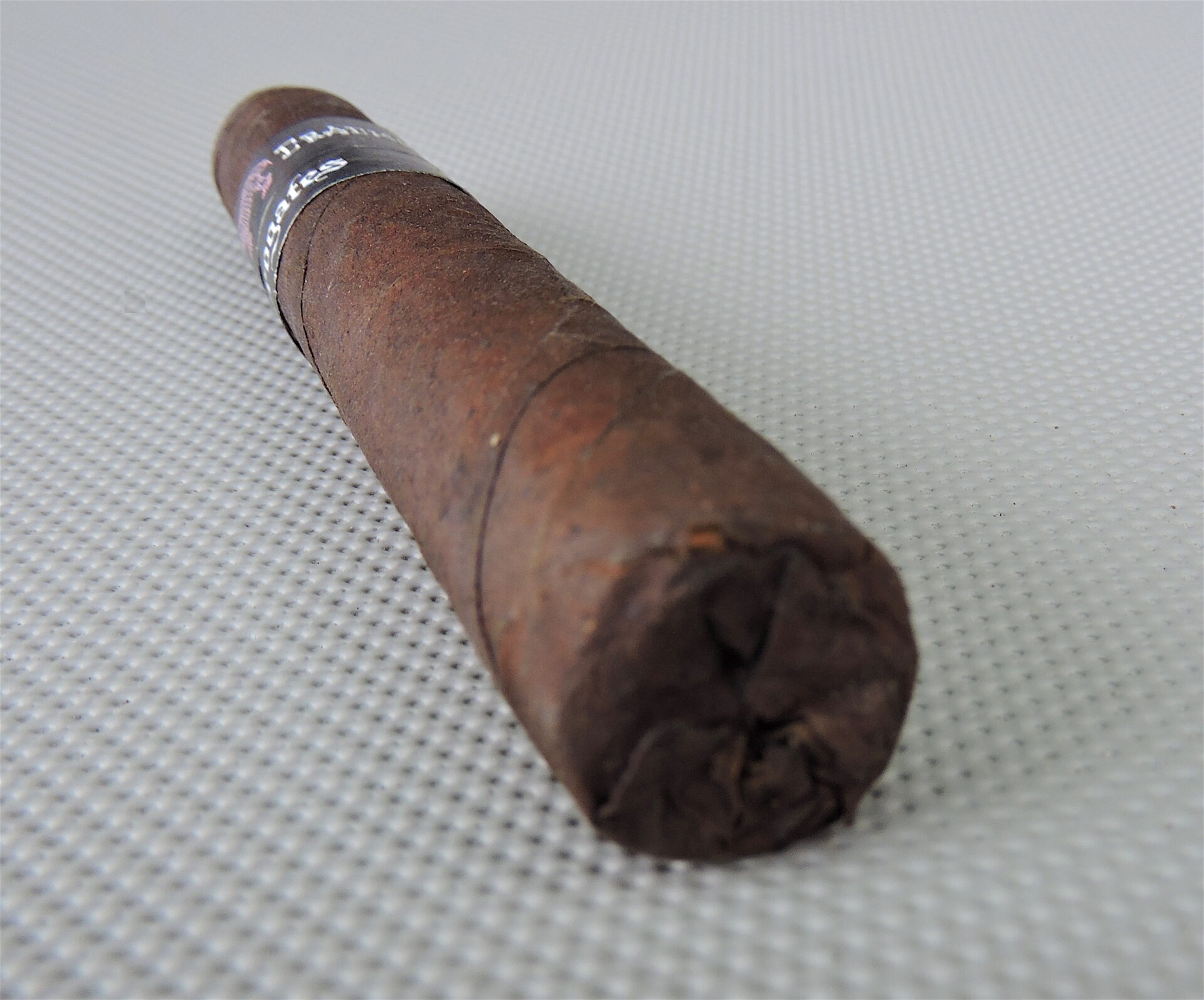 I expected the thinner ring gauge to keep this cigar a powerhouse in strength, but wondered if the age would result in some dialing-back. The AC550 didn't seem to lose a beat in terms of strength as it is full strength from start to finish. At the same time, this cigar delivers bold full-bodied notes and does an excellent job at balancing the strength and body.
The tasting notes of the Animal Cracker AC550 consist of chocolate, earth, and black pepper. Early on there is more chocolate and earth, but by the second half the black pepper notes kick in on the tongue. Meanwhile there also is a strong black pepper note on the retro-hale. This is one of these powerhouse smokes – going in the category of the RoMa Craft Tobac Neanderthal and Saga Short Tales – Tales of High Priming.
Overall I really liked this cigar in the Robusto format – and have found this to be the best size in the line. It's definitely a cigar geared for a seasoned cigar enthusiast who wants a strong cigar with plenty of flavor. It's a cigar worthy of a box split.
Summary
Burn: Very Good
Draw: Excellent
Complexity: Medium
Strength: Full
Body: Full
Finish: Very Good
Rating
Assessment: 3.5-Box Split
Score: 91
References
Previous Assessment: Surrogates Animal Cracker by L'Atelier Imports
News: Surrogates Animal Cracker AC550 Coming in March
Price: $8.25
Source: Purchased
Brand Reference: L'Atelier Imports
Photo Credits: Cigar Coop