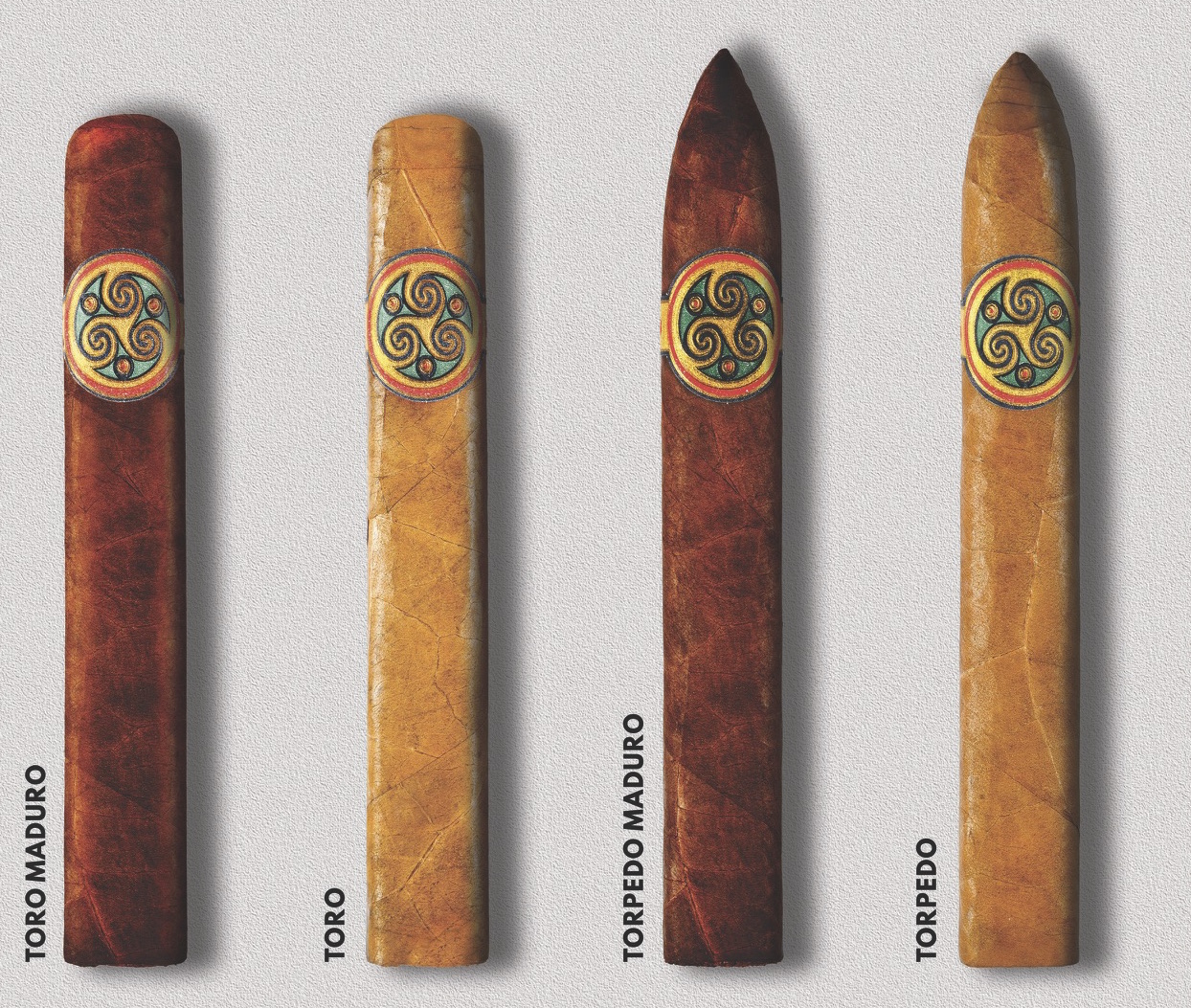 At the 2016 IPCPR Trade Show, Mel Shah and Bombay Tobak showcased some extensions to its Gaaja blend. These extensions included an all new Gaaja Maduro offering as well as a box-pressed torpedo vitola to the original Gaaja blend. Today the company announced that these new offerings are now available for distribution to its authorized retailers.
Gaaja made its debut in 2016 as a new brand under Bombay Tobak, the makers of MBombay Cigars. The original Gaaja was released in the form of a 6 x 54 Toro, however what set Gaaja apart from many cigars is the use of a unique hybrid wrapper as well tobacco from Paraguay in the filler. Now the Gaaja blend will also have a 6 1/2 x 54 box-pressed torpedo featuring the same tobaccos as the Toro.
With the Gaaja Maduro, the cigar features a Brazilian Mata Fina wrapper. According to Shah, this wrapper has played a very important factor in increasing the flavor, complexity and the body to the cigar. While the Gaaja Maduro uses the same binder and filler as the original Gaaja, the proportions were adjusted to accommodate the new wrapper. Gaaja Maduro will feature the same two vitolas as the original Gaaja – a 6 x 54 box-pressed Toro and a 6 1/2 x 54 box-pressed Torpedo.
Both Gaaja and Gaaja Maduro are packaged in ten count cedar boxes. Pricing for each vitola in each of the two blends is at $15.50 SRP.
At a glance, here is a look at the Gaaja and Gaaja Maduro lines:
Gaaja
Wrapper: Ecuador Connecticut desflorado, Variety Hybrid Mejorado 2004
Binder: Ecuador HVA Seca Mejorada
Filler:
Seco: Peru Hybrid Habano
Viso: Ecuador criollo 98, Paraguay Hybrid Habano 2000, Dominican criollo 98. Ligero: Dominican HVA Mejorado
Toro: 6 x 54
Torpedo: 6 1/2 x 54
Gaaja Maduro
Wrapper : Brazilian Mata Fina
Binder : Ecuador HVA Seca Mejorada
Filler :
Seco: Peru Hybrid Habano
Viso: Ecuador criollo 98, Paraguay Hybrid Habano 2000, Dominican criollo 98. Ligero: Dominican HVA Mejorado
Toro: 6 x 54
Torpedo: 6 1/2 x 54
Photo Credit: Bombay Tobak