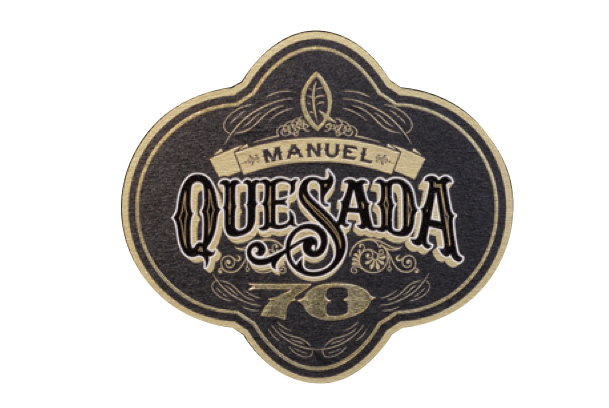 In 2017, Quesada Cigars patriarch Manuel Quesada will turn 70 years young. As such a cigar has been released to commemorate the milestone. The Manuel Quesada 70 (MQ70) officially made its debut at ProCigar 2017 in the Dominican Republic with select retailers getting a soft launch prior to the event.
In a press release announcing the MQ70, the company notes Manuel Quesada's exile from Cuba, a tour of duty in Vietnam, and the battles he has faced in the cigar industry against the government as challenges he has face throughout his career.
As for the cigar, the blend is not being disclosed, other than that Quesada blended the cigar himself to suit his personal taste. The cigar is being released in a 6 x 50 Toro and a 6 x 52 Belicoso. A total of 1,000 ten count boxes are being produced. Both sizes are being priced at $12.95.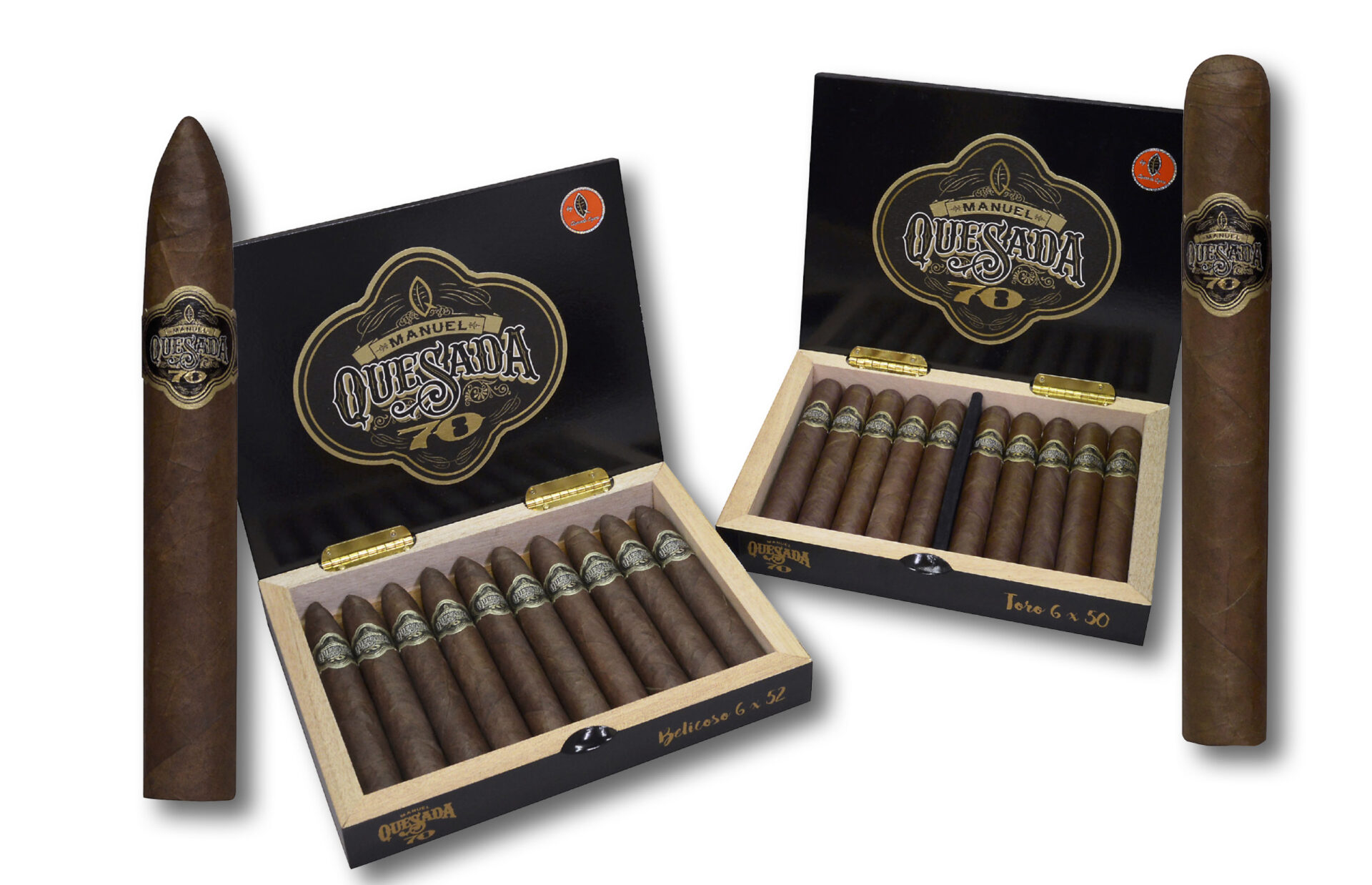 Quesada General Manager Terence Reilly commented, "My uncle has dedicated his life to cigars and all of us at Quesada cannot express in words how proud we are of him. Whether you know him well or have never met him personally, smoking the MQ 70 gives the aficionado an opportunity to connect with Manuel through the taste and avor of this blend. It truly exemplies his palate."
It's been a busy 2017 for Quesada Cigars as the company has already released the Oro Dominicana and Quesada Keg 2017 this year.
Photo / Image Credits: Quesada Cigars