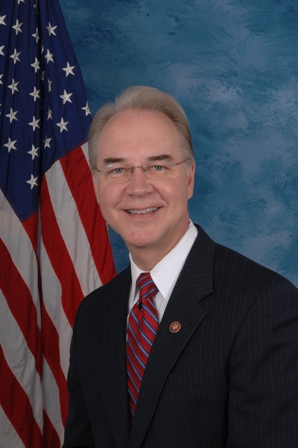 Tom Price, a former Orthoepedic Surgeon turned U.S. Congressman from Georgia has been confirmed by the U.S. Senate as President Donald Trump's Secretary of Health and Human Services. The move is of particular interest to the cigar community as Price's department will oversee the U.S. Food and Drug Administration (FDA) –  the organization that regulates premium cigars.  While Price is someone who is considered "friendly" toward the cigar industry, what or if any actions  he will take to help him remain to be seen.
President Trump has made reducing Federal regulations a focus of his new Administration. However the selection of Price by Trump was largely to facilitate replacing Obamacare. As a result, taking up the fight against the regulation of premium cigars is expended to be a much lower priority for Price.
At the same time, Price has shown to be supportive of the cigar industry in the past. As a Congressman, Price had been a co-sponsor for legislation in the past to exempt the premium cigar business from FDA regulations. He co-sponsored the 2011 Bill (HR 1639) and the 2013 Bill (HR 792). He had not co-sponsored the 2015 Bill  (HR 662). or new 2017 Bill (HR 564), but that is not seen necessarily as a negative.
President Trump is expected to name a new FDA Commissioner in the near future.
Photo Credit: Wikipedia, CC BY-SA 3.0