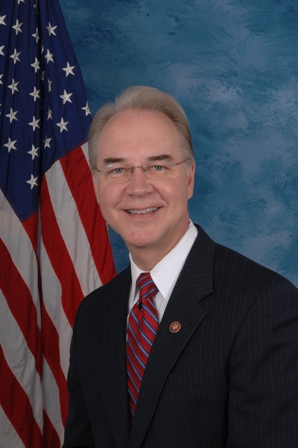 It's the Cabinet nomination the cigar industry will most be interested in. Today, President-Elect Donald Trump nominated Georgia Congresman Tom Price M.D. to be his Secretary of Health and Human Services.
While much of the attention of this appointment will be focused on repealing Obamacare (for which Rep. Price has been a harsh critic), the U.S. Food and Drug Administration (FDA) is an agency under Health and Human Services. Currently the cigar industry has been subject to regulations by the FDA.
Price has been a co-sponsor for legislation in the past to exempt the premium cigar business from FDA regulations. He co-sponsored the 2011 Bill (HR 1639) and the 2013 Bill (HR 792). He has not co-sponsored the current 2015 Bill (HR 662).
President-Elect Trump has made reducing Federal regulations a focus of his new Administration. While taking up the fight for against regulation on premium cigars is unlikely to get a lot of attention from Price, he still will be the closest person to Trump on issues paramount to the cigar industry. The good news is he has shown indications of supporting the industry in the past in regards to FDA control on premium cigars.
One other note, when a new President has come into office, there typically has been a new FDA Commissioner named as well.
Prior to his election to Congress in 2011, Price spent two decades practicing orthopedic medicine in the Atlanta, Georgia area. He currently is the Chairman of the Committee on the Budget in the House of Representatives. He also serves on the House Ways and Means Committee  – including the Subcommittee on Health.
Photo Credit: Wikipedia, CC BY-SA 3.0