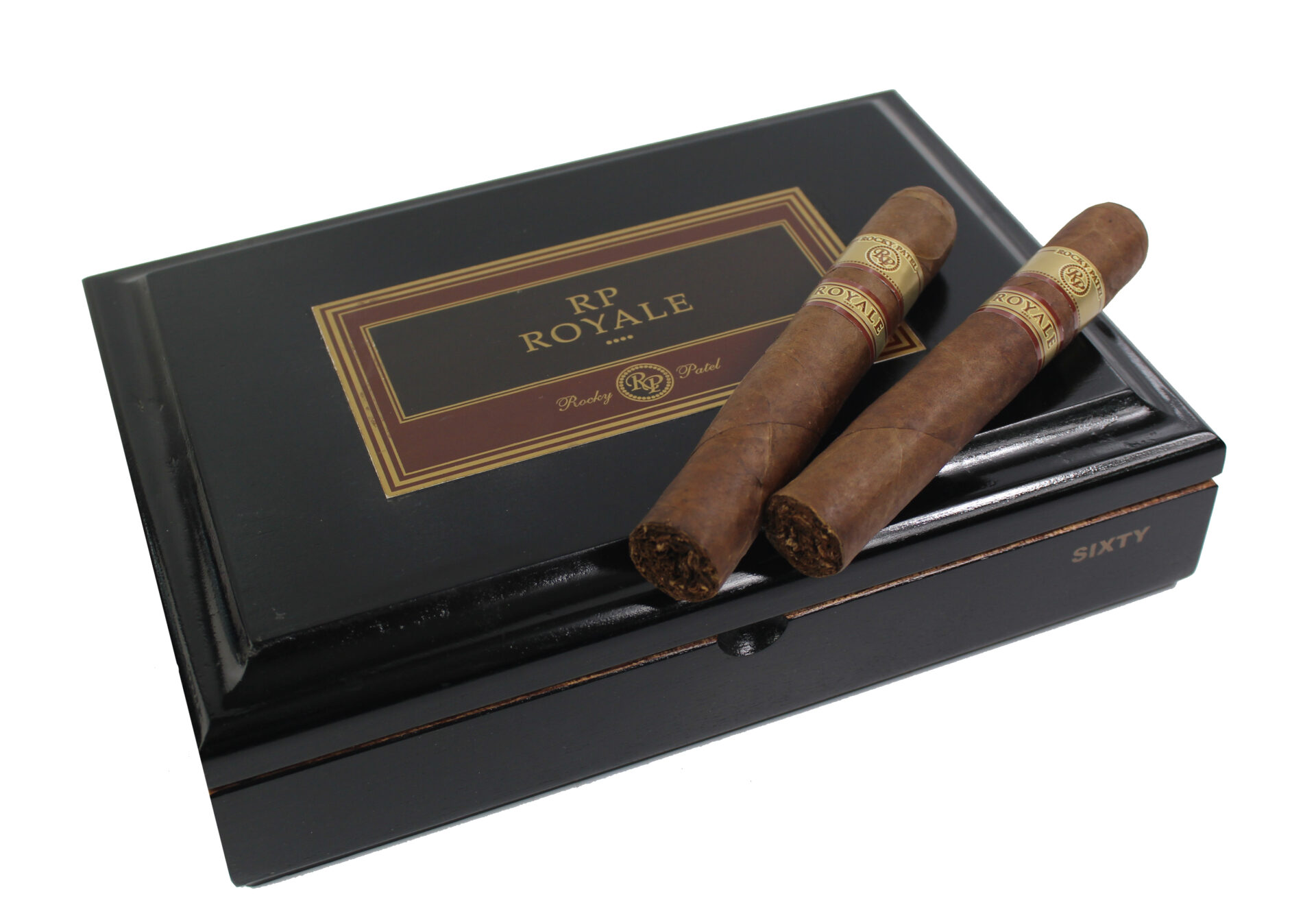 This month, Rocky Patel Premium Cigars has begun shipping a new 6 x 60 offering in its Rocky Patel Royale line. The new size is appropriately called the Sixty and becomes the seventh frontmark offered int he Royale line.
According to the company, the Rocky Patel Royale Sixty came from feedback from consumers who wanted a standard Gordo (6 x 60 size) in the Royale blend.
The Rocky Patel Royale line made its debut at the 2013 IPCPR Trade Show. Royale is produced at the Tavicusa, the company's boutique factory in Esteli Nicaragua. Like the Toro Tubo and Colassal offerings, the Sixty is a rounded vitola. There are four other vitolas in the Royale line (Corona, Robusto, Torpedo, Toro) that are box-pressed.
The new Rocky Patel Royale Sixty is packaged in 20 count boxes. Pricing  is set at $12.00 per cigar.
The announcement of the availability of the Rocky Patel Royale continues a very busy month for Rocky Patel Premium Cigars. In the past few weeks the company has announced the Rocky Patel Vintage 1999 Minis, the new Rocky Patel Twentieth Anniversary Maduro, and a re-introduction of the Wafe size to its Java line.
Photo Credit: Rocky Patel Premium Cigars