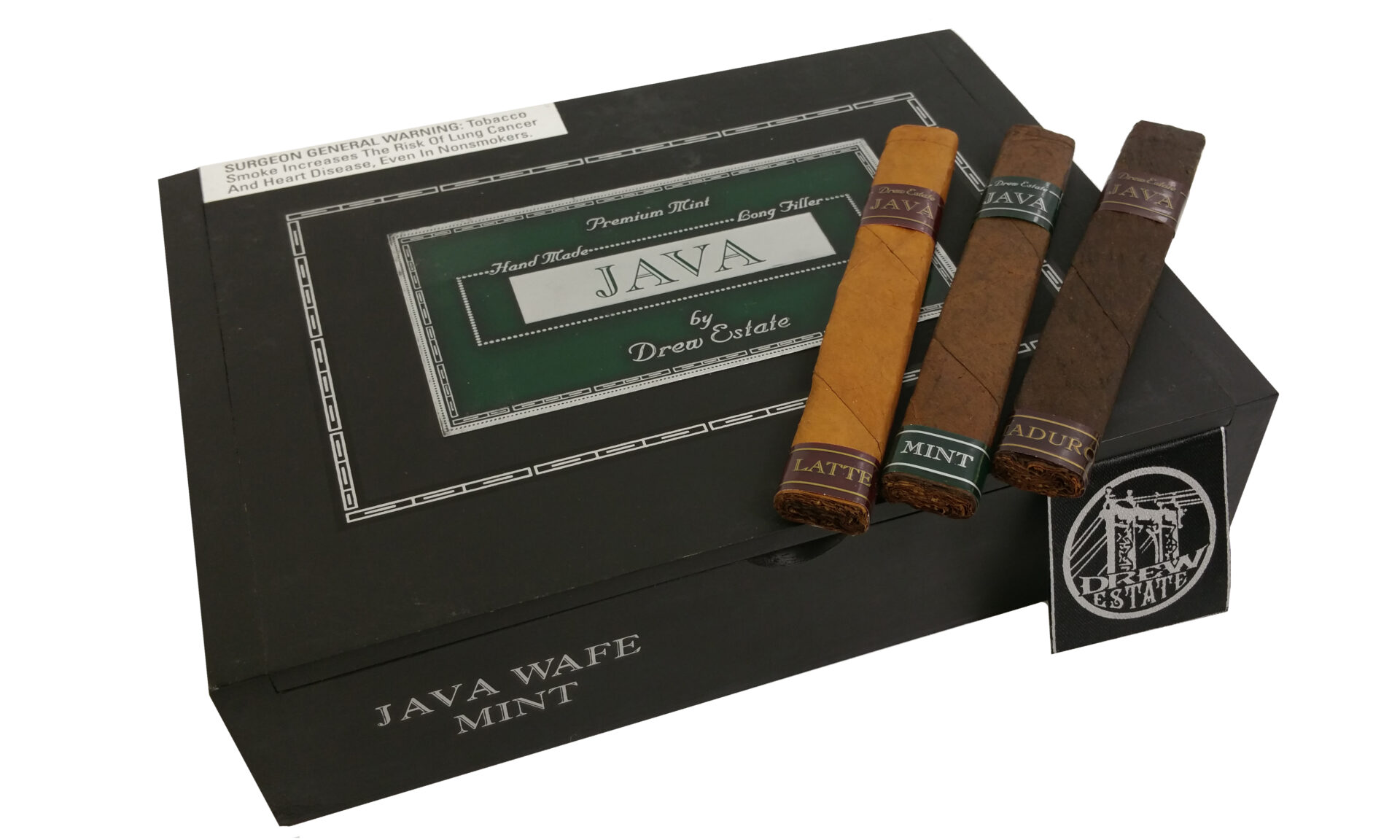 Rocky Patel Premium Cigars (RPPC) has announced the return of its Wafe size to its Java by Drew Estate line. The Wafe is a unique extreme trunk-pressed 5 x 46 that is only 5 ring gauge in height.
The Wafe is a size that was produced for the Java Maduro and Java Latte lines from 2006 to 2011. Eventually the Wafe was phased out and replaced by a 4 1/2 x 38 Petite Corona size. With FDA Deeming Rules going into effect and the Wafe shape predating the 2007 predicate (grandfather) date, RPPC felt it was important to re-introduce the Wafe. This time, not only does it return to the Java Maduro and Java Latte lines, but it has also been added to the Java Mint line.
In a press release announcing the return of the Java Wafe, Rocky Patel, President and CEO of RPPC commented. "The Wafe had always been a special size that we wanted to someday have in our portfolio again," said Patel. "With the new rules coming through FDA, the time to bring it back was essentially made for us. Call it a silver lining.".
The cigars will be packaged in 40 count boxes for the Maduro, Latte, and Mint lines. The cigars are produced at Drew Estate's La Gran Fabrica facility in Esteli Nicaragua.
Photo Credit: Rocky Patel Premium Cigars