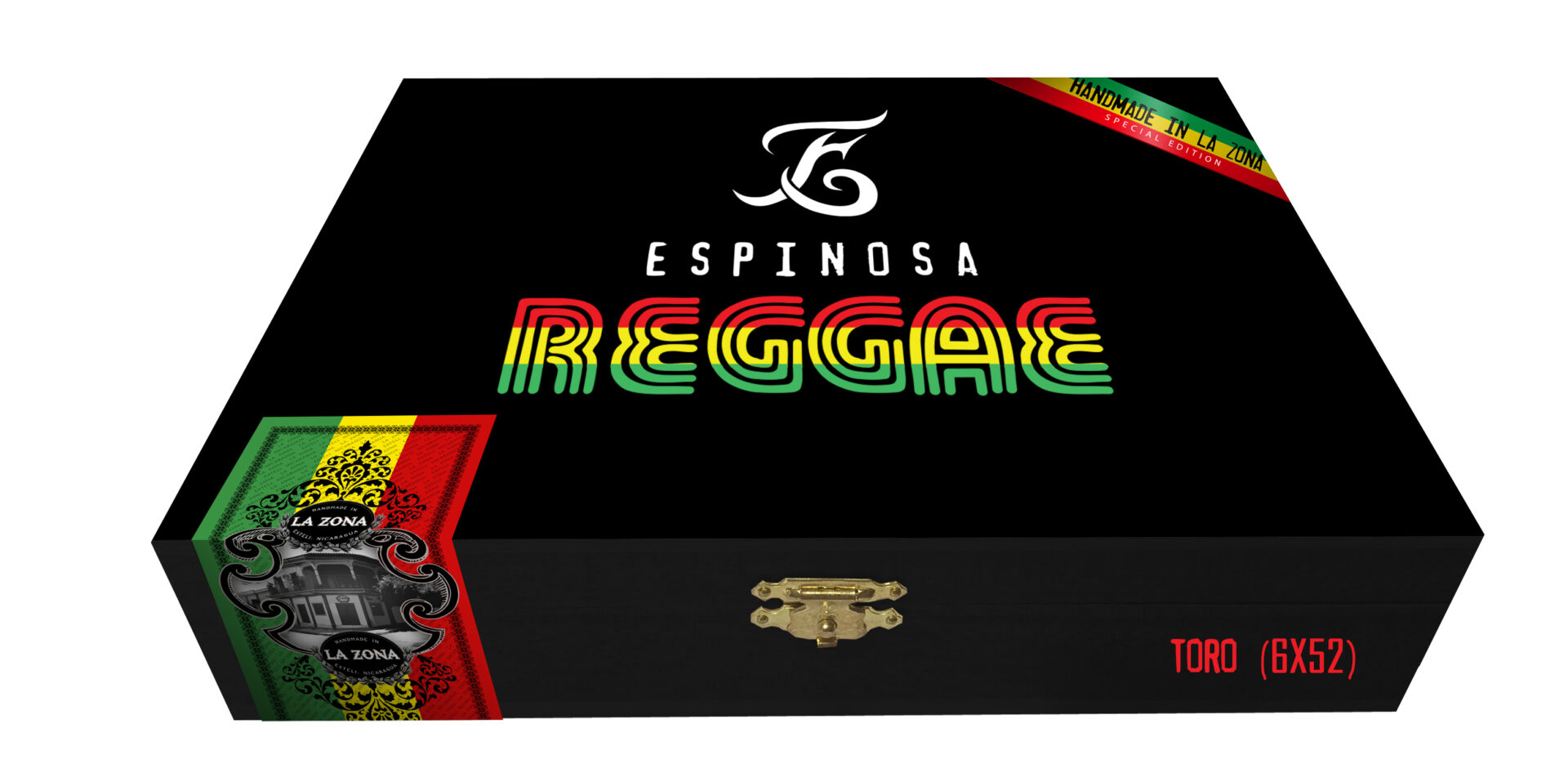 At the 2017 IPCPR Trade Show, Espinosa Cigars will have a national launch of the Espinosa Reggae and Espinosa Reggae DREAD. These are two cigars originally released to a limited amount of retailers in 2016. What makes these two cigars special is the inclusion of Jamaican tobacco in the filler.
Espinosa Cigars describes the Espinosa Reggae as a medium-bodied cigar featuring Nicaraguan and Jamaican Lengue de Vaca tobacco in an Ecuadorian Rosado wrapper. It will be available in three sizes: Robusto (5 1/2 x 54), Toro (6 x 52), and Short Churchill (6 1/2 x 48). Each size will be available in 20-count boxes with pricing set around $10.00.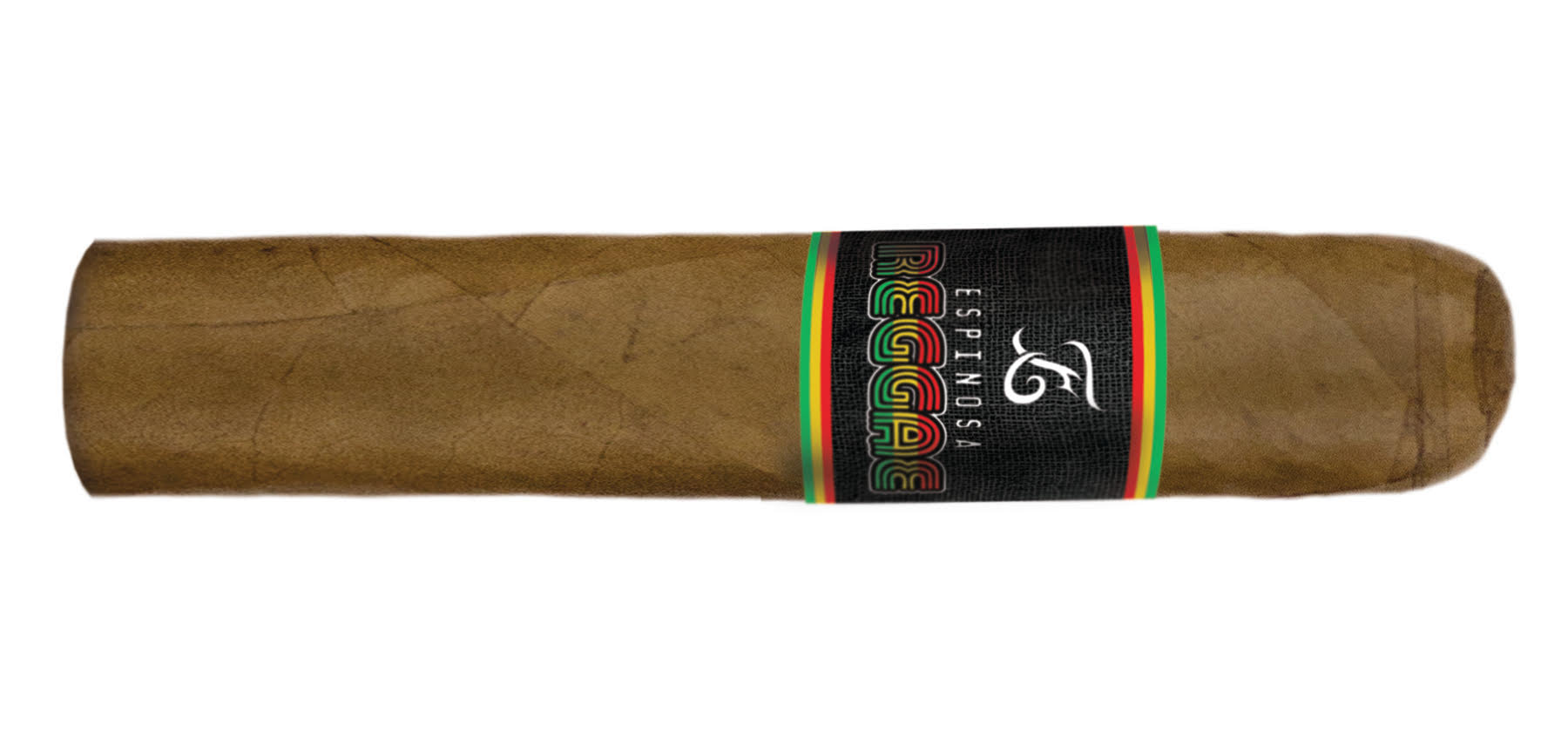 The Espinosa Reggae DREAD is described as a medium to full-bodied cigars featuring Nicaraguan, Honduran, and Jamaican Lengue de Vaca tobacco in an Ecuadorian Habano wrapper. The cigar is unique in that it is rolled with several pigtails at the head, reminiscent of the fuse on their La Bomba line, to resemble dreadlocks on the cigar. The cigar is available in one size – a 6 x 56 Toro Grande. It will be packaged in ten-count boxes with pricing set at approximately $12.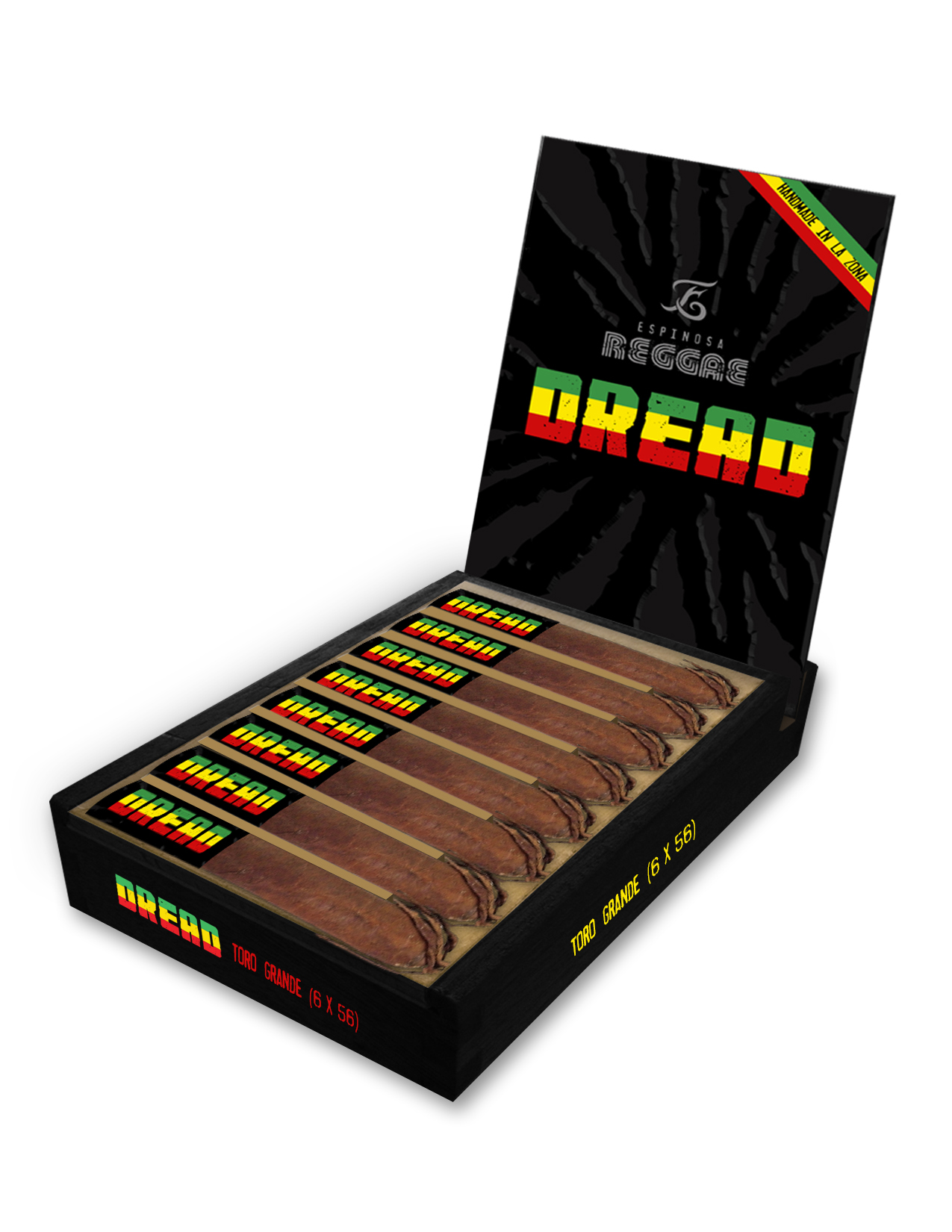 "We have been wanting to incorporate Jamaican tobacco into our portfolio for several years now, but the timing was never right. When the opportunity finally presented itself, we made our move, " commented Erik Espinosa in a press release.
If the Espinosa Reggae sounds familiar, it's because it was originally slated to be a part of the Espinosa Backroom Series – a series of exclusive cigars for Espinosa Lounges. The limited distribution of that cigar was because of the limited access to the Jamaican tobacco. "We have moved past that now," commented Espinosa Director of Operations Hector Alfonso. "And as for using it, there really aren't a lot of companies using Jamaican tobacco, so there aren't exactly a lot of points of reference for working with it; however making something different is always exciting. Blending this cigar we wanted both the Reggae and the DREAD to have Jamaican undertones, but most importantly we wanted these cigars to remain true to the fans of Espinosa Cigars and our La Zona Factory."
Photo Credits: Espinosa Cigars