---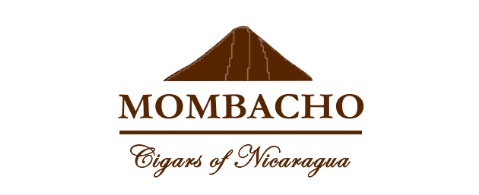 At the 2017 IPCPR Trade Show, Mombacho Cigars S.A. will officially launch the "Cosecha 2012". This is the first installment of the company's limited edition, single vintage project.
The name "cosecha" is Spanish for "harvest". Each release will feature what the company considers to be the best Nicaraguan tobaccos from a harvest year. In particular, Cosecha 2012 features the high-quality Nicaraguan tobaccos solely from a 2012 crop. It's a concept that is analogous to the wine world – namely premium fruits from a particular harvest.
"This is a project of historic magnitude, not only for Mombacho Cigars, S.A. but for the whole cigar industry. Through a complex process, we will highlight the best of Nicaraguan tobacco crops every year starting with 2012. Not all tobaccos are acceptable for this line; this is a true vintage," said Mombacho Cigars' President and Master Blender, Claudio Sgroi in a press release.

Mombacho says the cigars for the first release have been aging at Casa Favilli, Mombacho's factory in Granada, Nicaragua, since late 2013.
The company is planning subsequent releases – namely Cosecha 2013, 2014 and 2015 – featuring all high quality Nicaraguan tobaccos harvested from the corresponding year. According to Mombacho, these cigars have been rolled and will now age at Casa Favilli a minimum of four years before being released.
Each Cosecha release will feature a 6 x 52 vitola with a pigtail cap. The cigars will be available in ten-count boxes. Cosecha 2012 will have a total production of 5,000 cigars (500 boxes). Production of subsequent Cosecha releases will depend on what the crop yield was for a particular year's project. The cigars are expected to ship in August 2017.
Sgroi discussed some details of the project on Episode 11 of the Prime Time Show.
"This project has been five years in the making and we are proud to launch Cosecha 2012 at the IPCPR 2017. Enjoy it!" added Sgroi.
At a glance, here is a look at the Cosecha 2012:
Blend Profile
Wrapper: Nicaraguan (2012 Vintage)
Binder: Nicaraguan (2012 Vintage)
Filler: Nicaraguan (2012 Vintage)
Country of Origin: Nicaragua
Vitolas Available
The Cosecha 2012 will be available in one size – a 6 x 52 Toro.
Image Credits: Mombacho Cigars SA