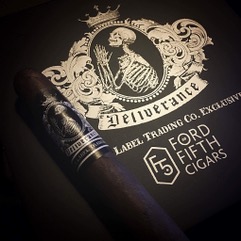 The original blend of Black Label Trading Company's Deliverance is making a comeback. Scottsdale, Arizona retailer Ford on Fifth will now be the exclusive home to the first blend of Deliverance.
Deliverance first made its debut back in 2014. That cigar featured a San Andres Mexican Natural wrapper over Nicaraguan binder and filer. Since then, Deliverance has been released as the Deliverance Nocturne featuring a Pennsylvania Broadleaf wrapper with a blend of Nicaraguan and Pennsylvania tobaccos. The Ford on Fifth exclusive release marks the first time the original Deliverance blend has returned. The difference is that the original blend is now coming out of Black Label Trading Company's Fabrica Oveja Negra factory.
"Since it's first release in 2014, I've been eager to do another release of Deliverance. Iwanted to put the Oveja Negra spin on this BLTC classic. I thought doing it as an exclusive for Ford on 5th was the perfect way to celebrate the opening of the shop. The Deliverance is very bold with an upfront spice component that mellows out into a complex blend of cedar, baking spice, earth and bitter cocoa. I would say this is one of most unique cigars to date," commented James Brown, owner of Black Label Trading Company.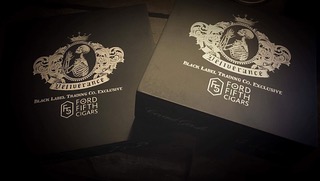 Deliverance returns in both the original lancero and corona gorda formats. There will be 50 boxes of the lancero in twelve count boxes with each box priced at $120.00. There will also be 50 boxes of the corona gorda in sixteen count boxes with each box priced at $160.00. The boxes feature modified packaging including the Ford on Fifth branding on it.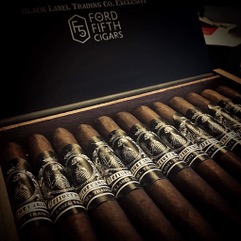 Ford on Fifth says shipments of the lancero are available now with the corona gourds shipping the first week in August. All orders and pre-orders can be placed at www.fordonfifth.com or by calling 480-907-6833.
Photo Credits: Supplied by Ford on Fifth