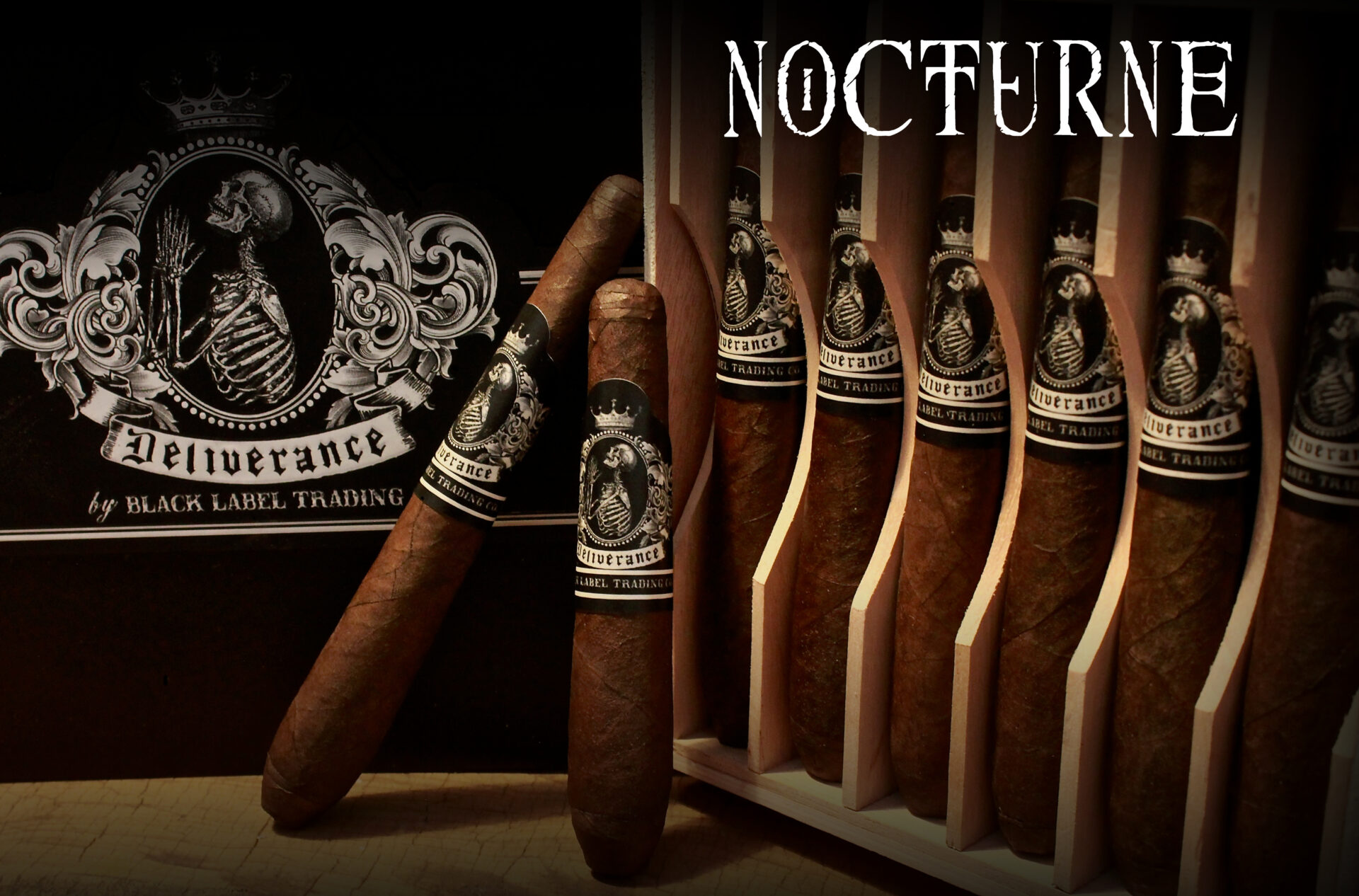 Black Label Trading Company's Deliverance Nocturne is back. Today the company announced it is shipping the 2016 installment of this annual limited production release to select retailers.. Returning are the Salomon "Snub Nose" and Short Salomon "Snub Nose". In addition, the company has added a 5 x 56 perfecto into the mix.
Nocturne made its debut in 2015 as a limited edition extension of the Deliverance line. The blend features a Pennsylvania Broadleaf wrapper, a Nicaraguan Habano wrapper and fillers from Pennsylvania and Nicaragua. Deliverance Nocturne is produced at Black Label Trading Company's Fabric Oveja Negra.
"We are excited for the second release of Deliverance Nocturne and the addition of the 5×56 perfecto to the long and short salomon vitolas. These vitolas have been really fun to work with but require a lot of time on the rolling tables. They are the perfect vitolas for highlighting the richness and strength of the Pennsylvania tobacco," said James Brown of BLTC.
At a glance, here is a look at the 2016 release of the Deliverance Nocturne.
Blend Profile
Wrapper: Pennsylvania Broadleaf
Binder: Nicaraguan Habano
Filler: Nicaragua and Pennsylvania
Country of Origin: Nicaragua (Fabrica Oveja Negra)
Vitolas Available
The Salomon and Short Salomon remain packaged in 12 and 18 count boxes respectively. The new Deliverance Nocturne Perfecto will be in 20 count boxes.
Perfecto: 5 x 56 (20 Count boxes, SRP $10.00 per cigar)
Salomon "Snub Nose": 6 1/4 x 36 x 56 (12 Count boxes, SRP $12.00 per cigar)
Short Salomon "Snub Nose": 4 3/4 x 40 x 56 (18 Count boxes, SRP $10.00 per cigar)
Photo Credit: Black Label Trading Company