---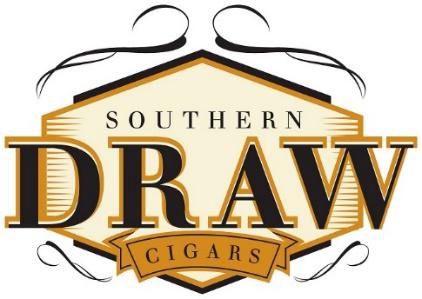 At the 2017 IPCPR Trade Show, Southern Draw Cigars introduced new packaging and band art to its whole portfolio. Most visible to end consumers will be unique color schemes for each of the company's seven blends to make them easily identifiable.
The company worked with Sancho Oset and Starky Arias of Cigar Rings of Estelí to update the color schemes of its bands.
Simultaneously, the company also worked with the Perez Benavidez Box Factory to produce sturdier box design with matching color schemes.  Southern Draw states that the box design and dimensions for 20, 25 and 50-count boxes have not been altered and the company will begin to phase out the limited boxes currently in inventory.
Rose of Sharon
Th big change is the Rose of Sharon primary cigar ring now gets a pink version of the Southern Draw logo. The boxes now have a richer wood color.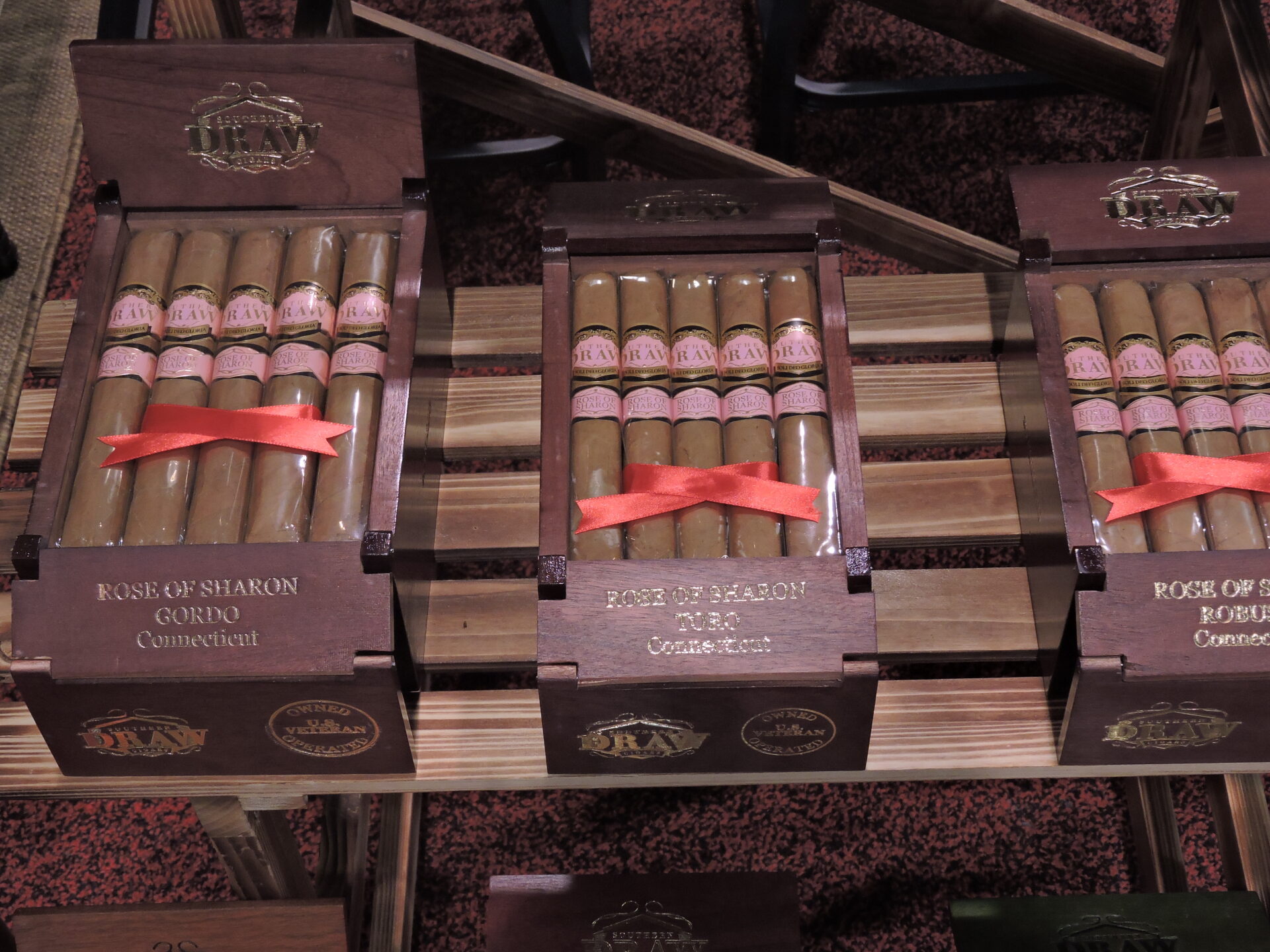 Kudzu
The primary and secondary bands go to a brownish/reddish color. The boxes now have a rich brown color.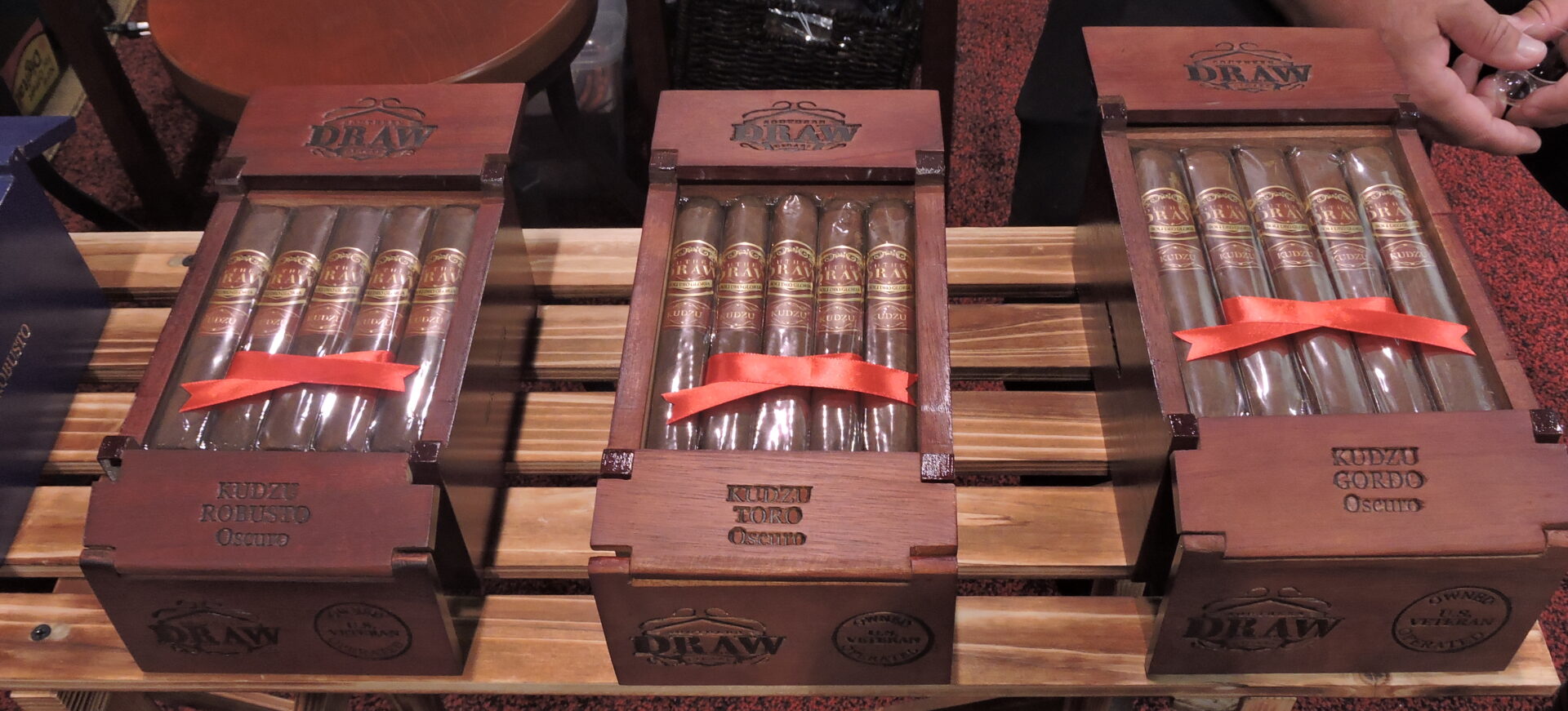 Jacob's Ladder
Jacob's Ladder didn't receive a packaging change, because it made its debut at the 2017 Trade Show. This line utilizes a purplish/indigo color on the bands and boxes. Also unique to this line is the cedar sleeve.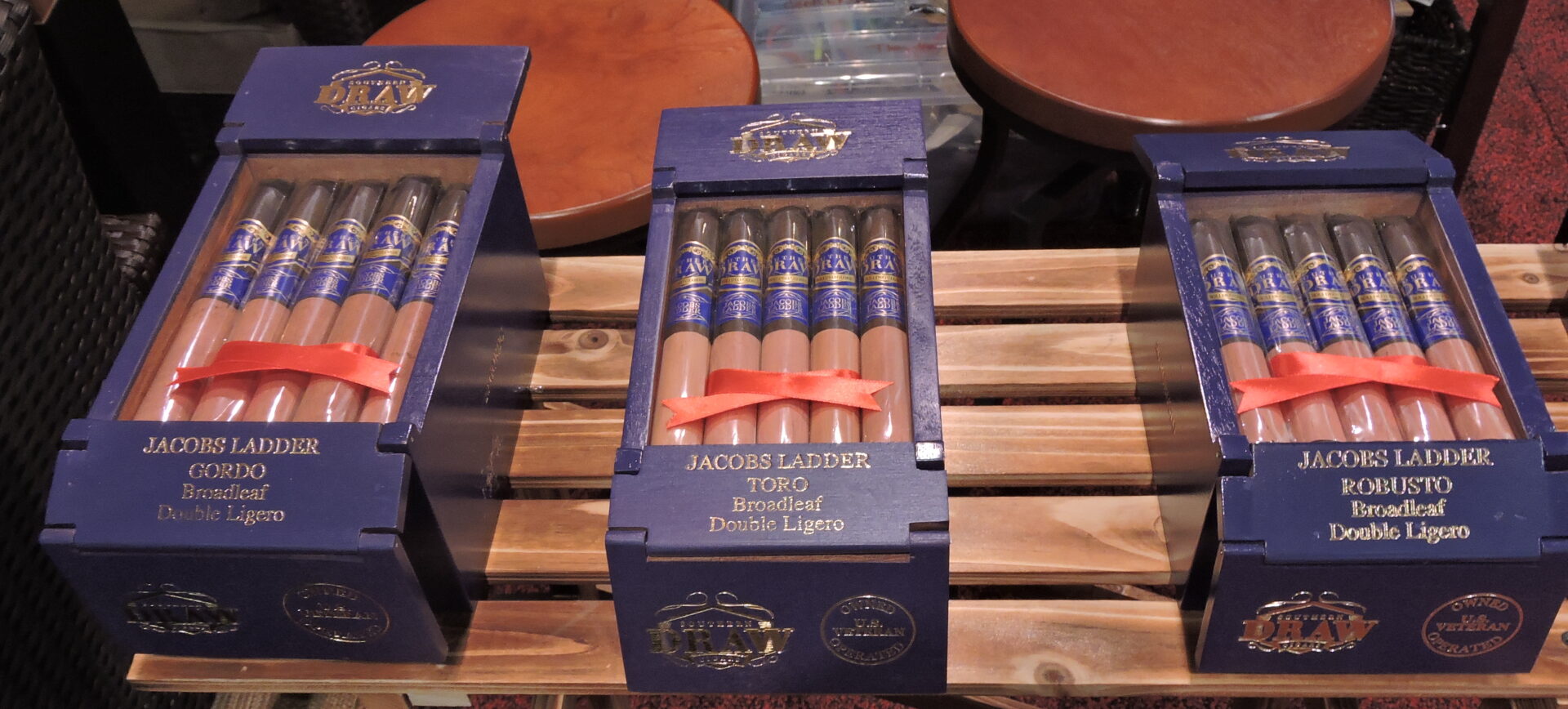 Firethorn
This line keeps the existing brown/maroon design of the primary band. The secondary band is slightly thinner and has a brownish color darker than the Kudzu. The line gets a red-brick colored box.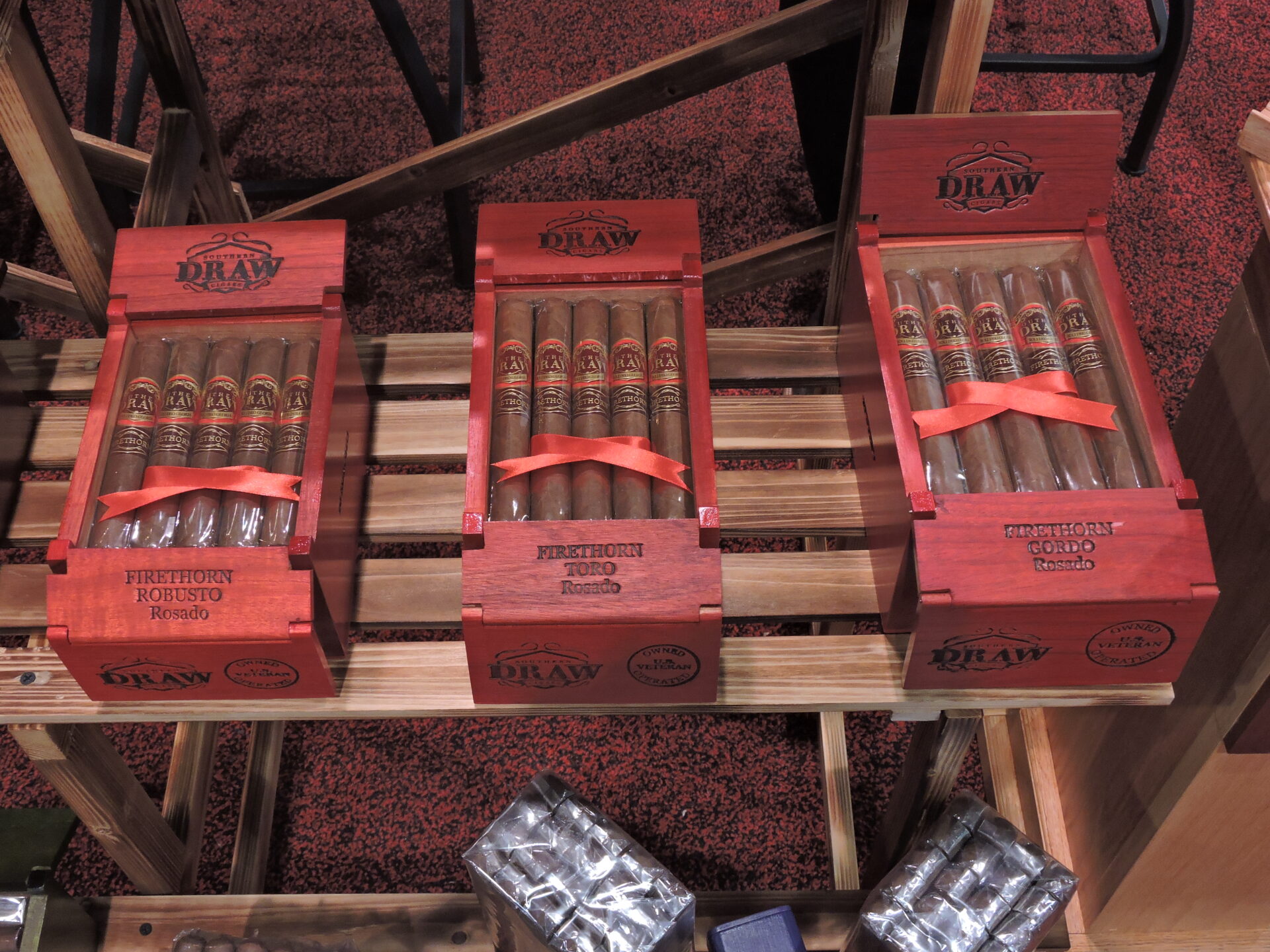 QuickDraw (Connecticut, PA Broadleaf, and Habano)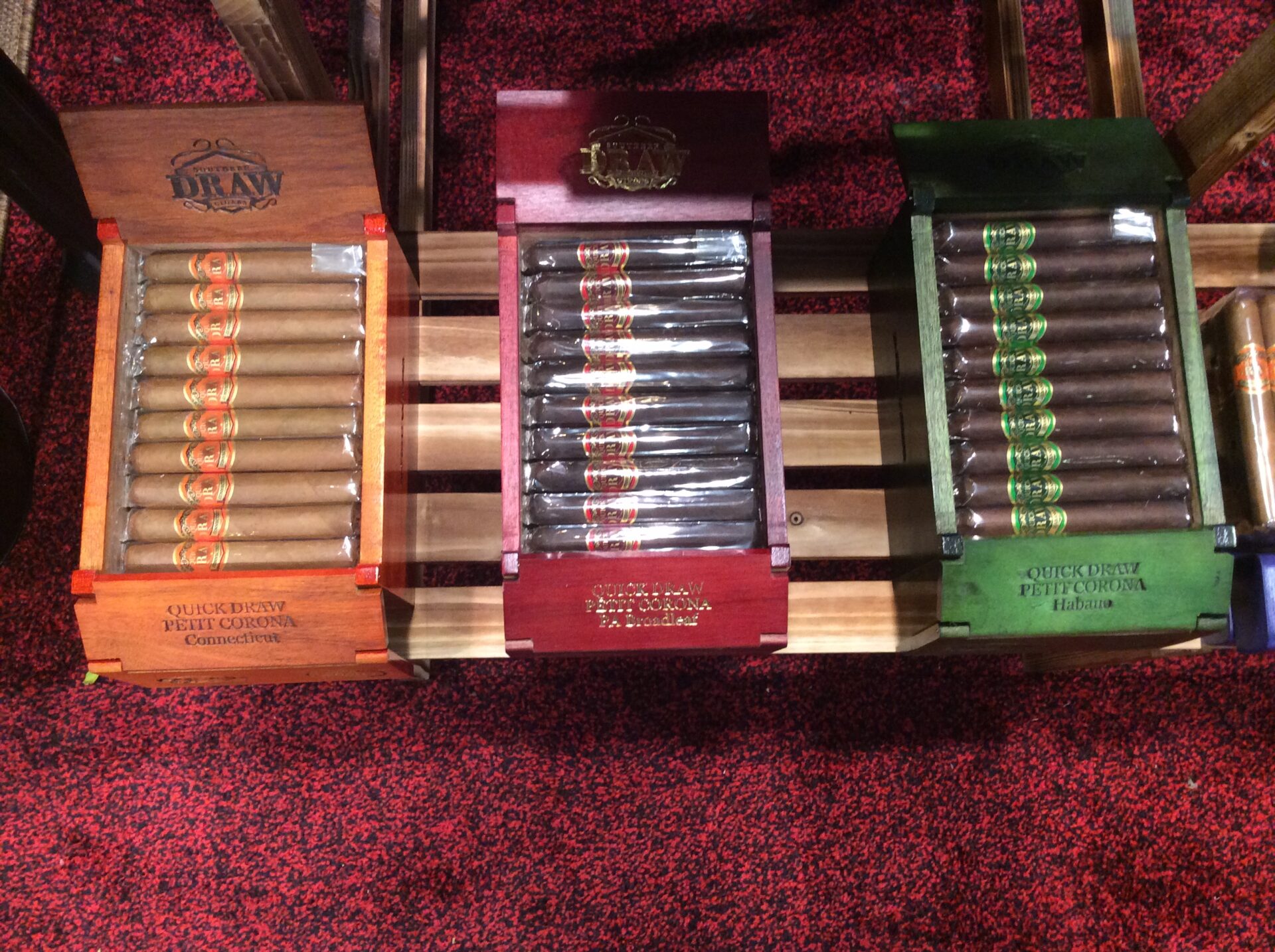 The biggest change comes to the QuickDraw Habano which receives green banding and a colored box. The QuickDraw Connecticut already featured orange bands, and now has an enhanced orange box. Finally, the QuickDraw PA Broadleaf keeps the reddish brown bands, but now has an enhanced red-colored box.
—
While Southern Draw Cigars announced packaging and band color changes were coming, the company kept the details under wraps until the Trade Show opened.
"It is important to note that each cigar, box, bundle and sampler of Southern Draw Cigars will be distributed with cellophane wrappers, UPC stickers (also designed and supplied by Cigar Rings) and enclosed with the appropriate Boveda 2-way humidity control in an effort to provide some of the best quality and most convenient packaging options available in the premium cigar market." said Robert Holt, Founder of Southern Draw Cigars in a press release prior to the Trade Show.
Photo Credits: Cigar Coop