---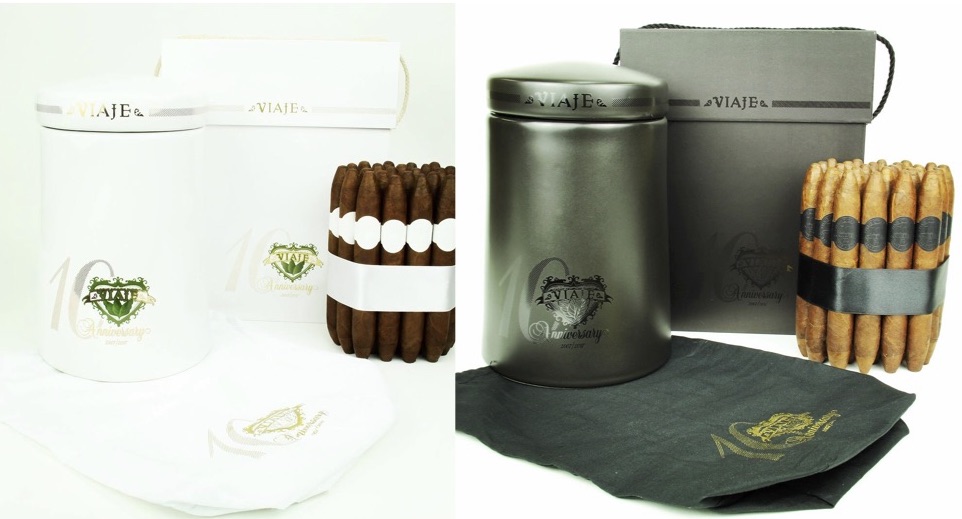 2017 marks the tenth anniversary of Viaje Cigars. To commemorate the occasion, the company is releasing two Viaje 10th Anniversary cigars. It's a project that embodies many of the things company owner Andre Farkas has embraced over the years.
The two cigars are the Viaje 10th Anniversary White and the Viaje 10th Anniversary Black. Both blends will be produced at the Raices Cubanas factory in Honduras, the factory that helped put the company on the map. Both cigars will be Nicaraguan puros featuring Aganorsa grown tobaccos  – a staple of Viaje releases over the years. The cigar will be a double torpedo – another size that has been popular with Farkas for several of the company's small batch releases.
The Viaje 10th Anniversary White uses more Corojo tobacco and according to the company "toes the line between medium and full". Meanwhile, the Viaje 10th Anniversary Black is more Criollo centric and is described as being on the "fuller side".
Both the White and Black will be released in numbered jars – each containing a 24-count wheel. Production will limited to 600 White and 400 Black.
The Viaje 10th Anniversary cigars are expected to be showcased at the 2017 IPCPR Trade Show opening July 11th.
Photo Credit: Viaje Cigars