---
On the eve of the 2017 IPCPR Trade Show, came word that Matt Booth's brief hiatus from the cigar industry was over and that he would be teaming up with Robert Caldwell (whom Matt refers to as "Rosewood") for two cigar lines.  Booth was in attendance at the Trade Show showcasing both of the lines.
Matt would split time between two booths at the trade show. While the brands would be showcased at the Caldwell Cigar Company booth, Matt would have a booth of his own just around the corner – complete with Classic Arcade games.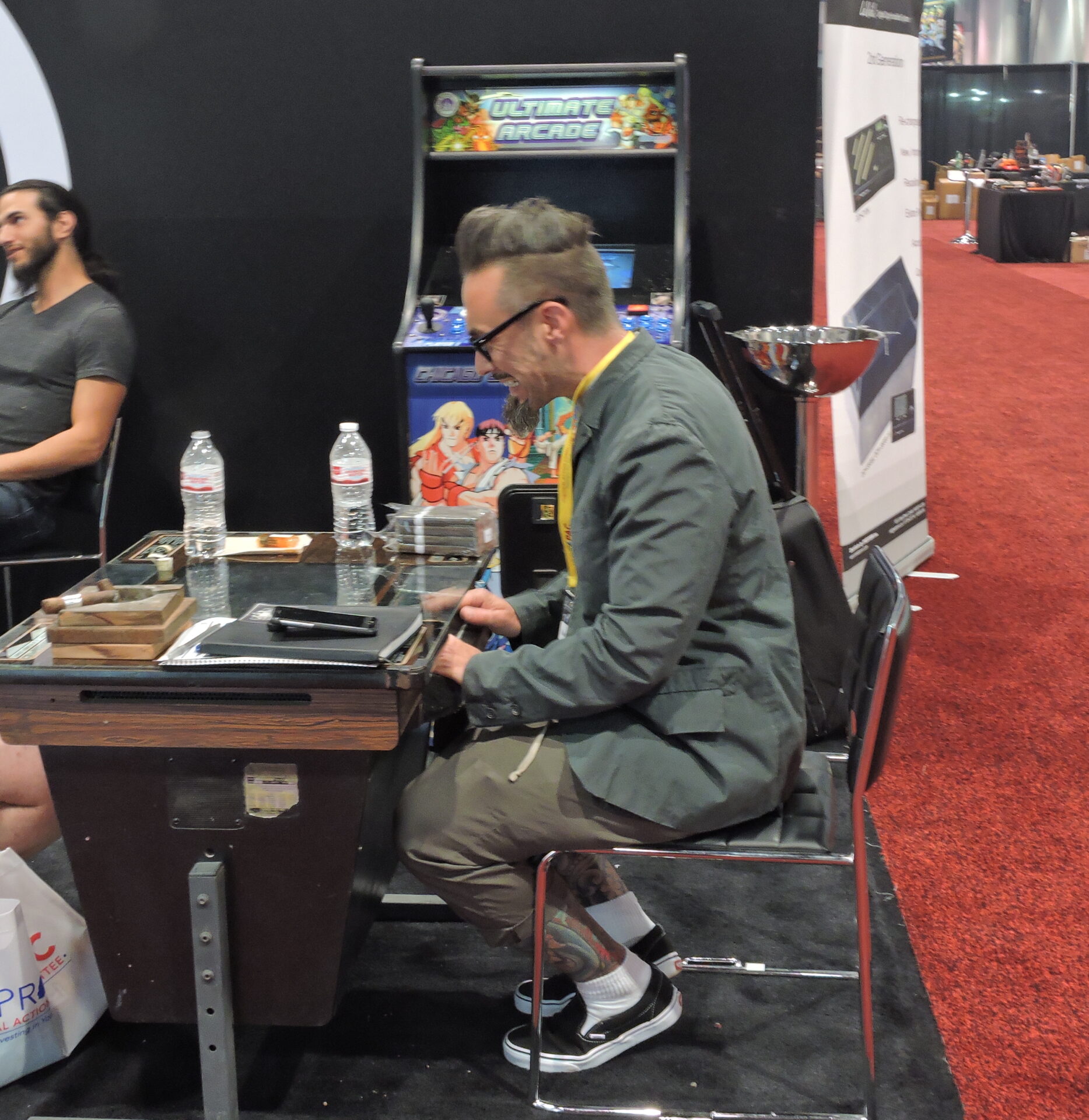 In terms of the products, Hit & Run was shipped to select retailers prior to the Trade Show. The cigar is produced at Tabacalera William Ventura in the Dominican Republic. The blend consists of an Ecuadorian Habano wrapper, Indonesian binder, and Dominican filler. The cigar is being offered in five sizes: Corona (6 x 46), Almost Robusto (4 3/4 x 52), Piramide (6 x 50), Super Toro (6 x 54), and Perfecto (5 1/8 x 60). The cigars are packaged in ten-count boxes.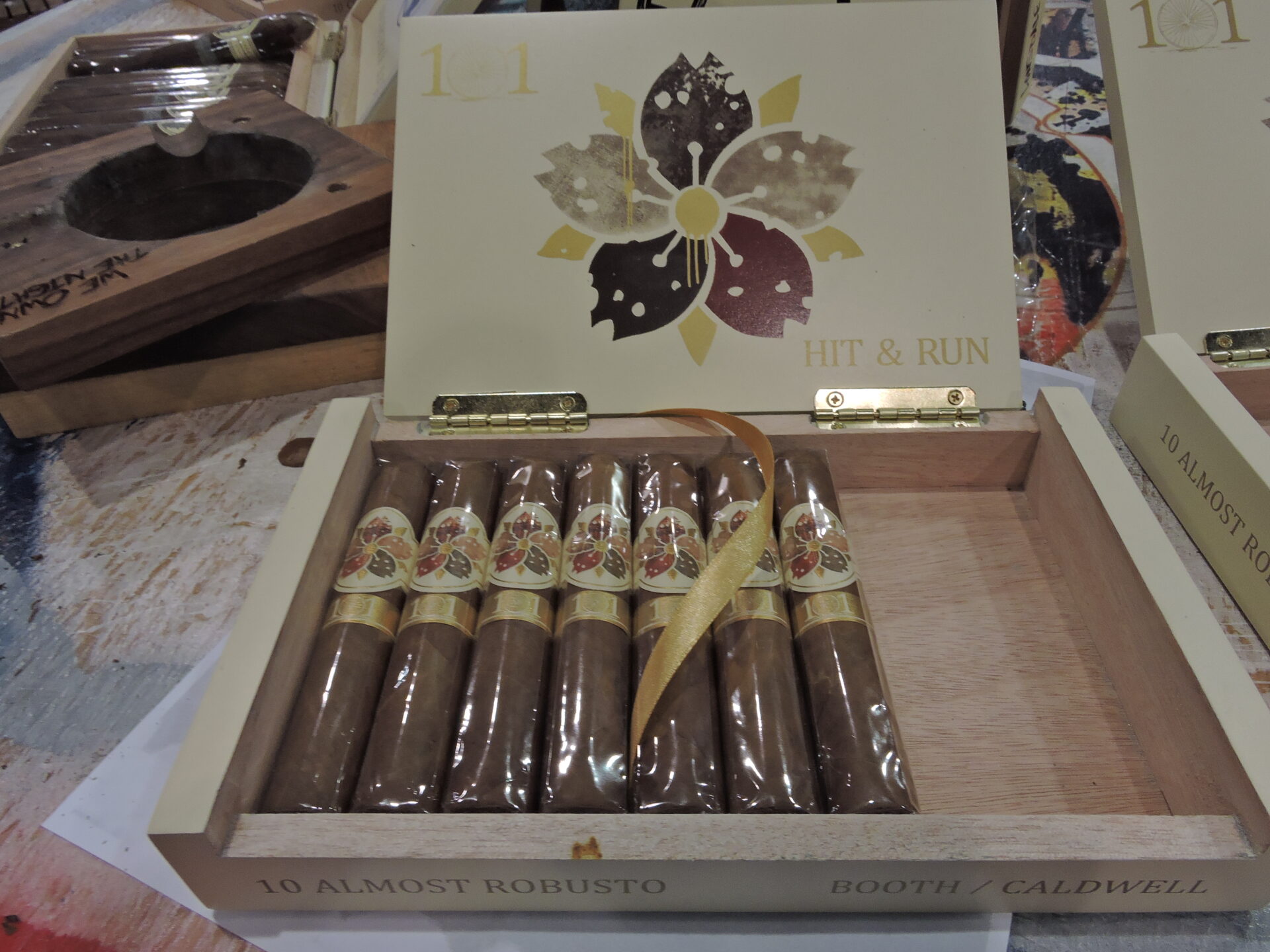 The second cigar is being produced in conjunction with AJ Fernandez. The cigar was originally announced as "The Truth", but when we saw the packaging at the Caldwell booth, the name was crossed out. This was due to a potential trademark issue with the name. While a final name has not been announced, the names of the principals involved in the collaboration "Caldwell/AJ Fernandez Booth" were still on the box. This blend is an all Nicaraguan puro available in five box-pressed sizes: Short Churchill (5 1/2 x 48), Robusto (5 x 52), Toro (6 x 52), Lonsdale (6 1/2 x 44), and Toro Grande (6 1/2 x 56). This is Matt's first box-pressed line since 2010's Room 101 Conjura.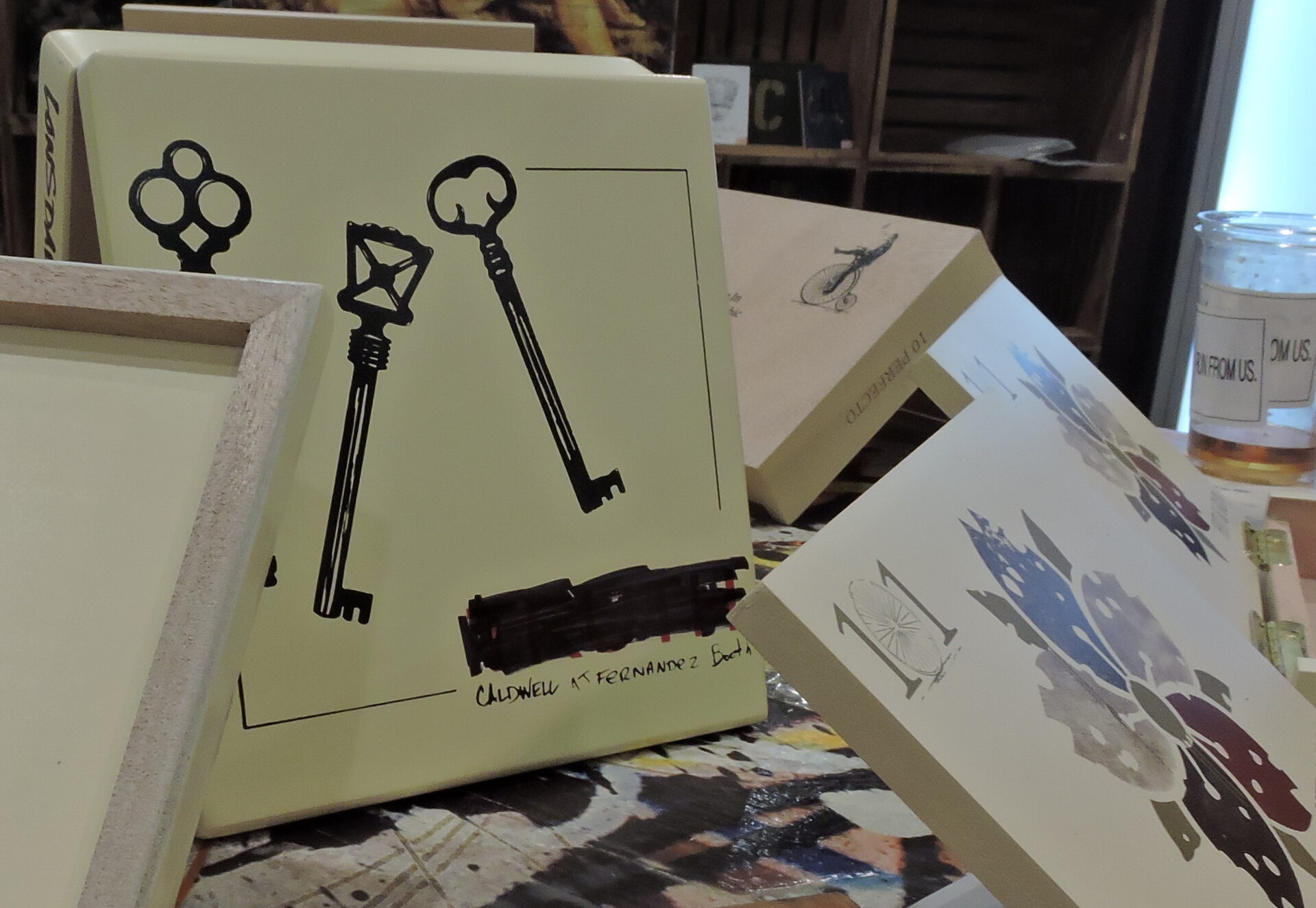 Matt described both projects as limited editions, but is not adverse to bringing them back on an annual limited production basis. Caldwell Cigar Company will be handling distribution. As for Room 101 banded cigars, Matt indicated we can expect to see some in the near future.
Check out our interview with Matt Booth from this year's trade show.
Photo Credits: Cigar Coop, except where noted.