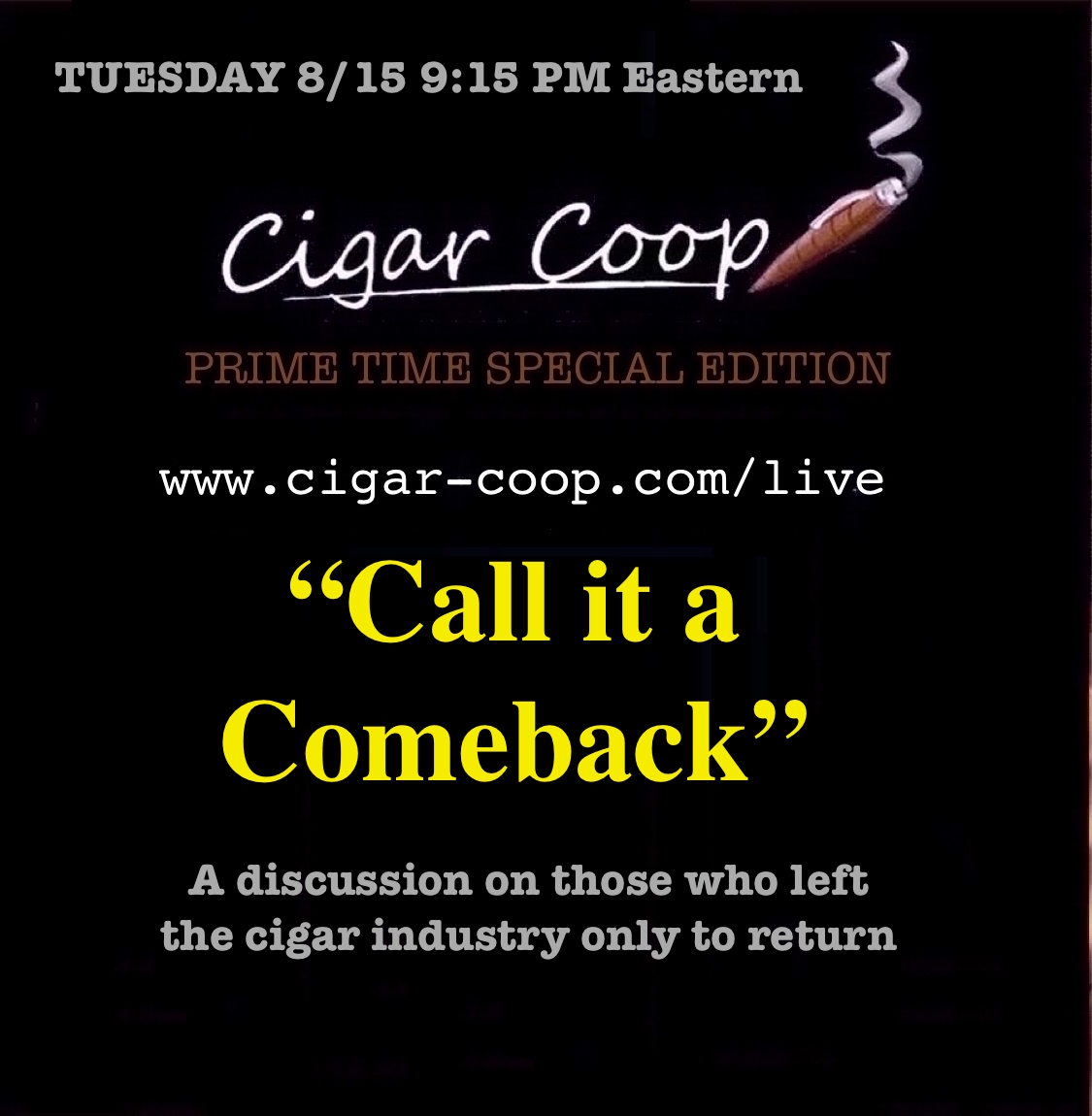 For Special Edition #9, we discuss cigar industry people who have left the industry only to come back. We discuss who has been successful at it, and who hasn't. We also look at who has actually resisted coming back to the industry.
We also deviate a little and talk some baseball. In particular, we pay homage to the late Darren "Dutch" Dalton – the man behind "Macho Row" on the 1993 Phillies. We discuss a slight connection to tobacco, and take a look at the current 2017 MLB Season.
THIS SHOW AIRS  8/15/17 9:15 PM EASTERN / 8:15 PM CENTRAL.
If you miss us, you can catch Prime Time any time on Google Play Music, iTunes, Podbean, and YouTube.
You can watch LIVE by clicking here.