---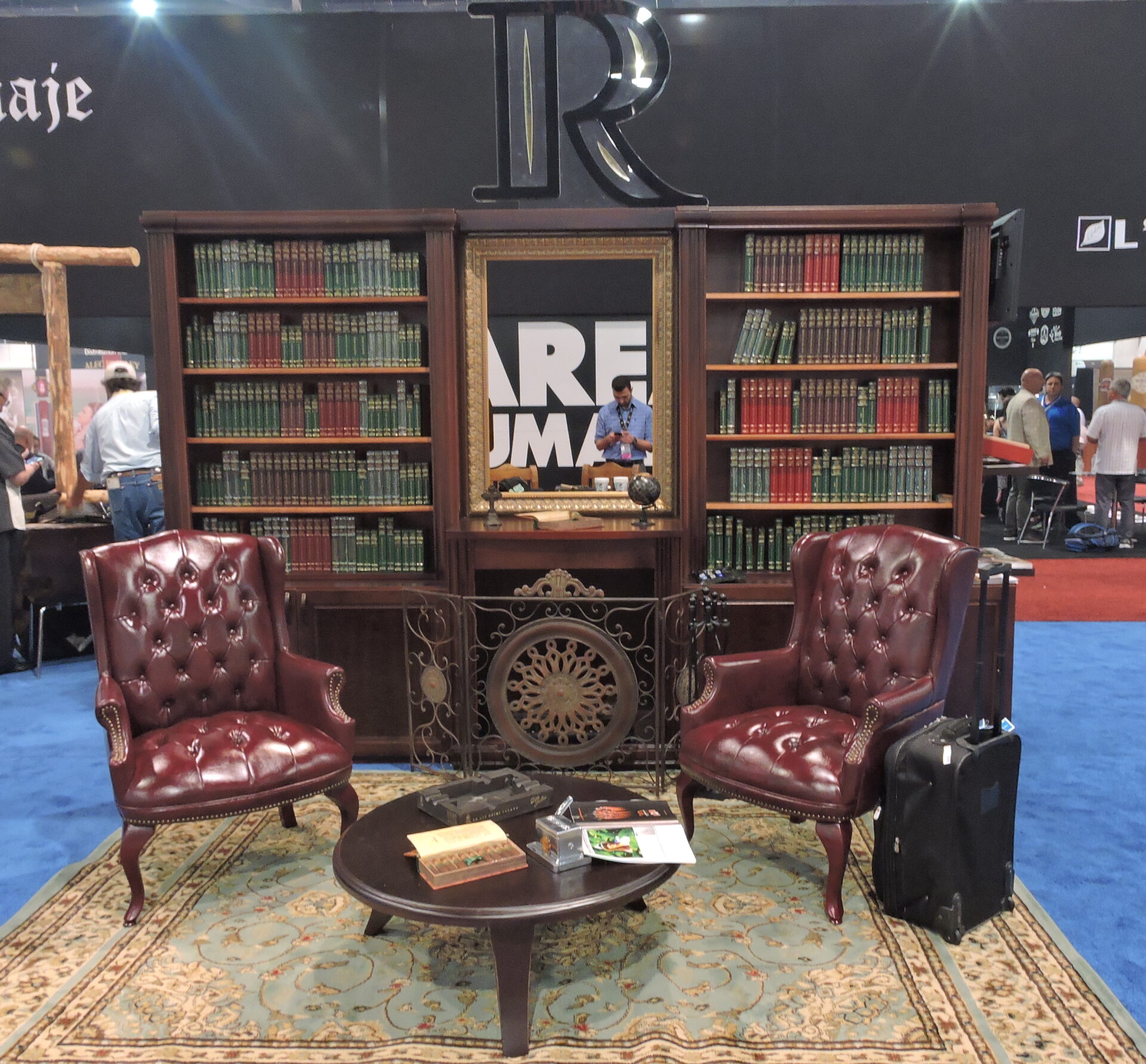 At the 2017 IPCPR Trade Show, De Los Reyes Cigars unveiled a new booth design. This booth was in the form of a library. It was very warm and welcoming. In addition, it was the perfect backdrop to showcase what is fast becoming a very strong portfolio of offerings by De Los Reyes.
De Los Reyes is owned by the Reyes family. This is a family that has 160 years experience as tobacco growers,  factory owners, and brand owners. Known for many years as Corporacion Cigar Export (CCE), the company reorganized to become De Los Reyes cigars. Around the same time, the company restructured its portfolio in two brands – Saga and the limited production Don Julio brand.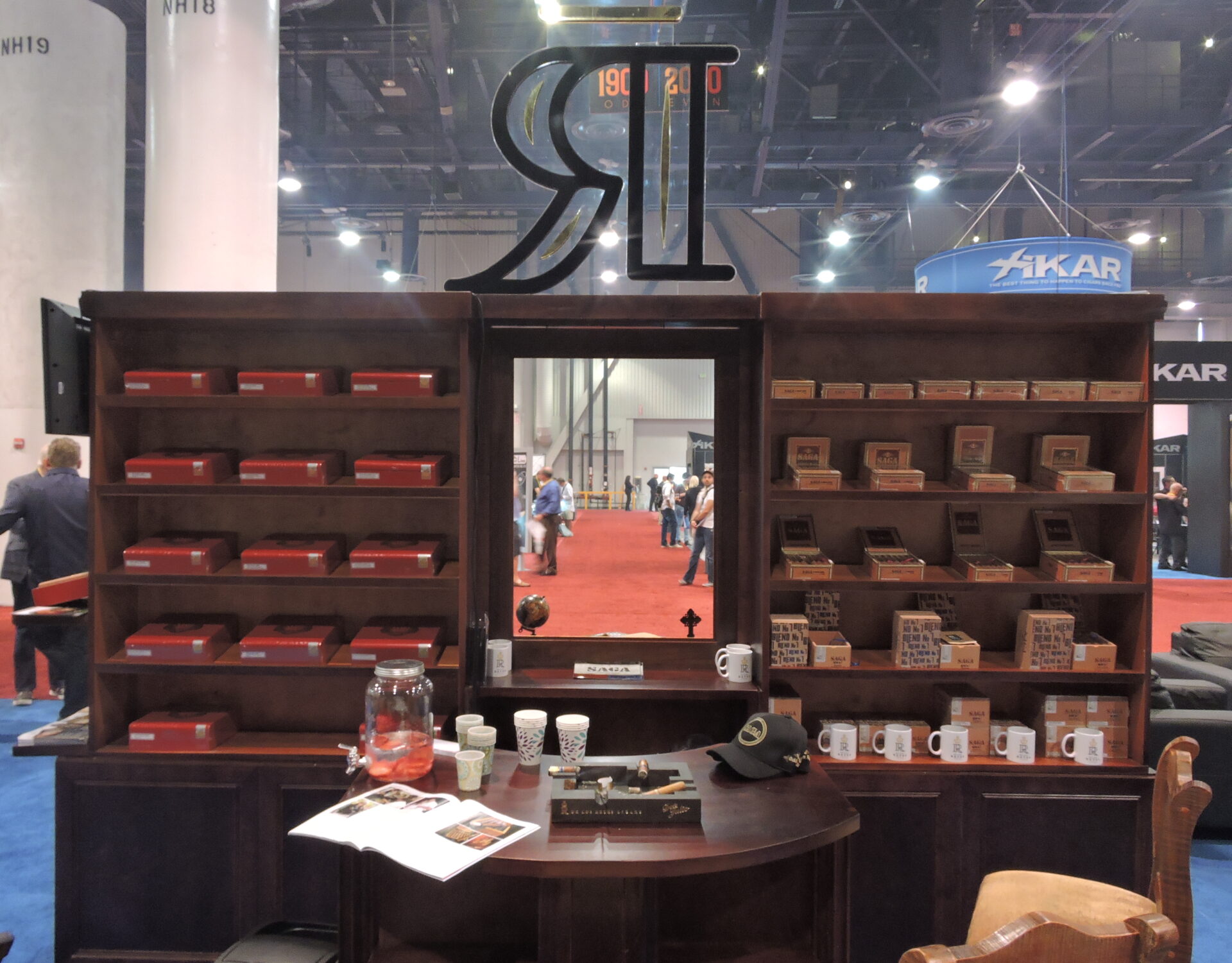 Front and center was the Saga Short Tales line. Saga Short Tales is a ten-blend series of short smokes. Each blend is available in one size and packaged in book-style packaging. The booth design fit perfectly with the packaging concept.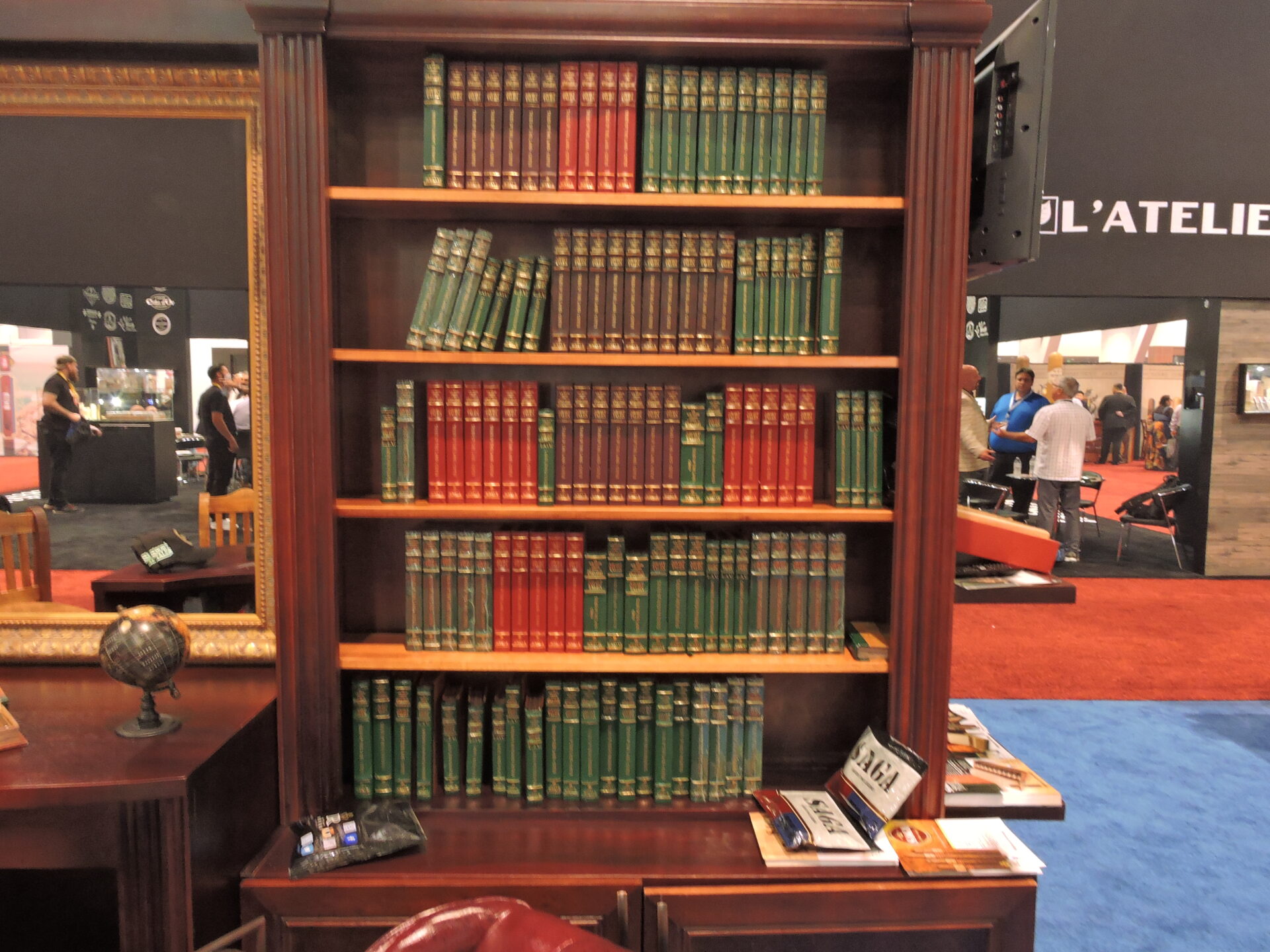 There were different color books, but the Saga Short Tales series has green colored packaging (the other colored book covers were on display for a visual effect.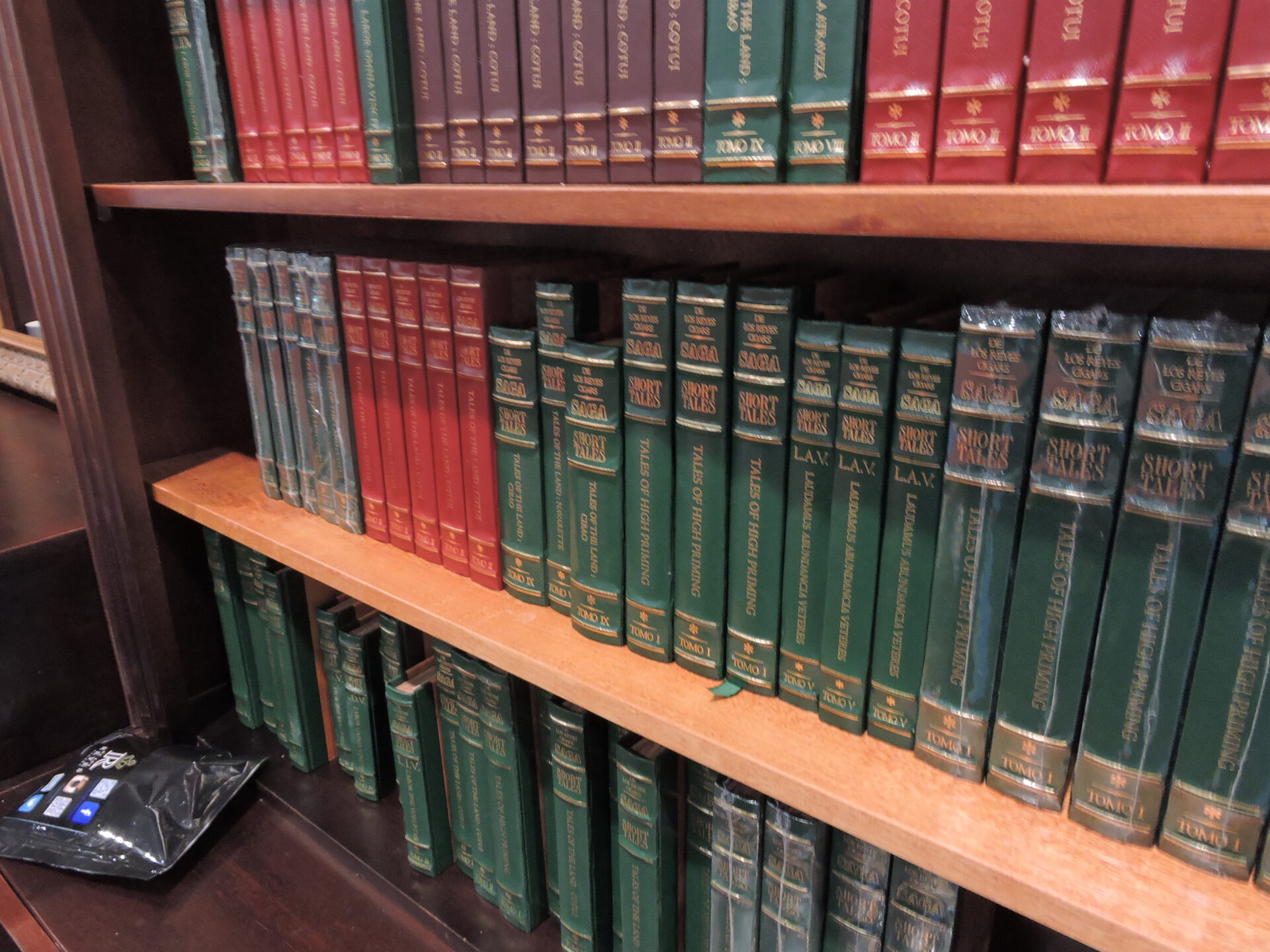 While each of the installments of Saga Short Tales has a different blend and size, there is also a unique theme to it. At this year's show, the first five volumes were showcased. The installments are each branded using the Spanish translation for Volume which is "Tomo".
De Los Reyes also showcased its two other Saga branded lines. Saga Golden Age and Saga Blend No. 7. The theme of the Saga Golden Age is to deliver a classic styled smoke that is intended to be a throwback to the times of Hemingway. The cigar itself is a Dominican puro.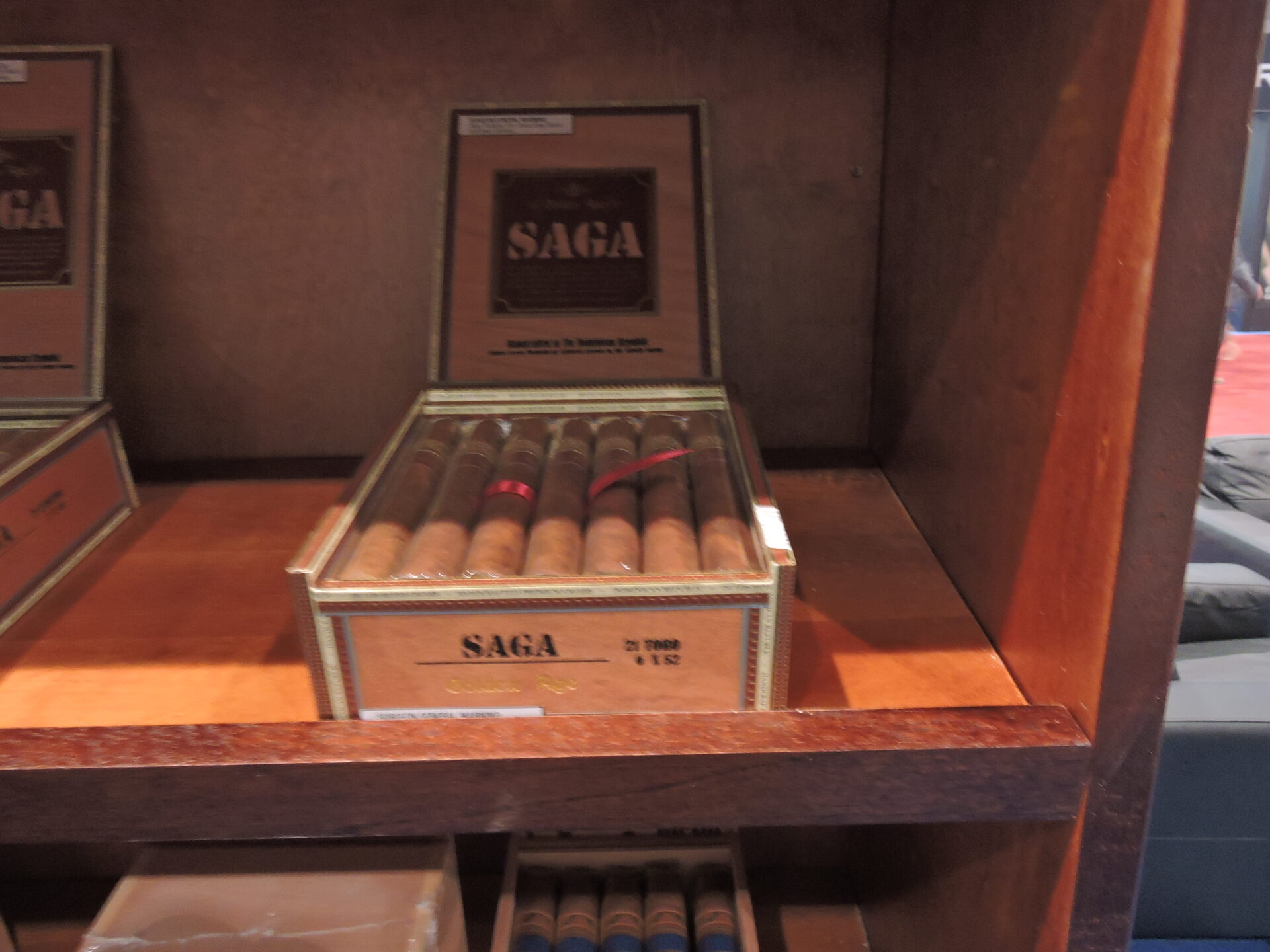 In contrast to the Golden Age, the Saga Blend No. 7 which is a multi-national blend that is intended to have more of a modern spin.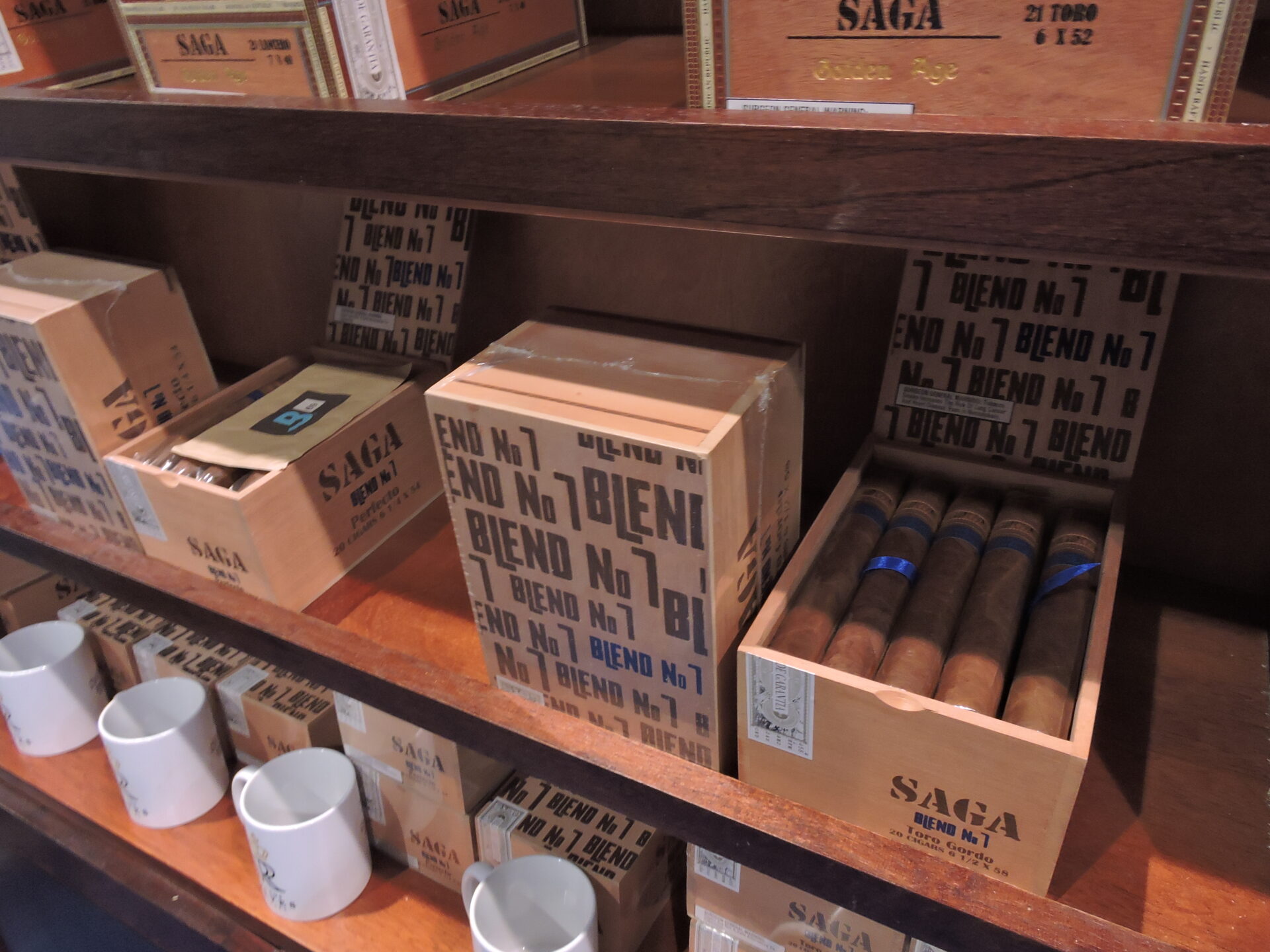 The Don Julio line was also showcased. The cigar is named for Don Julio Samuel Reyes Fermin. Reyes is a legendary tobacco grower from the third generation of the Reyes family. The The Don Julio is positioned as a more limited, ultra-premium line. The Don Julio is an all-Dominican puro. All of the tobacco comes from the Reyes family fields located in the Cibao Valley of the Dominican Republic.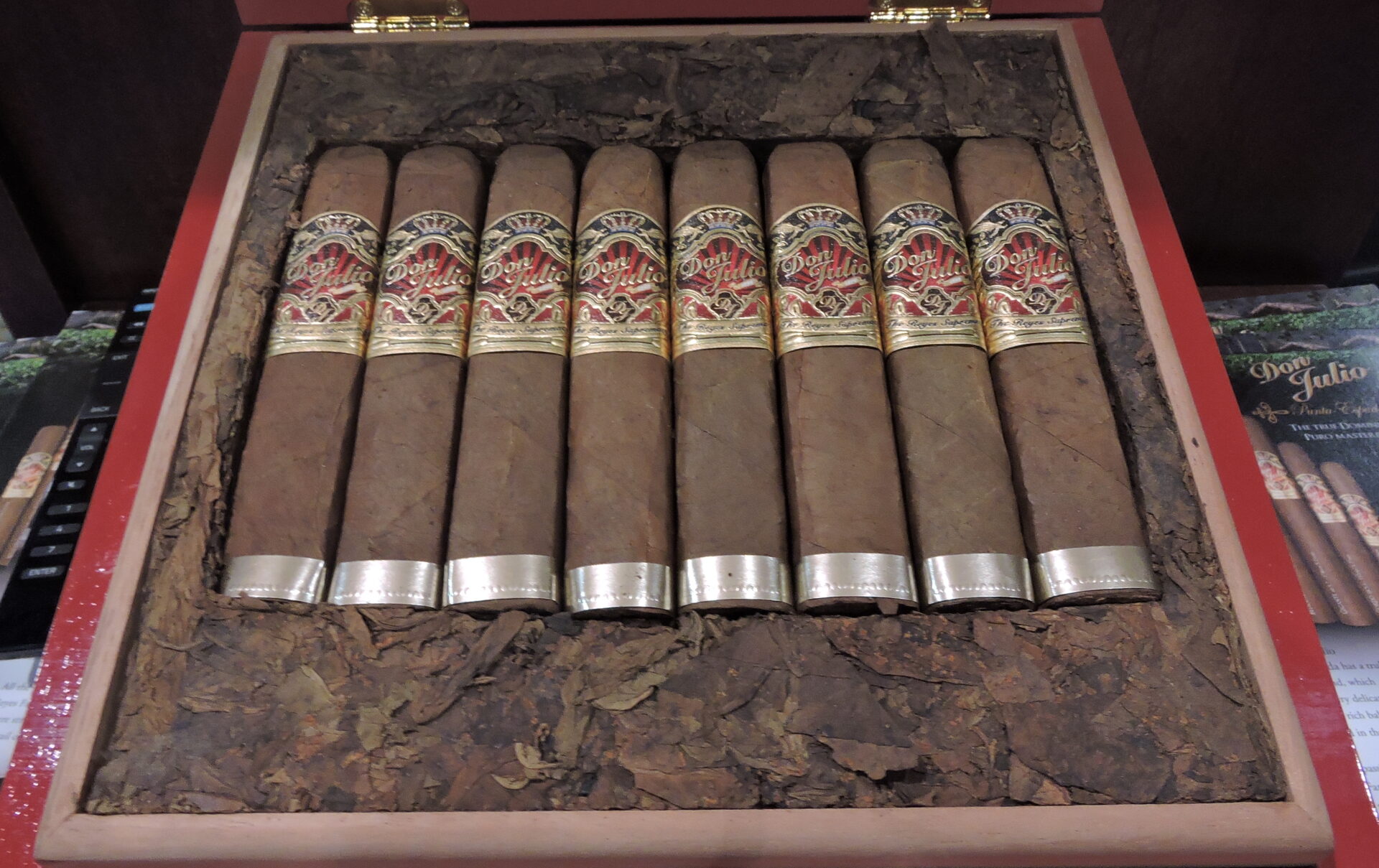 In addition, the farms of De Los Reyes continue to provide premium tobacco for many companies. They also have produced cigars for many leading brands including Debonaire House, Cattle Baron Cigars, Patoro Cigars, and El Primer Mundo.
We at Cigar Coop extend a special thanks to De Los Reyes Cigars for being our sponsor for all IPCPR-related coverage for 2017.
Photo Credits: Cigar Coop