---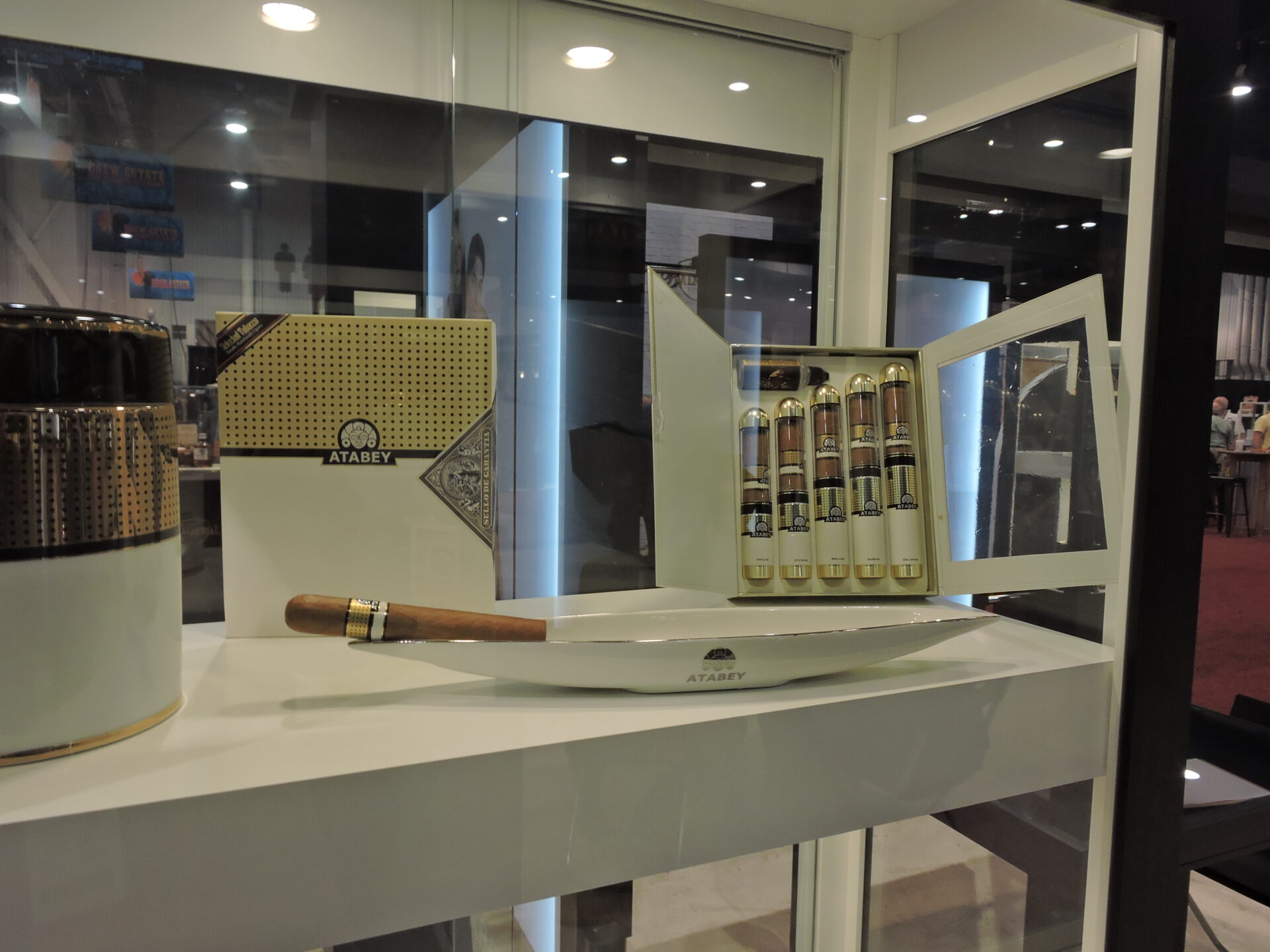 United Cigar is a company owned by David Garofalo, best known as the owner of Two Guys Smoke Shop. The company works with a diverse array of manufacturers and handles U.S. distribution for their cigars. It is also a unique venture in that they provide education to their authorized retailers. While many of the brands of United Cigar are staples at Two Guys Smoke Shop, the company has been making a conscious effort to expand its distribution.  About a year ago, the company hired Oliver Nivaud as its Director of Sales and that seemed to put its distribution push into full gear.
United is best known as the distributor for Nelson Alfonso's Selected Tobacco blends. Alfonso is best known as the graphic designer on the Cohiba Behike blend. Selected TabEach of the five new sizes will be offered in 25-count boxes with pricing ranging from $30 to $36 per cigar. The Selected Tobacco lines are United Tobacco's most premium offerings.  Two of Selected Tobacco's lines, Atabey and Byron, received line extensions. There is also a third line called Bandolero.
Atabey unveiled five new sizes. Being added to the line are the Duendes (6 x 54, Torpedo),  Spiritus (7 1/2 x 40), Misticos (6 3/4 x 56), Dioses (8 x 50) and Bandits (7 1/4 x 56). Each of the five new sizes will be offered in 25-count boxes with pricing ranging from $30 to $36 per cigar. This brings the total number of vitolas in the line to nine.
Byron received new packaging options for two vitolas. The 6 x 56 Byron 19th Century Grand Poemas and the 6 x 56 Byron 20th Century Habaneros are now available in 25-count, limited edition humidors. Each humidor will contain cigars that have been aging since 2012. A total of 200 humidors for each of the vitolas were made available this year. Each cigar will have an SRP of $33.00.
While not entirely new, last year Garofalo, the eponymous line made by Perdomo Cigars for David Garofalo, expanded to three blends. Garofalo was originally offered in a Connecticut Shade cigar, but last year Sun Grown and Maduro options were introduced. These blends were on display at the United Cigar booth.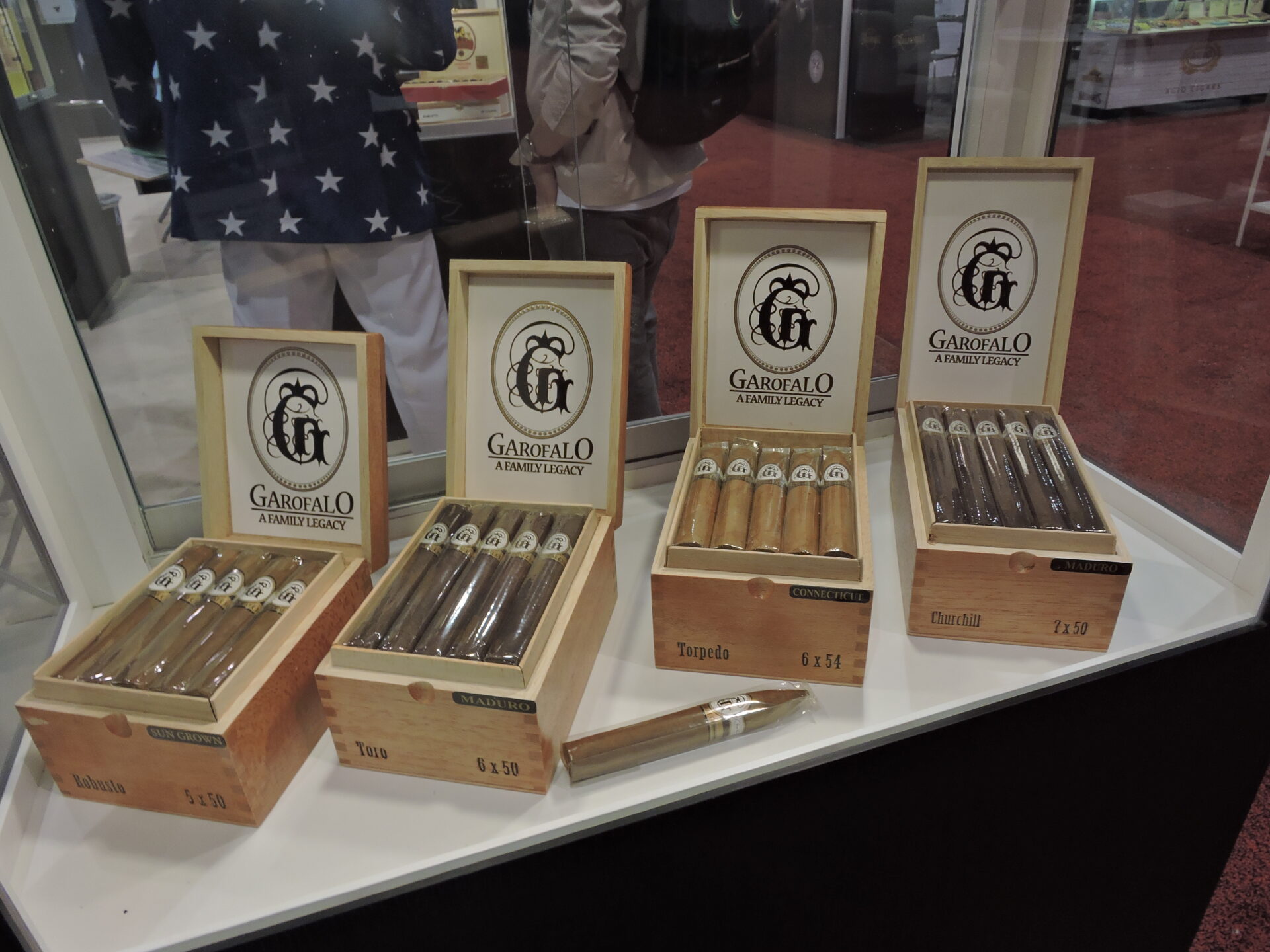 Perhaps the most interesting story came from the relaunch of United Cigar's value-priced line, Dos Hombres (not photographed). Dos Hombres is offered in 20-count boxes with pricing between $5.00 and $5.89. For two of the brand's lines – Dos Hombres Dominican and Dos Hombres Honduran, United Cigar introduced a unique "giveback" program designed to level the playing field in states. United Cigar Group will offer each retailer bonus goods in quantities that correspond to their state's tobacco tax percentage, essentially "giving back" the tax to the retailer. The program works for every ten box orders. The company gave an example that if the state is taxed at 60%, the retailer in that state will receive 120 cigars for each ten box order.
Finally, in addition to keeping busy on the road, Nivaud is the co-host of a cigar podcast known as The Ash Holes, a sister podcast to Garofalo's long-time "The Cigar Authority" podcast.
Photo Credits: Cigar Coop, except where noted.