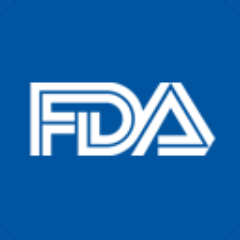 The U.S. District Court for the District of Columbia has ruled that it will defer a ruling on a motion by six public health organizations to intervene as defendants in the cigar industry's lawsuit against the U.S. Food and Drug Administration (FDA). The ruling was made by Judge Amit P. Mehta.
This motion is of particular importance to the lawsuit as if such a motion is granted by the court, the health organizations will play a key role in the forthcoming litigation.
The court is asking for a Joint Status Report that is due on September 4th. The court stated two reasons for this decision. First, the court stated that "the parties' ongoing efforts to narrow the issues in dispute, and the potential relief sought, is likely to materially influence the court's intervention decision".  In other words, a narrower scope could be out of sync with the objectives of the Proposed Intervenors. The court gave an example of the Proposed Intervenors not challenging user fees. The court used a hypothetical example that if the scope is narrowed in the lawsuit to only challenge user fees, it makes no sense for the Proposed Intervenors to be a part of the lawsuit.
Second, the court stated that the Proposed Intervenors concerns that the Federal Defendants will bargain away aspects of the interpretation and enforcement of the Deeming Rule are purely speculative and no evidence has been demonstrated to substantiate that claim.
Back on July 24, six public health organizations filed a motion to intervene as defendants in two lawsuits against the U.S. Food and Drug Administration (FDA),:
The American Academy of Pediatrics
The American Cancer Society Cancer Action Network
The American Heart Association
The American Lung Association
The Campaign for Tobacco-Free Kids
Truth Initiative
Recently, the Trade Associations responded opposing the motion. Meanwhile, the FDA took a neutral position on whether the intervention should be granted.
The "narrowing of the scope" is most likely due to the FDA's recent announcement that it is deferring the pre-market approval date for premium cigars until August 8th, 2021 and is re-examining the deeming rule as a whole. As a result, it has played a role in the court's decision to request a status report before deciding on the motion.