Agile Cigar Reviews are cigar assessments where we use a lightweight, shorter format. These will never take the place of our comprehensive reviews. They are only used on blends we have previously assessed. This might be a blend we are re-scoring or giving a score for the first time. It might be a blend we are looking at in a different size. Today we look at Padrón 1964 Anniversary Maduro in the Presidente size. This is a cigar we last assessed back in September 2014 in the TAA Belicoso size.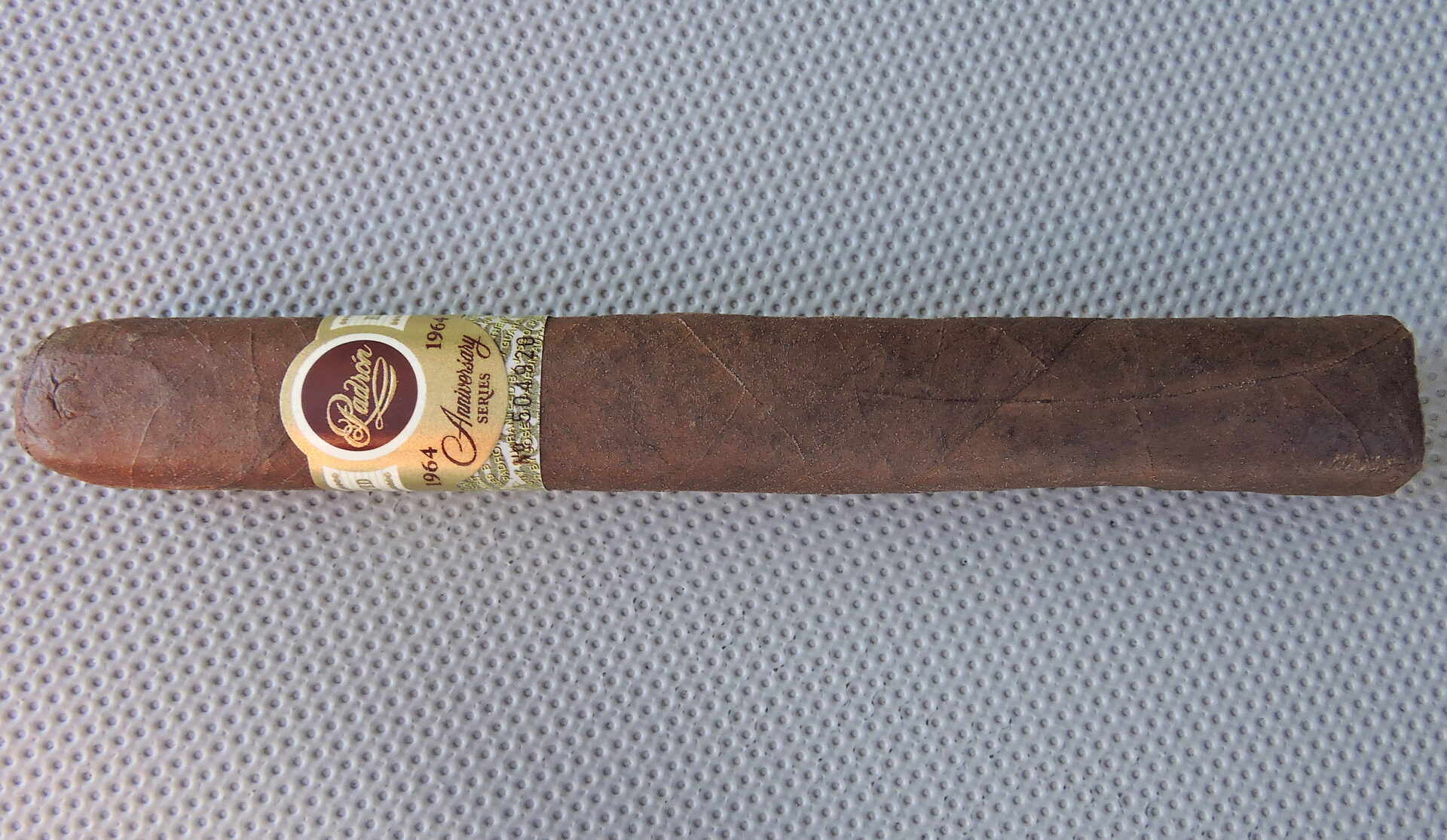 Wrapper: Nicaraguan Maduro
Binder: Nicaraguan
Filler: Nicaraguan
Country of Origin: Nicaragua Tabacos Cubanica S.A.)
Presidente: 6 x 50
At the 2016 InterTabac Trade Show held in Dortmund, Germany, Padrón Cigars showcased two new line extensions to its Padrón 1964 Anniversary line known as Soberano and Presidente. 2016 was the year where Padrón had introduced tubo offerings with the Padrón 1926 Serie No. 90 line extensions. The No. 90 line extensions were special rounded versions of the 1926 Series blend. In the case of the new Soberano and Presidente line extensions, these would introduce square tube packaging into the Padrón 1964 Anniversary line. Earlier this year, these new extensions hit the U.S. market.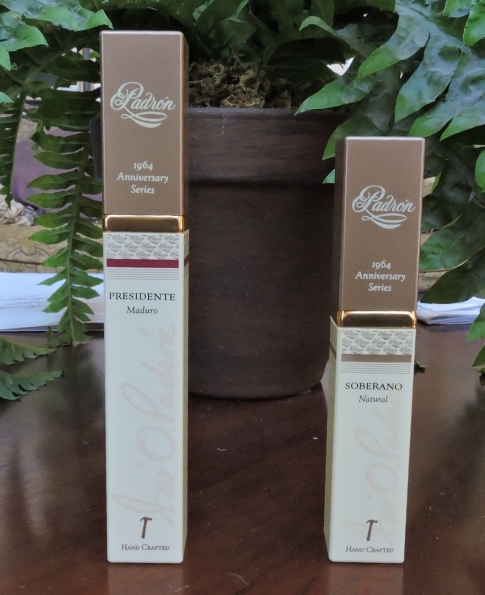 The Soberano and Presidente offerings could be considered offshoots of the popular 5 1/2 x 50 Padrón 1964 Anniversary Exclusivo. The Soberano is a slightly shorter, slightly thicker box press measuring 5 x 52, while the Presidente is a slightly longer box-press measuring 6 x 50. Like the whole Padrón 1964 Anniversary line, both are Nicaraguan puros offered in both Natural and Maduro wrapper options. Both new line extensions are packaged in 15-count boxes.
The Padrón 1964 Anniversary Maduro Presidente is going to deliver notes of chocolate, cedar, black pepper, and what I term "maduro sweetness" – which is a cross between dried fruit and natural tobacco. I found this cigar definitely had a nice chocolate flavor throughout the smoking experience. Early on it was more of a sweet chocolate flavor while it became more of a bittersweet flavor. During this time, the spices from the cedar and pepper balanced things nicely.
I found the Presidente Maduro this to be a Padrón that was on the bolder side – even for a cigar in the 1964 Anniversary line. The flavors had some nice weight on the palate and were full-bodied. This was countered by medium to full strength.
Overall, I was quite pleased with the Padron 1964 Anniversary Maduro Presidente. While the Tubo is really more for decorative and portability purposes, the cigar itself is quite good. Given this is a bolder cigar, I'd recommend this for a more seasoned cigar enthusiast. As for myself, it's one I would smoke again – and it's worthy of buying multiples for a box split.
Summary
Key Flavors: Chocolate, Maduro Sweetness, Cedar, Black Pepper
Burn: Excellent
Draw: Excellent
Complexity: Medium
Strength: Medium to Full
Body: Full
Finish: Very Good
Rating
Assessment: 3.0-The Fiver
Score: 91
References
Previous Assessment: Padrón 1964 Anniversary Belicoso TAA Exclusive Maduro (2014)
News: Padrón 1964 Anniversary Soberano and Presidente to Feature Square Tubes
Price: $15.50
Source:  Purchased
Brand Reference: Padrón
Photo Credits: Cigar Coop