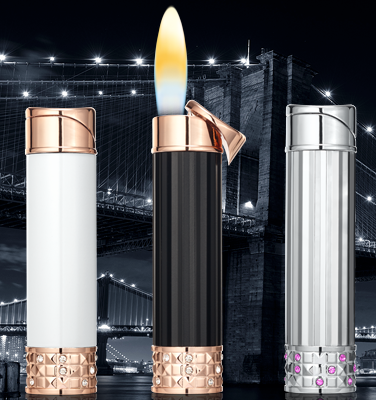 The Colibri Allure, a soft-flame lighter geared at female smokers is now available.
The Allure is 3 1/4 inch tall and is analogous to the size of a lipstick unit. In addition to the soft-flame, the unit features a single action ignition and the flame height is adjustable.
Priced at $29.00 per unit, the Colibri Allure is available in six finishes: Black + Chrome, Silver + Chrome, White + Gold Rose, Black + Rose Polished Chrome, and Polished Gold. Each unit features a crystal detailed bottom.
Photo Credit: Colibri