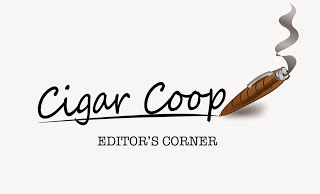 While this brand has been a rewarding project for seven years, yesterday was the absolute low point of my work at Cigar Coop.
Earlier on October 31, I reported that the Courts had ruled against the Cigar Industry's motion for an injunction and summary judgement in the lawsuit against the FDA. I had reached this conclusion after reviewing public court documents regarding the industry lawsuit.  It turns out that a ruling was not made, but rather simply the FDA had issued its response to the cigar industry's lawsuit.
This wasn't a case of reporting a rumor or teaser. And while it might be fair to call it "Fake News", it simply was wrong news.
There are critics out there who have said I take myself too seriously. I'll leave that up to the audience to judge. What I can say is there a responsibility in what we print. There is a trust that we try to earn and maintain.  When a mistake as this is made, it's not taken lightly.
To the readers, podcast listeners, podcast viewers, sponsors, strategy partners, and to everyone in the industry, I apologize.
---
Thursday, November 23rd it marks the end of the 2017 Cigar Coop year. As many know, we run our cigar year from Black Friday to Thanksgiving the following year. This is important for eligibility requirements for Cigar of the Year. We have three changes coming for this year:
A new rating system will begin to be implemented beginning Black Friday. This will be a modification of the Stogie Geeks rating system we inherited.
We will once again start the Cigar of the Year Countdown later. This has allowed us more time to process the list. We expect to begin December 21st. More to come next month.
We will be using a two-year window for Cigar of the Year.  Cigars released between Friday, November 27, 2015 and Thursday, November 23rd, 2017 will be eligible.
We also bring to close what has been a rewarding year on Cigar Coop as we established ourselves as an independent brand. Next month I will have a more in-depth "State of Cigar Coop" report beginning the 2018 Cigar year.