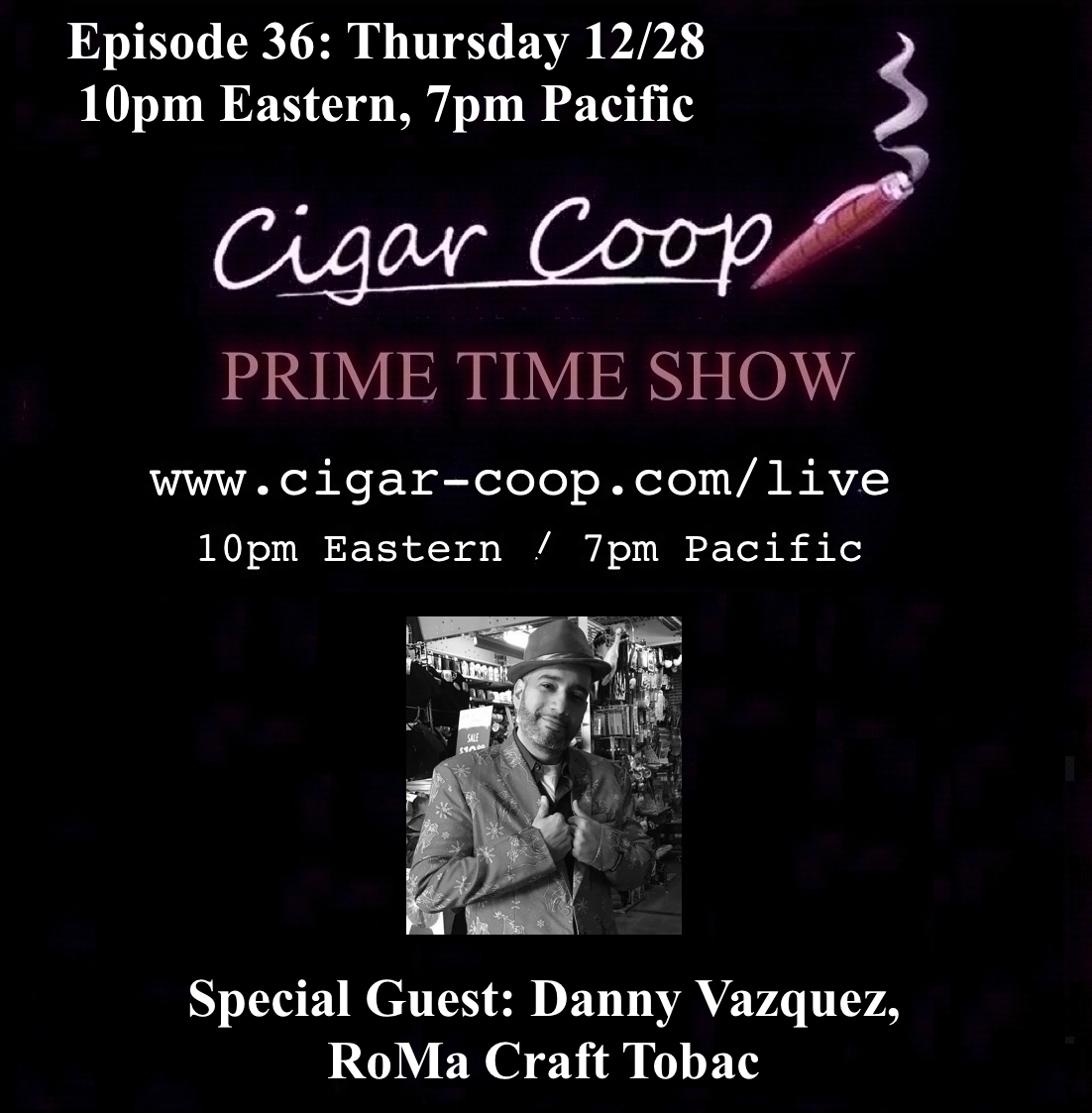 This week we welcome back Danny Vazquez to Prime Time. A lot has changed since Danny's last visit to Prime Time. Since his last visit, he ended "The Voyage" and headed out to Texas to join the RoMa Craft Tobacco team. We will get updated on both Danny and the happenings at RoMa Craft Tobacco.
Plus in our Debonaire Ideal segment, the Rock and Roll Hall of Fame recently announced its inductees. We will discuss that and a few potential Hall of Famers we would like to see get in.
Finally, in our Deliberation segment, this has been a big year of turnover in the cigar industry. We will look at the some of the comings and goings and weigh in on that.
Tune in live at a 10pm Eastern/7pm Pacific. If you miss us, you can catch Prime Time any time on Google Play Music, iTunes, Podbean, and YouTube. The Prime Time Show – all about industry people and industry talk.
You can watch LIVE by clicking here