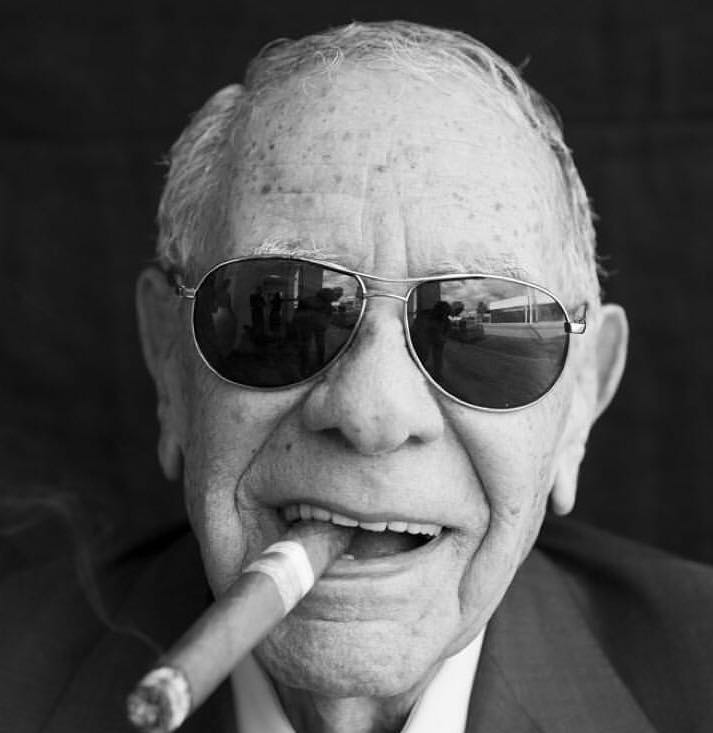 José O. Padrón, the patriarch of Padrón Cigars has passed away overnight. He was 91 years old.
José Orlando Padrón was born on June 10, 1926, in the Pinar del Rio region of Cuba. His family had been in the tobacco business since his grandfather Damaso Padrón settled in Cuba after emigrating from the Canary Islands. When Fidel Castro came to power and the Cuban tobacco industry was nationalized, Padrón emigrated to the United States.
In the U.S., a friend gifted Padrón with a small hammer which enabled him to get a carpentry job. From that job, he earned enough money to start his own cigar business in 1964. That hammer today is a symbol of the Padrón brand.
Originally, Padrón rolled cigars in Miami. After a visit to Nicaragua, he started using that country's tobacco in his cigars. Eventually, in order to meet demand, he would move his operation to Nicaragua and found Tabacos Cubanica. The factory burned down during the Nicaraguan Civil War in 1978.  While it would eventually be rebuilt, Padrón would ultimately need to seek out a new factory across the border in Honduras. In 1985, when the Nicaraguan Embargo was enacted by President Reagan, he would move his Central American operation to Honduras. It would not be until 1990 when the Embargo was lifted that Tabacos Cubanica would re-open.
Over the years, Padrón turned over many of the day-to-day operations to his son Jorge. Recently Padrón penned his memoirs in the book "Memorable Moments in my Life"
Padrón is the second icon in the cigar industry to pass away this year at Age 91. Earlier this year, Avo Uvezian passed away just two days after turning 91.
The Padrón family would issue the following statement:
It is with deep sorrow that we announce the passing of our father, Padrón Family patriarch and founder of Padrón Cigars, José Orlando Padrón (1926-2017).
José Orlando had a favorite quote by Cuban poet José Marti, "Men are divided into two groups: those who love and create and those who hate and destroy."
José Orlando Padrón was a man who loved and created. He built a loving family. He built an extended family of employees, in Nicaragua and the United States, whom he loved and respected. After immigrating from Cuba, he founded a small family business in Miami in 1964. He built it into an international company, creating one of the most respected cigar brands in the world. He built a legacy.
He never forgot his simple roots in the countryside of Cuba and as a poor refugee in a new country. He was grateful to those who helped him in times of need and through his toughest challenges. It is why he remained humble and committed to giving back. He turned his gratitude into the Padrón Family Foundation, so he could help others the same way he was helped.
To quote one of Martí's famous aphorisms, "There are three things that each person should do during his lifetime: plant a tree, have a child, and write a book." Having lived an accomplished and loving life, José Orlando achieved all three.
He loved his family. He loved his native Cuba and his adopted countries of Nicaragua and the United States. He loved God. He loved life. He loved a good cigar and sharing it with friends.
He leaves behind his wife Florinda, his children, grandchildren, nieces, nephews and great-grandchildren as well as his extended family of trusted employees and friends whom he loved like family. He spent years preparing us for this moment and we will carry on the traditions and lessons he passed on. We will strive every day to live like he did, carry on his name and make him proud.
Rest In Peace, Papi.
Please see updates on this page regarding the memorial service time and location.