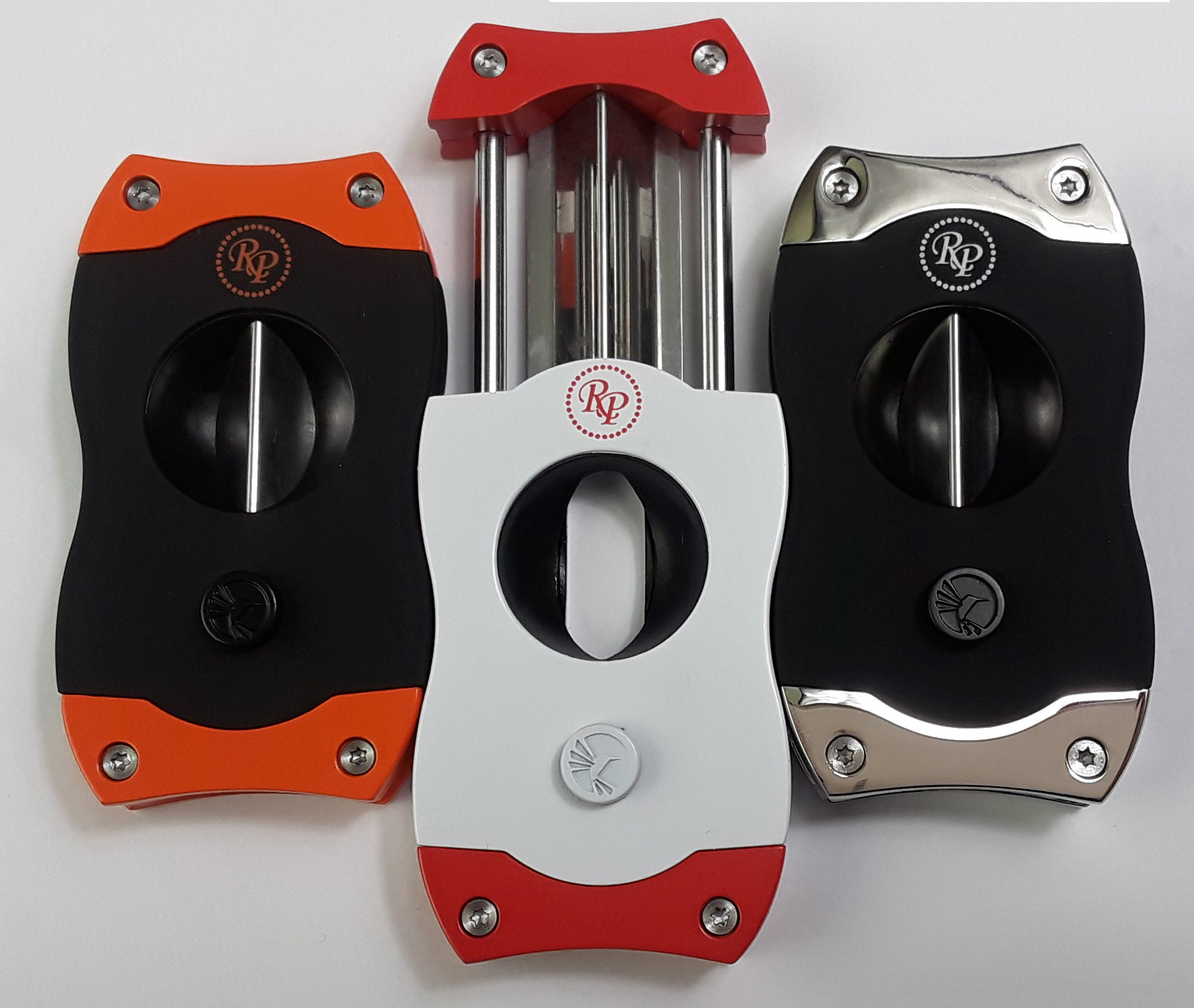 Rocky Patel Premium Cigars has announced that it is teaming up with Colibri to release a Rocky Patel branded version of Colibri's popular V-Cutter. The new accessory is called the Rocky Patel V-Cutter by Colibri.
The V-Cutter features a stainless steel blade with a spring-loaded release. It is able to produce a wedge (i.e. "V") cut measuring 7mm in depth. Colibri's V-Cutter has garnered a strong following for its ability to produce deeper wedge cuts.
The cutter is available in three designs: White & Red, Black & Orange, and Black & Palladium. These cutters are branded with the Rocky Patel "RP" logo. In addition, two other designs (Gun Metal & Copper and All Copper) will be made available exclusively at BURN by Rocky Patel lounges. These will feature the "BURN" logo in place of the "RP" logo.
The company says the new Rocky Patel V-Cutters will not be available for purchase through retail tobacconists. Consumers will be able to receive the cutter as a gratis item at Rocky Patel in-store events with a box purchase. In addition, the cutters will be for sale directly on the Rocky Patel Premium Cigars website.
Pricing for the Rocky Patel V-Cutter by Colibri is set for $59.99.
Photo Credit: Rocky Patel Premium Cigars