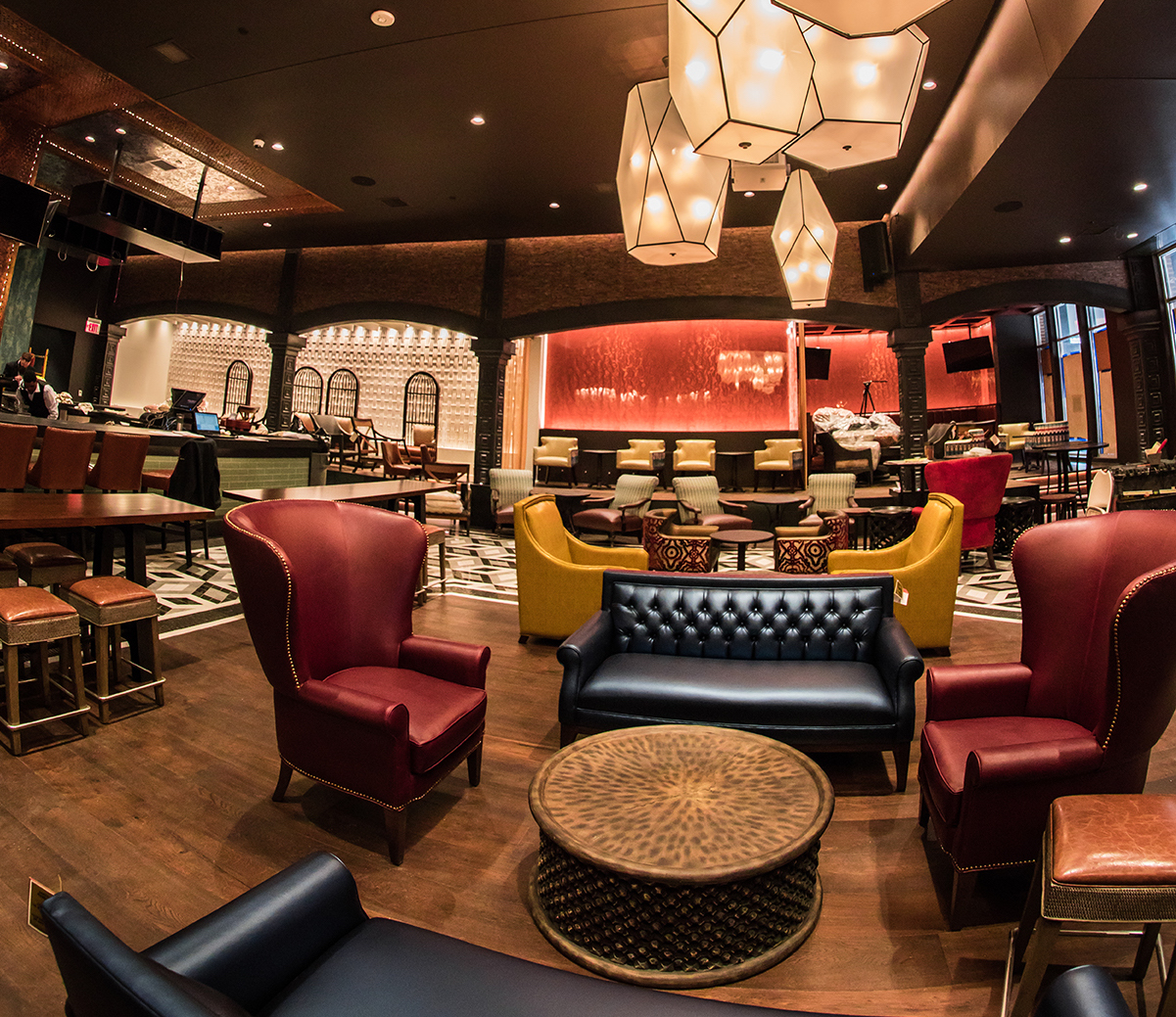 Since 2010, the Burn by Rocky Patel Lounge has been a destination to cigar enthusiasts when visiting Naples, Florida. Now Rocky Patel Premium Cigars is taking the concept nationwide. Come this April, Pittsburgh Pennsylvania's North Shore will become the home to the second Burn by Rocky Patel Lounge.
The Burn by Rocky Patel Lounge will not only offer patrons a selection of fine cigars and premium spirits, but also feature a menu of food offerings and live music.
"We're changing how people are looking at cigar bars with live music, DJ sets and a more lively atmosphere," explained Rocky Patel in a press release. "Burn will speak to a different dynamic of people. We are bringing new types of people into the premium cigar category, including women, young men and future business leaders."
Burn by Rocky Patel Pittsburgh features a 6,300 square foot luxury cigar lounge with an 800 square foot patio. The lounge design was done by Swatchroom, a Washington-DC based design firm. The design pays homage to Pittsburgh being the "Steel City" and integrates both exotic and regional decor. The lounge has a courtyard design and in the center is a 300 square foot Spanish cedar-lined humidor.
This year Rocky Patel will open Burn lounges in Oklahoma City, Indianapolis, and Atlanta. Like Pittsburgh, each of these lounges will have a design theme paying homage to the city it is located in.
The lounge will have a grand opening with a VIP event on Friday April 6, 2018 followed by a general opening to the public on April 7th.  It is located at 346 North Shore Drive between Tequila Cowboy and Burgatory. At press time the planned hours are 2pm to 2am daily.
Photo Credit: Rocky Patel Premium Cigars