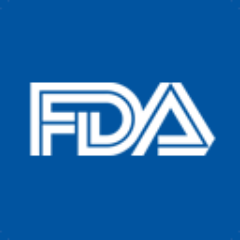 Congress appears to have come to an agreement on what will be in its 1.3 trillion dollar Omnibus spending package – and it will not include an exemption, nor grandfather (predicate) date change from regulation by the U.S. Food and Drug Administration (FDA) for premium handmade cigars.
The Omnibus Spending Bill specifies what government programs will be funded for the upcoming fiscal year. When the Appropriations process commenced last year, language was included by the Agriculture Appropriations Subcommittee that would have exempted cigars and changed the grandfather (predicate) date to August 8th, 2016 – meaning that none of the spending money could be used to fund the regulations of cigars that met that criteria.  That language made it into a final version of the bill for the House of Representatives, which was passed.
However, that language never made it into the U.S. Senate's version of the bill. It was one of many things that needed to be reconciled as a single massive spending bill based on twelve Appropriations Bills known as the Omnibus Spending Bill. Both Democrats and Republicans came together on the content of the Omnibus. The Omnibus bill is expected to pass Congress and President Donald Trump has indicated he will sign the bill into law.
Industry sources say the language for the exemption fell out late in the process. It's the second time in the Appropriations process the exemption has not made it into an Omnibus Spending Bill. The language had failed to make it into the bill in 2015.
An exemption under the Appropriations process would only exempt premium cigars for the fiscal year – meaning the language would need to be put in for subsequent Appropriations budgets. There are two bills that are seeking a permanent exemption from regulations – that is S. 294 (Senate) and H.R. 564. Both of those bills are considered long shots for getting to a floor vote.
While the legislative efforts seem like pulling on rope, the cigar industry current is working the judicial system with its lawsuit against the FDA. On the xxecutive front, Dr. Scott Gottlieb's decision to have the FDA re-open the question on how to regulate premium cigars is also providing optimism.