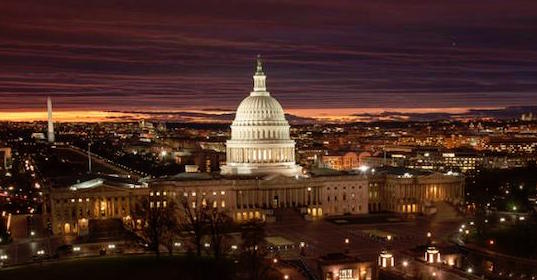 Following the decision by Congressional leaders to not include an exemption and predicate date change for the regulation of premium cigars by the U.S. Food and Drug Administration (FDA) in the Fiscal Year 2018 Omnibus Spending Bill, the cigar trade associations issued a public response. Both organizations expressed disappointment; but with the industry's lawsuit against the FDA and a forthcoming Advanced Notice of Public Rulemaking (ANPRN) that will readdress how or if premium cigars should be regulated, there were rays of optimism.
Cigar Rights of America Executive Director J. Glynn Loope stated, "Despite not being in this most recent budget package, it is important to remember that this is a long-term fight to protect this skilled artisan pursuit of making, selling and enjoying premium handmade cigars. Since April 2011, over two hundred-eighty members of the U.S. House of Representatives and twenty-six members of the U.S. Senate have said 'yes' to such a proposition, and over seventy of those voted for the original Tobacco Control Act. This has worked to make the case that the premium cigar industry is an unintended consequence of the original act, and that these regulations go well beyond congressional intent."
Loope continued, "That has led to the current coalition in the 115th session of Congress where 143 bipartisan members of the House and twenty members of the Senate have echoed that message. The most important consideration here is that the legislation has, and for the rest of this session of Congress will serve as the sounding board for our message to the President's Administration that our cause is perfect for their regulatory reform agenda. We have numerous opportunities from this point forward. The forthcoming Advance Notice of Proposed Rule Making by the FDA will be a unique opportunity to focus on the premium cigar issues that were clouded in the first round of the regulatory process. In addition, we will be focused on our message with the executive branch, and having our allies in Congress join us in working toward protection of the premium cigar industry. This battle spans both ends of Pennsylvania Avenue, and this legislation has developed a record for a coalition of Representatives and Senators that will assist well into the future. This all while we work with our industry allies on the litigation against these unwarranted regulations."
Ken P. Neumann, President of the International Premium Cigar and Pipe Retailers (IPCPR) Board of Directors states, "We're certainly disappointed the bill did not include our bi-partisan premium cigar exemption language. This just reinforces how difficult the legislative process can be, but we're used to up-hill battles in the premium cigar industry and this is no different. We are not deterred, and our resolve remains strong to find a resolution for our retailers. We remain optimistic about working with the Trump Administration. We're looking forward to engaging on the pending premium cigar ANPRM and of course, continuing our legal fight in the courts."
Neumann added, "Despite this setback, we can't thank our champions in Congress enough for their continued support and dedicated efforts to bring relief to our industry. One thing is for certain, IPCPR will continue to fight on behalf of our retailers around the country to stem the tide of these short-sighted regulations."
While the FDA has not given a timetable when the ANPRN for premium cigars will be issued, it is anticipated it be before the end of March.
Photo Credit: U.S. Capitol Facebook Page