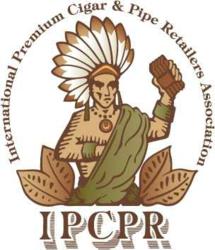 The International Premium Cigar & Pipe Retailers Association (IPCPR) has announced that it has hired Scott C. Pearce to be its new Executive Director. Concurrently, it has announced it has promoted longtime employee Dawn Conger to Vice President of Operations. These executive hires fill the void left by the departure of IPCPR CEO Mark Pursell this past September.
Pearce's hire returns the top executive title back to the Executive Director name. It was previously used when Joe Rowe held the position. In 2011, the position became a CEO title with the hiring of Bill Spann, and then the subsequent hiring of Pursell.
According to IPCPR, Pearce has 18 years of association and non-profit experience. He earned his MBA from Temple University. Most recently he was the Director of Marketing for the American College of Radiology where he helped generate $30 million dollars in non-dues revenue while concurrently increasing membership and engagement among members.
The Vice President of Operations role is a new one. Conger has seventeen years association experience and since 2012 she has served as the director and main point of contact for the IPCPR Annual Convention & International Trade Show. This role has included heading up the annual trade show from a planning and management standpoint; including marketing, budgeting, logistics, staff and vendor management. In her new role, she assumes additional responsibilities including operations, human resources, and contract management.
"A well-deserved promotion for a very talented and dedicated individual. Dawn continues to go above and beyond with every aspect of her job and is key for the association's continued success," commented Scott Regina, IPCPR Membership and Tradeshow Chairman, in a press release.
Meanwhile, Ken P Neumann, IPCPR President, commented, "The board of directors would like to thank our IPCPR staff as they have worked to make sure everything was handled smoothly while the search committee went through nearly six months of interviews. We are excited to announce the hiring of Scott Pearce and are confident that he will do everything necessary to help our retailers for years to come."
The new hires mark a shift in the executive structure of IPCPR.  While IPCPR has brought in outside hires in the past with hires such as Spann and Pursell, this time it is putting a longtime experienced IPCPR employee alongside the person who is the top executive.
Conger's promotion was effective April 19, 2018 while Pearce's first official day as Executive Director for the IPCPR will be Monday, May 7, 2018.