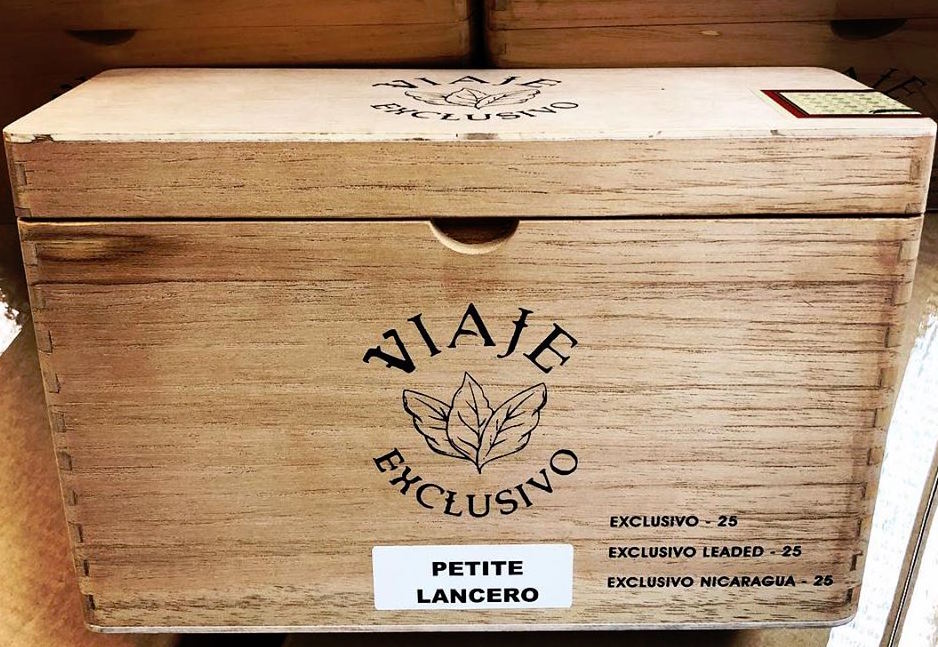 Lancero fans will have plenty to look forward to from Viaje Cigars. The company announced a 6 x 40 small batch release will be coming to its Viaje Exclusivo, Viaje Exclusivo Leaded, and Viaje Exclusivo Nicaragua lines at the end of the month. It's the first time the size has been introduced to these three lines.
All three petite lanceros will be packaged as a single unit of 75 cigars, each containing 25 cigars of Exclusivo, Exclusivo Leaded, and Exclusivo Nicaragua. Viaje used a similar strategy when it released its Trifecta lancero release in 2014 containing the Oro, Platino, and Plata blends.
Viaje Exclusivo is a Nicaragua puro that is currently the company's only regular production line. It is available in four sizes, but the company has continued to do small batch limited edition runs in other sizes. The cigar is produced in Honduras.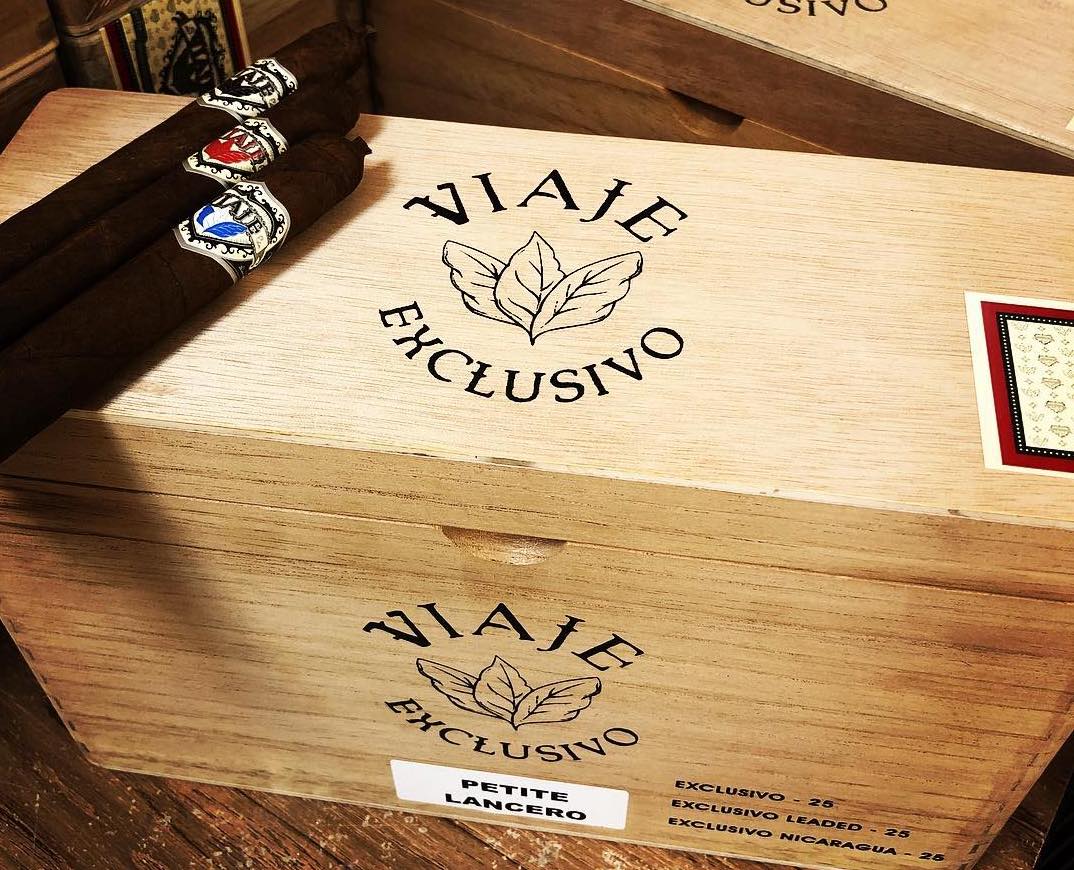 Meanwhile, Viaje Exclusivo Leaded is an offshoot of the line in that it contains rare high priming medio tiempo. It has been released in two sizes, a Robusto and Double Edged Sword Perfecto – both of which were limited edition small batch runs.
Finally, Viaje Exclusivo Nicaragua is also a Nicaraguan puro, but it's a different blend than the core Viaje Exclusivo. This is a cigar that was produced in Nicaragua and was released once in 2016 as a small batch limited edition cigar in two sizes.
Photo Credits: Viaje Cigars