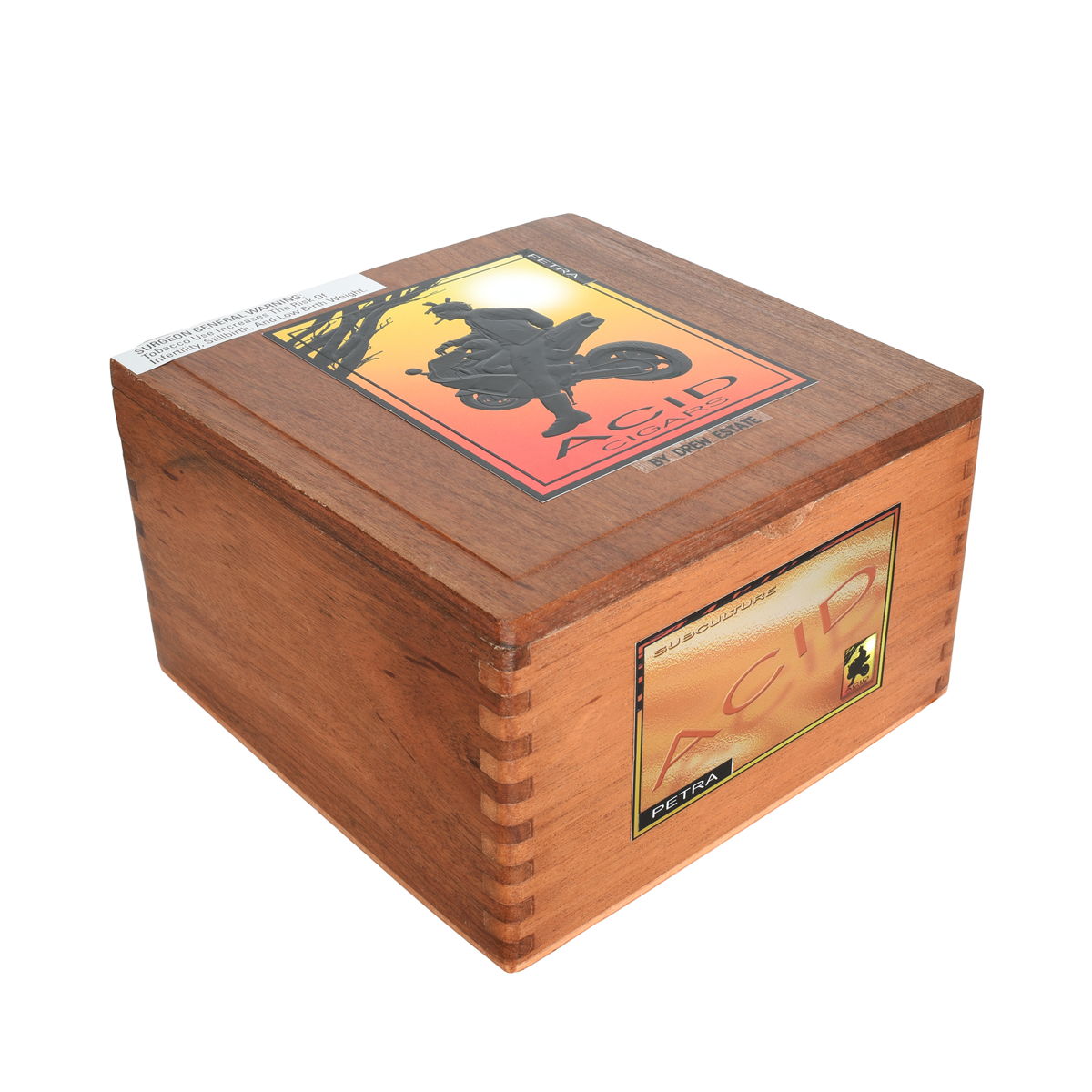 Drew Estate's ACID Petra, a 5 x 54 Robusto Extra offering featuring a Sumatra wrapper, is returning. This week Drew Estate announced the Petra has returned as a shop exclusive to Matteson Illinois retailer Tobacco Plus.
"Acid Petra was one of the first Subcultures Drew Estate ever produced. It is a special cigar for us, celebrating our relationship with our good friends Zaid, Firas and Rami at Tobacco Plus. Acid Petra is a piece of history for Drew Estate and adds to the diverse mosaic of people and places that contribute to the leviathan nature of the brand," commented Drew Estate President Jonathan Drew in a press release.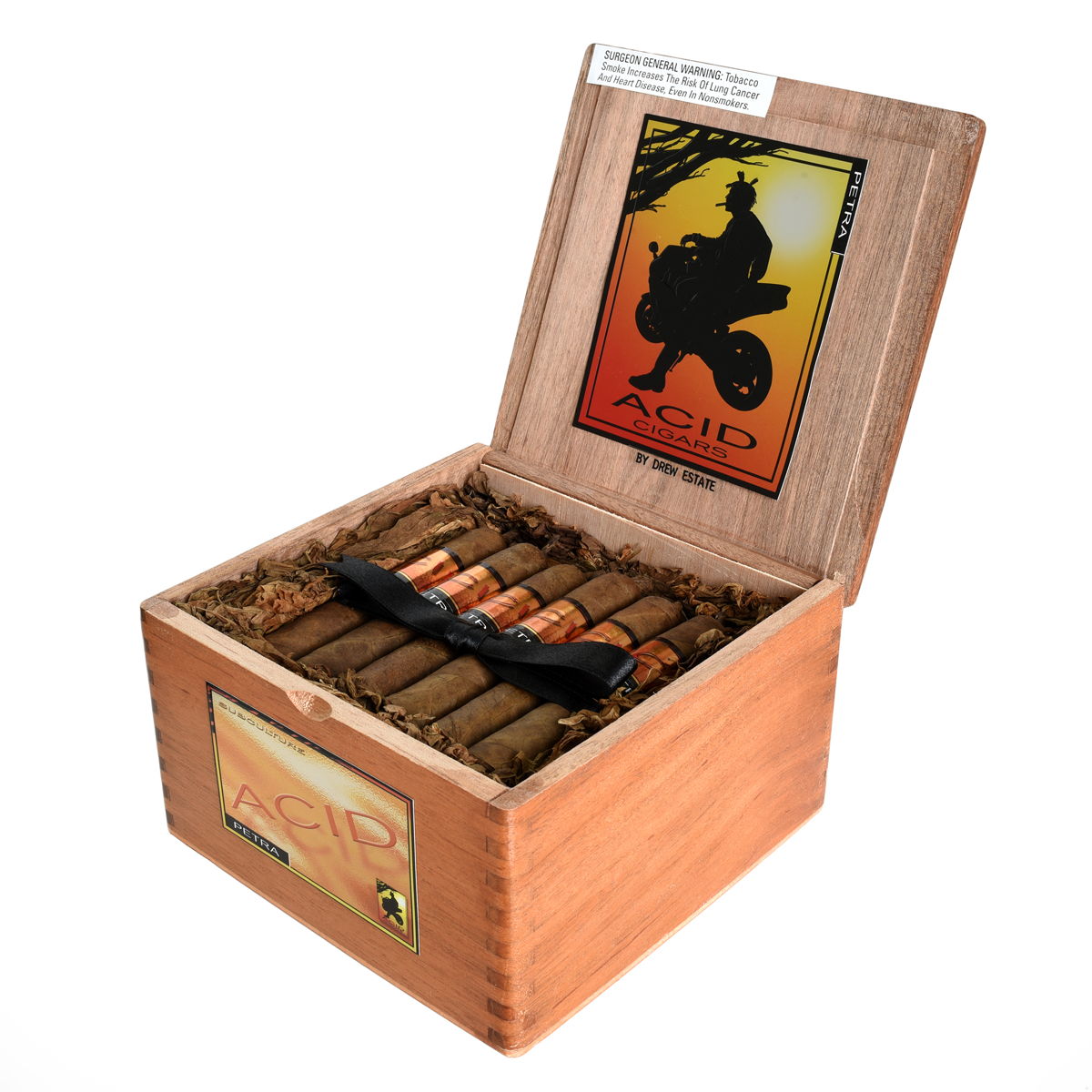 ACID Petra was a cigar originally offered by Drew Estate in the early 2000s. The Petra is currently available at Tobacco Plus. Cigars are packaged in 24-count boxes featuring the standard ACID branding. Pricing is set at $8.95 per cigar.
Photo Credits: Drew Estate