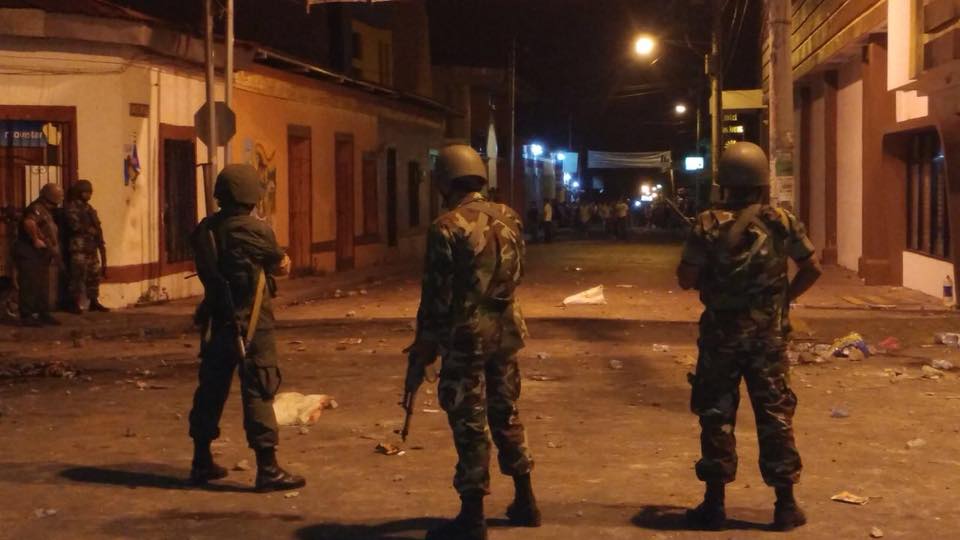 A National Dialogue between the Nicaraguan government and opposition groups being mediated by Roman Catholic Bishops in Nicaragua has broken down, and violence has escalated in the Central American country.
Opposition groups have been calling for the removal of President Daniel Ortega and his wife, Vice President Rosario Murillo. This was initially triggered by plans to change the pension system in Nicaragua. Initial protests were peaceful, but became violent when the government used a heavy hand to respond to the protests. It has resulted in widespread violence throughout Nicaragua, and led opposition groups to set up roadblocks in an attempt to strangle the transport system in the country. The roadblocks have affected commerce throughout the country – including the cigar industry located in Estelí.
On Friday night there appeared to be some progress in the mediation sessions as the government had agreed to allow the Inter-American Commission on Human Rights (IACHR), the UN Commission on Human Rights, and the European Union to come to Nicaragua to help investigate the violence and deaths reported. Concurrently, an agreement had been struck on both sides to end the violence. The plan was to continue the mediation sessions and begin to craft an agenda to discuss the democratization issues.
However, there was never a cessation of the violence which has continued since the agreement took place. In the hours following the agreement, eight people were killed in a shootout and fire in Managua. Since the overall violence started in April, there have been over 185 confirmed deaths.
When the mediation sessions resumed Monday, no evidence was presented by the government in terms of inviting the international groups in to investigate the violence. This resulted in government opposition groups and the Catholic bishops walking out of the mediation sessions. It's the second time such sessions have broken down. The first set of mediation talks by the bishops broke down on May 23rd.
The violence has escalated as groups aligned with President Ortega's administration moved to dismantle roadblocks, most notably in the city of Masaya. There have also been reports of gunfire at the blockade located at the southern part of Estelí. In addition, the roadblocks have led to gasoline and food shortages at grocery stores throughout the country, including Estelí.
Photo Credit: La Voz del Norte