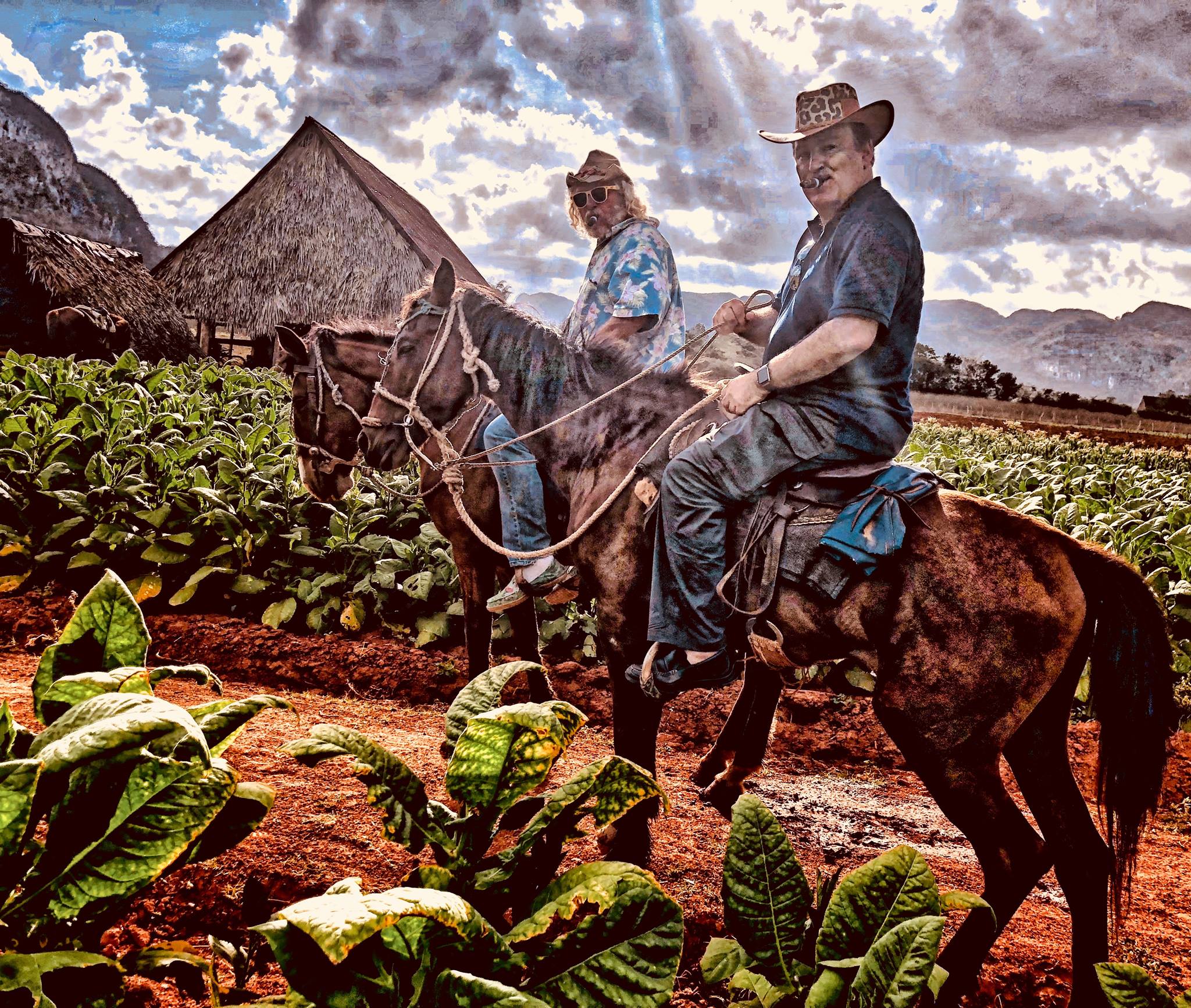 The Nick & Jim P.B.E., the collaboration between Nick Syris of LH Cigars and "Island" Jim Robinson, is getting two new sizes. Later this year, the duo will add a 6 x 52 Torpedo size as well as a 6 x 60 Gordo to join the current Toro offering.
"Nick & Jim's P.B.E really took off," commented Nick Syris. "It seemed only natural to add a couple of sizes to satisfy a wider range of cigar enthusiasts; so we worked the blend into both a Torpedo and a 6 x 60 size."
Both Nick and Jim initially met while on a trip to Cuba. On that trip, Nick first introduced Jim to his LH Cigars' brand. Jim quickly became a fan of LH Cigars and asked Nick to blend him a cigar he could use for a house blend. Nick designed a cigar taking into account Robinson's personal taste profile. The cigar not only became a house cigar at Leaf and Bean, it also grew to be a personal favorite of Jim's. Last year, the duo made the decision to take the brand national, and the Nick & Jim P.B.E. was born.
The Nick & Jim P.B.E. is highlighted by a dark Ecuadorian wrapper made at Tabacos de Costa Rica in Costa Rica. Orders for the new sizes as well as the existing Toro size will be accepted at the 2018 IPCPR Trade Show. Pricing is still to be announced.
Photo Credit: Nick Syris