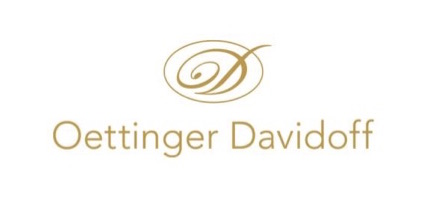 Oettinger Davidoff AG, the parent company for brands such as Davidoff, Camacho, and AVO has reported its earnings for 2017. The European company reported a -1.0% drop in revenue coming in a CHF 501 Million.
In a press release announcing the earnings Oettinger Davidoff CEO Beat Hauenstein said, "As the innovation leader in the premium cigars sector, we strive not only to guarantee quality, but also to delight customers with new taste experiences and tobacco blends from all corners of the globe. This also includes confronting the changing market environment in good time. Through optimization of the processes, we want to support our markets more efficiently, further build on our global position in the premium cigars sector and successfully guide our company into the future."
Hauenstein was named CEO of Oettinger Davidoff AG last year as part of a series of executive reorganizations made in the company.
In addition to announcing the earnings, Oettinger Davidoff AG made other statements in terms of the overall accomplishments, strategies, and challenges.
The company remains committed to product innovation, a program that became synonymous with prior CEO Hans-Kristian Hoejsgaard. The company has noted recent projects such as Davidoff Winston Churchill The Late Hour, Davidoff 702, and the contributions from the AVO and Camacho brands. In addition, the company mentioned future projects such as an all-new Davidoff Chefs Edition (for 2018) and the next Zodiac release, the Davidoff Year of the Pig – both due later this year.
Plans for the Davidoff 50th Anniversary, including the return of Davidoff Diademas Fina.
The opening of Maison Davidoff, the company's new world headquarters facility in Switzerland.
Commitment to the retail section – including new Davidoff walk-in humidors at Paris Charles de Gaulle Airport, the Zurich Airport and the Shanghai Hongqiao and Shanghai Pudong airports in 2017. The innovative "Davidoff of Geneva since 1911" Brooklyn store was officially inaugurated in May 2018. The company mentioned humidors in Moscow, Geneva and Istanbul coming in the future.
The establishment of the "Way Forward" program to look at market challenges, including the regulatory area.