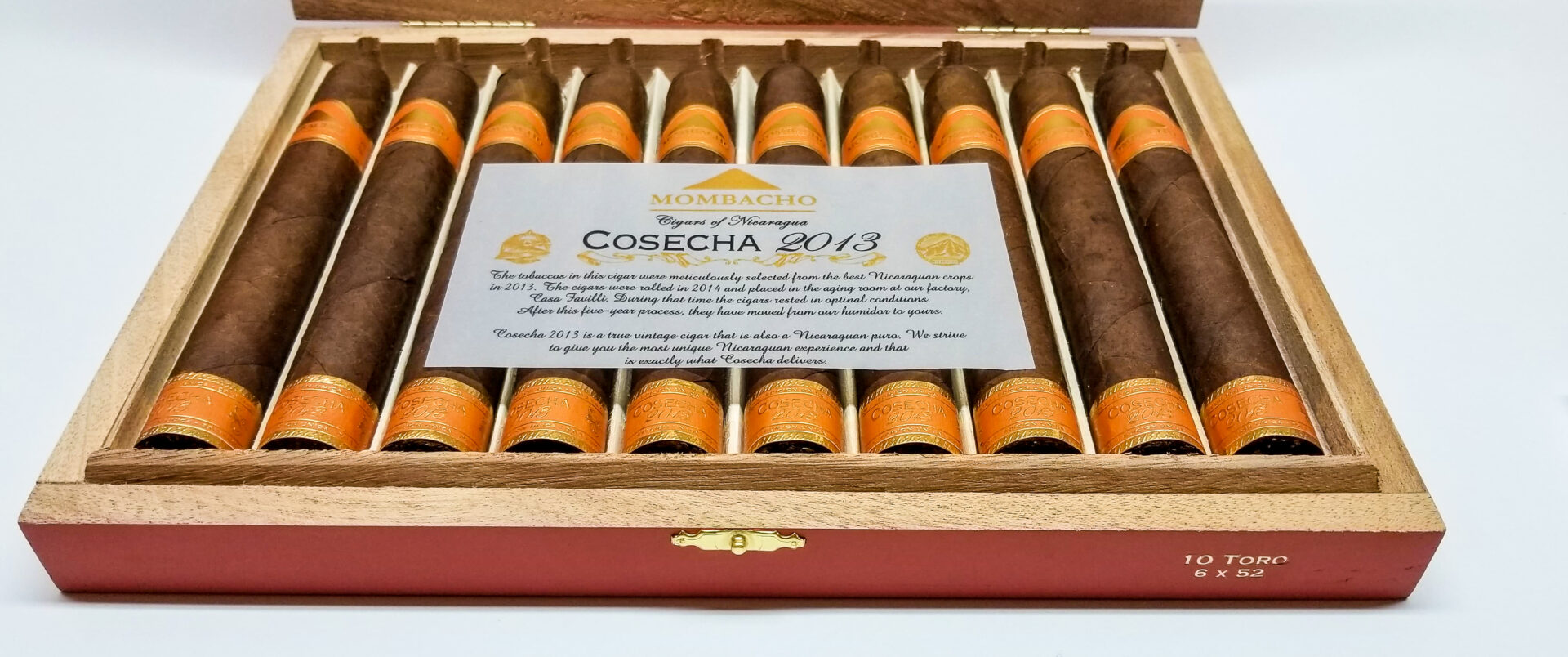 After a seven-week delay, Cosecha 2013, an annual limited edition release from Mombacho Cigars, has shipped to the United States, Canada, and Europe. It's a release that was originally targeted for May, but was delayed by the on-going violence and civil unrest in Nicaragua.
The name "cosecha" is Spanish for "harvest." It's a concept that is analogous to the wine world – namely harvesting premium grapes from a particular crop. When it comes to cigars, it involves using tobaccos from a harvest year. The Mombacho Cosecha is a project spearheaded by company President and Master Blender Claudio Sgroi. In 2017, the company released the Cosecha 2012, a cigar that uses some of the best Nicaraguan tobaccos Sgroi had available to him from 2012.  The cigars were rolled and aged for nearly four years in an aging room at the company's Casa Favilli factory in Grenada, Nicaragua. It is a cigar that landed Mombacho on the Cigar Coop Countdown in 2017.
Now with Cosecha 2013, Sgroi turned his attention to the 2013 vintage tobaccos and developed a blend. He had the cigars rolled in 2014, and once again put them in the aging room.
"Cosecha is a project that has been in my heart since the day I started working with Mombacho," said Sgroi in a press release. "True vintage is hard to find in the cigar industry and we have created a cigar that showcases the best of Nicaraguan tobaccos with Cosecha. Cosecha 2012 was great and Cosecha 2013 may be even better."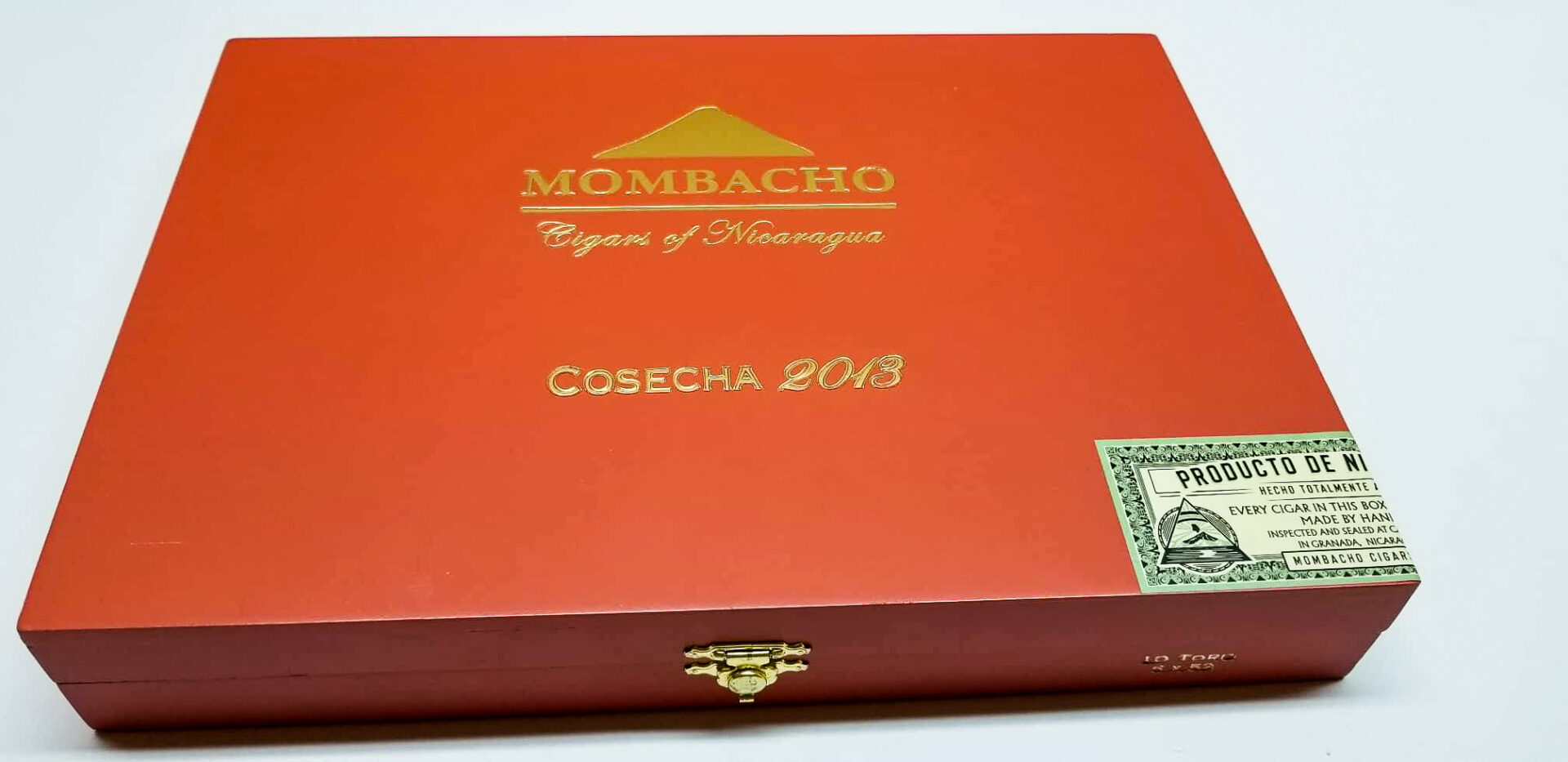 The Cosehca 2013 consists of 100% Nicaraguan tobaccos. It was rolled in one size – a 6 x 52 toro with a pig-tail cap. The cigars are presented in ten-count boxes and each individual cigar has a suggested retail price of $21.95. There is a total production of 800 boxes.
The delay of Cosecha 2013 has been longer than most cigar companies have experienced due to the violence in Nicaragua. The geography of Mombacho's operations has been a major reason for this. While most cigar companies are located in Estelí, Mombacho's Casa Favilli is located in Grenada – which has been hit much harder by the civil unrest.
"The current unrest in Nicaragua has caused many delays in the cigar industry and the release of Cosecha 2013 was no exception. "The situation in Nicaragua has put many of us behind. Things are getting better and we are working hard to keep our team safe and get back to a normal schedule," said Sgroi.
Mombacho fans will have some additional releases to look forward to. There are already Cosecha 2014 and 2015 vintage editions that have been rolled and are now resting in the aging room. For now, the company is very excited about its Cosecha 2013 release.
"The Cosecha line has become our most highly anticipated and sought after cigar," commented Robert Rasmussen, Brand Manager of Mombacho Cigars. "Cosecha 2012 was a huge hit for us and I'm expecting Cosecha 2013 to be even bigger."
At a glance, here is a look a the Cosecha 2013:
Blend Profile
Wrapper: Nicaraguan (2013 Vintage)
Binder: Nicaraguan (2013 Vintage)
Filler: Nicaraguan (2013 Vintage)
Country of Origin: Nicaragua (Casa Favilli)
Vitolas Available
Toro: 6 x 52
Photo Credits: Mombacho Cigars