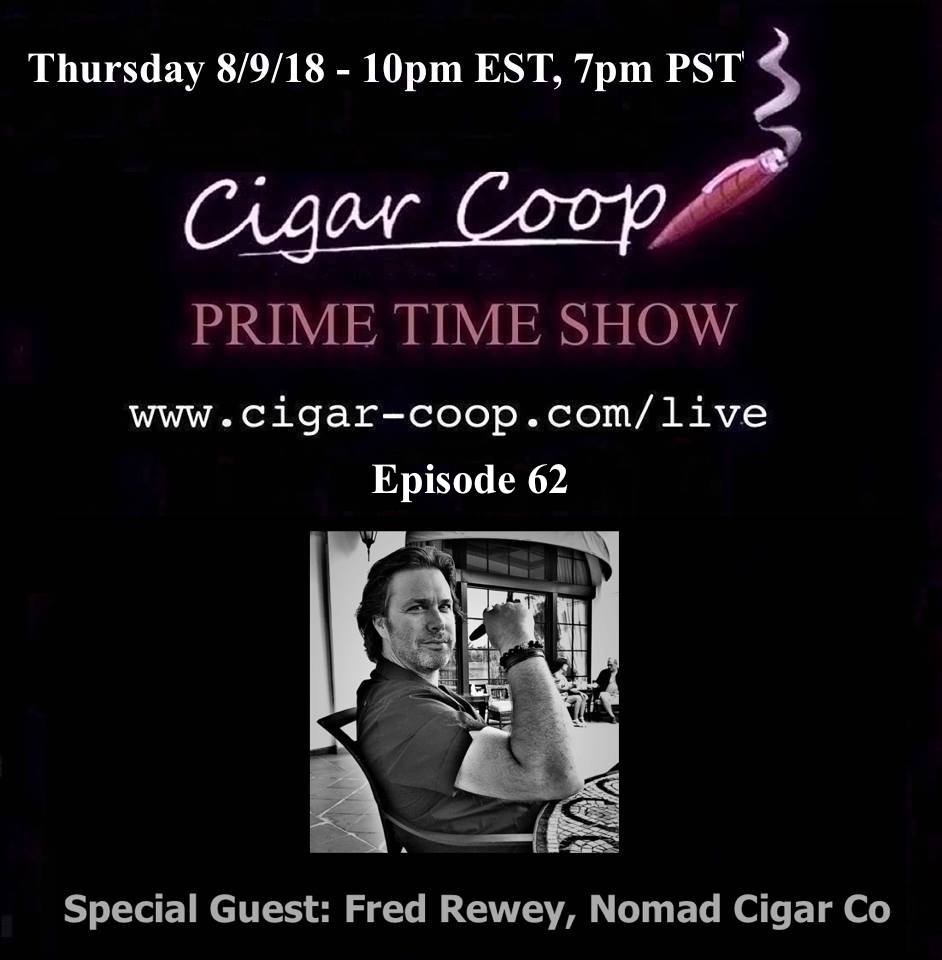 Get your bacon and Nomad cigar ready as the one and only Fred Rewey of Nomad Cigar Company will be returning as a special guest of Prime Time.
Nomad has a new release about to hit stores called the Nomad Signature, and we will catch up on that and all the happenings at Nomad. It's an Old versus New segment in our Debonaire Ideal, and in our Deliberation Segment we will discuss designated and non-designated no smoking areas.
Tune in live at 10pm Eastern/7pm Pacific. If you miss us, you can catch Prime Time any time on Google Play Music, iTunes, Podbean, and YouTube. The Prime Time Show – all about industry people and industry talk.