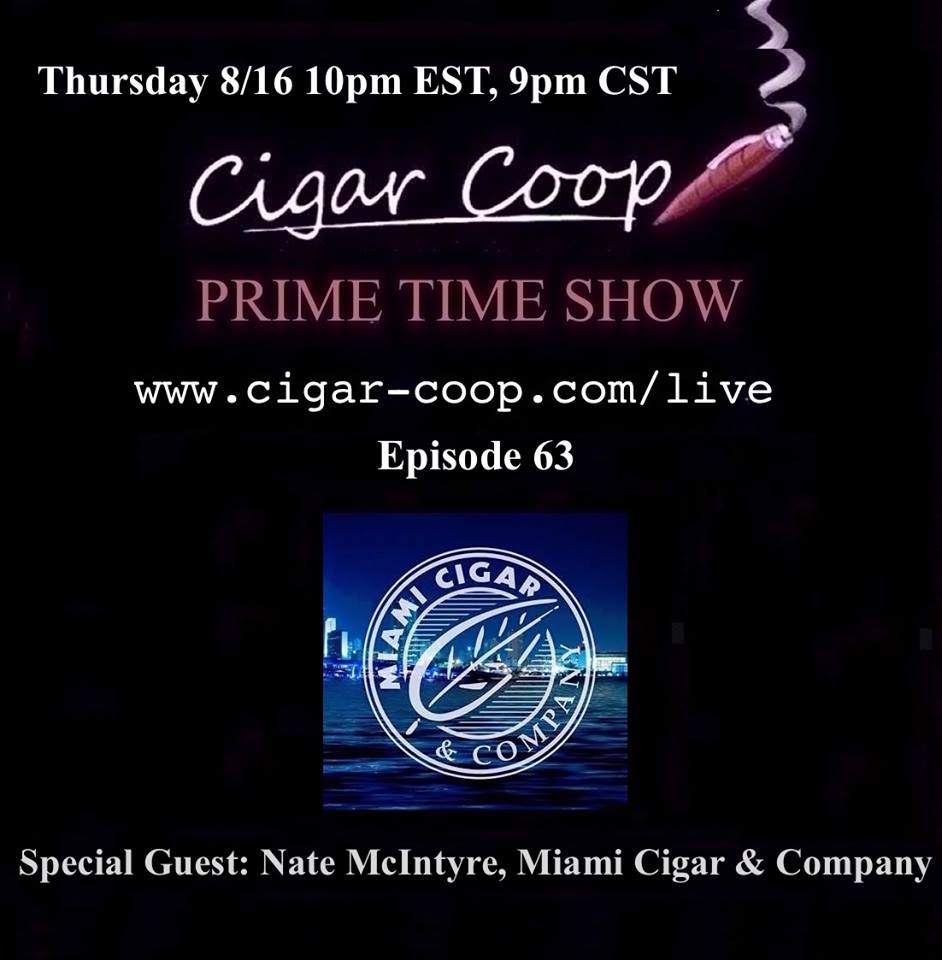 On Episode 63 of the Prime Time Show, we welcome back Nate McIntyre, Marketing Coordinator for Miami Cigar & Company. We catch up on some things happening at Miami Cigar & Company – including the brands of La Aurora, Tatiana, Toscano, and Nestor Miranda.
We talk sports rivalries in our Debonaire Ideal segment. Finally, in our Deliberation Segment, we once again revisit the topic of scoring and specifically very high cigar scores.
Tune in live at 10pm Eastern/7pm Pacific. If you miss us, you can catch Prime Time any time on Google Play Music, iTunes, Podbean, and YouTube. The Prime Time Show – all about industry people and industry talk.