---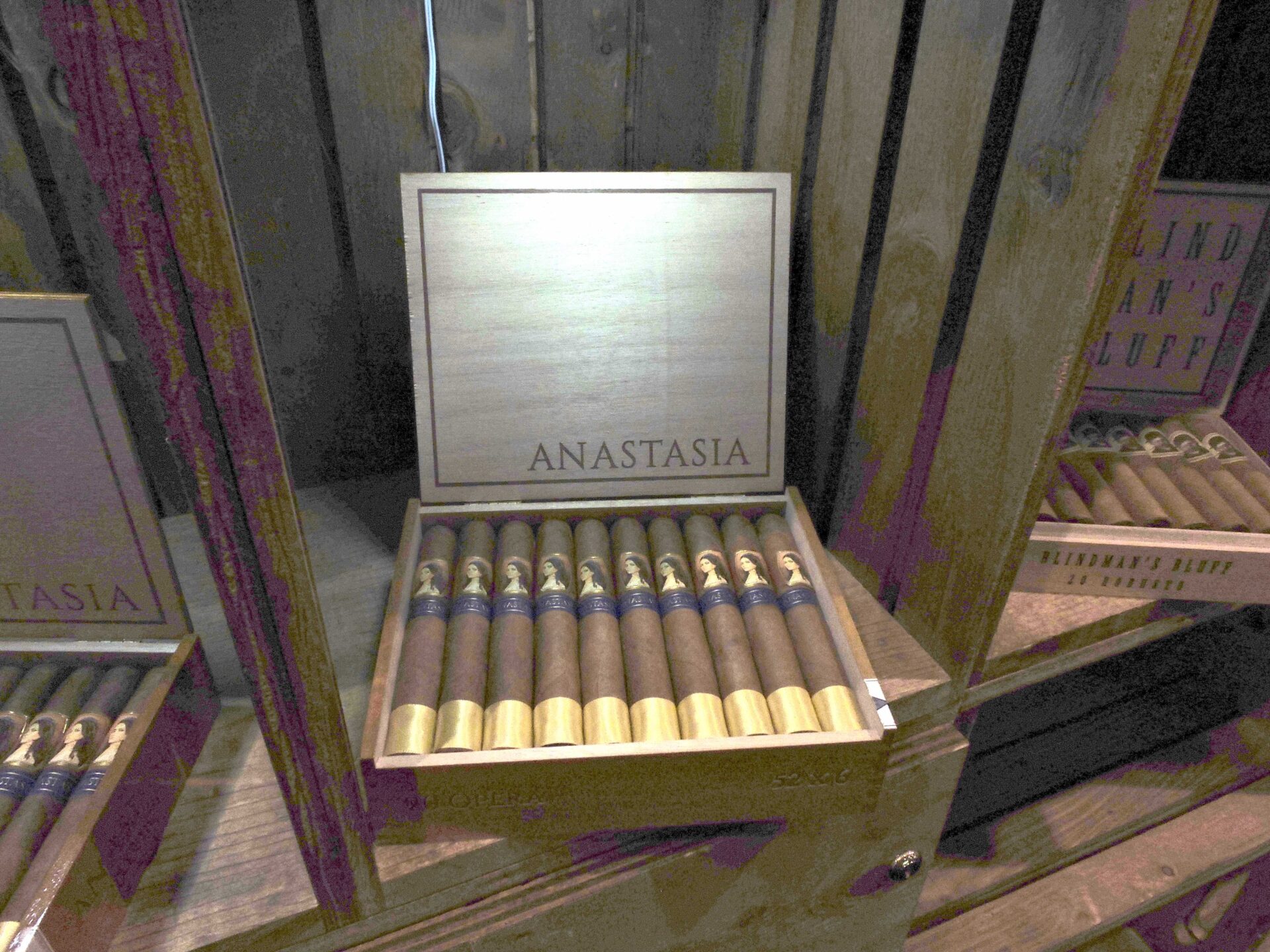 The Caldwell Anastasia, a limited edition collaboration between Caldwell Cigar Company and Ernesto Perez-Carrillo Jr. that was introduced at the 2016 IPCPR Trade Show is back. At the 2018 Trade Show, Anastasia returns but this time with a slightly modified blend and slightly modified look.
According to Caldwell Cigar Company, the difference between the 2016 version and the 2018 version is the wrapper. The 2018 version uses a higher priming tobacco because of limited availability of the 2016 version. In terms of the specifics of the blend, Caldwell isn't disclosing the details.
The Anastasia 2018 version is available in the same four sizes as before: Caspia (5 3/4 x 43), Kartel (5 x 49), Mercure (7 x 47), and Opera (6 x 52). Packaging also remains in 20-count boxes. The one difference is the secondary band for the 2018 version is blue as opposed to the green secondary version on the 2016 edition.
Anastasia pays homage to the Grand Duchess Anastasia, the daughter of Tsar Nicholas II of Russia. She and her family were executed at the hands of the Bolsheviks in 1918. Caldwell Cigars also has a line that pays homage to Tsar Nicholas II – The Last Tsar.
Photo Credit: Cigar Coop