---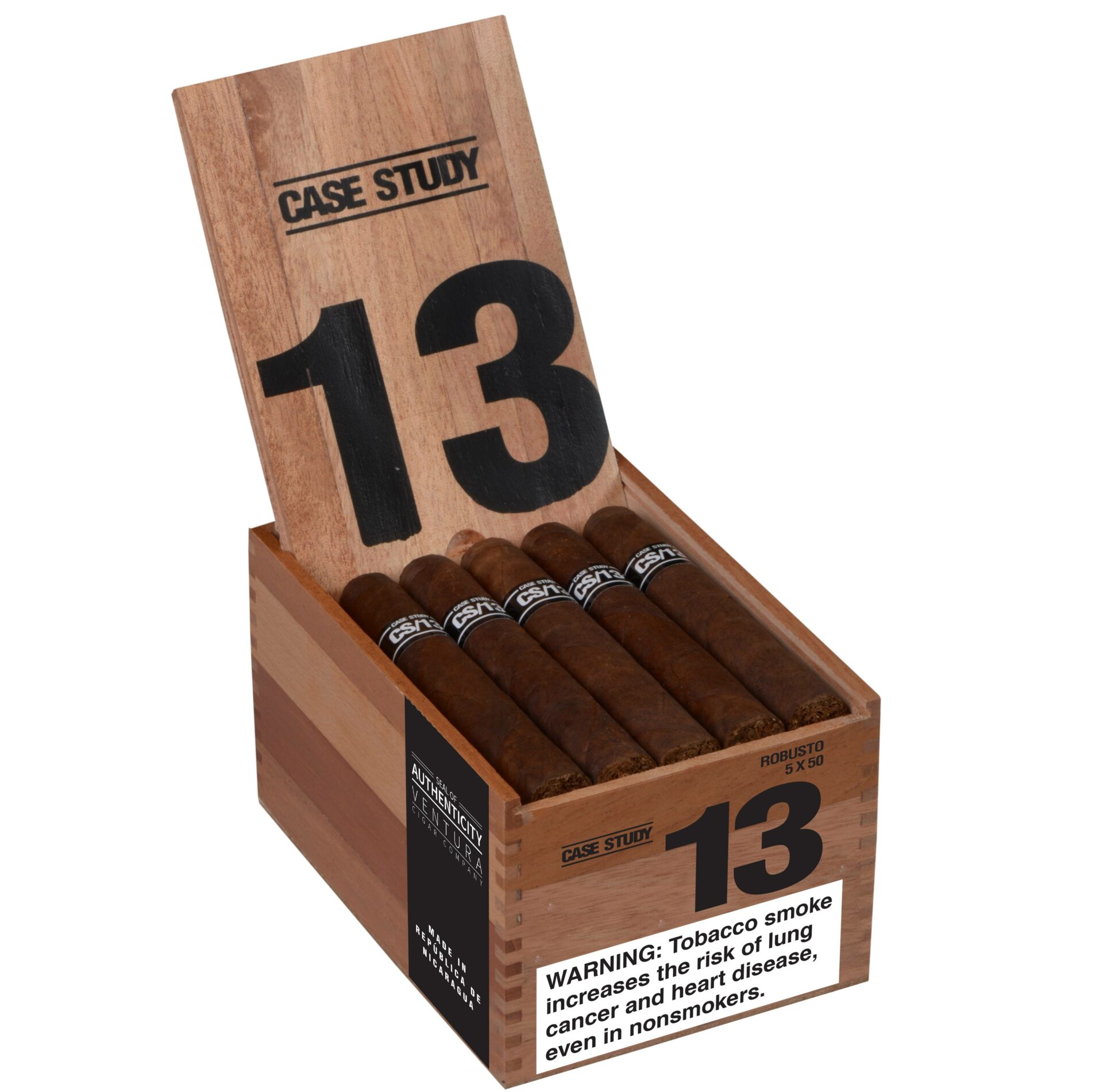 Back at the 2016 IPCPR Trade Show, Ventura Cigar Company showcased an ambitious project called Case Study. It's a line of 26 blends and 66 facings. The company is taking a phased approach to roll out these cigars. This year the company has decided to showcase one of the offerings, the CS/13, at the 2018 IPCPR Trade Show. It's a special limited edition project done in conjunction with Drew Estate.
The concept from Case Design goes back to a project done by Arts & Architecture magazine from 1945 to 1966. During this time, the magazine commissioned rising stars in the architecture world to build a series of 26 cost-effective model homes for the Baby Boomer generation. The majority of these homes were in the Greater Los Angeles area (Ventura Cigar Company is a Southern California-based company). Some of the artists who participated include Richard Neutra, Pierre Koening, Eero Saarinen, and Charles and Ray Eames. Many of these homes have been featured in Hollywood films, advertising campaigns, and photo essays.
The Case Study series was inspired by these designers. To make this project a reality, Ventura has worked with some of its partner factories and has obtained some of the best products that been aging in their warehouses.  Some of the Case Study offerings are regular production and others are limited editions.
Made at Drew Estate's La Gran Fabrica factory, Case Study CS/13 features a Connecticut Broadleaf wrapper – and is available in one size – a 5 x 50 Robusto. CS/13 is one of the limited editions – as indicated by its black colored band (the regular production ones have white bands).
Of the 26 blends in the Case Study series, the CS/13 is the sixth blend to go into widespread distribution. Last year Ventura Cigar Company released CS/01 through CS/05 at the 2017 IPCPR Trade Show.