---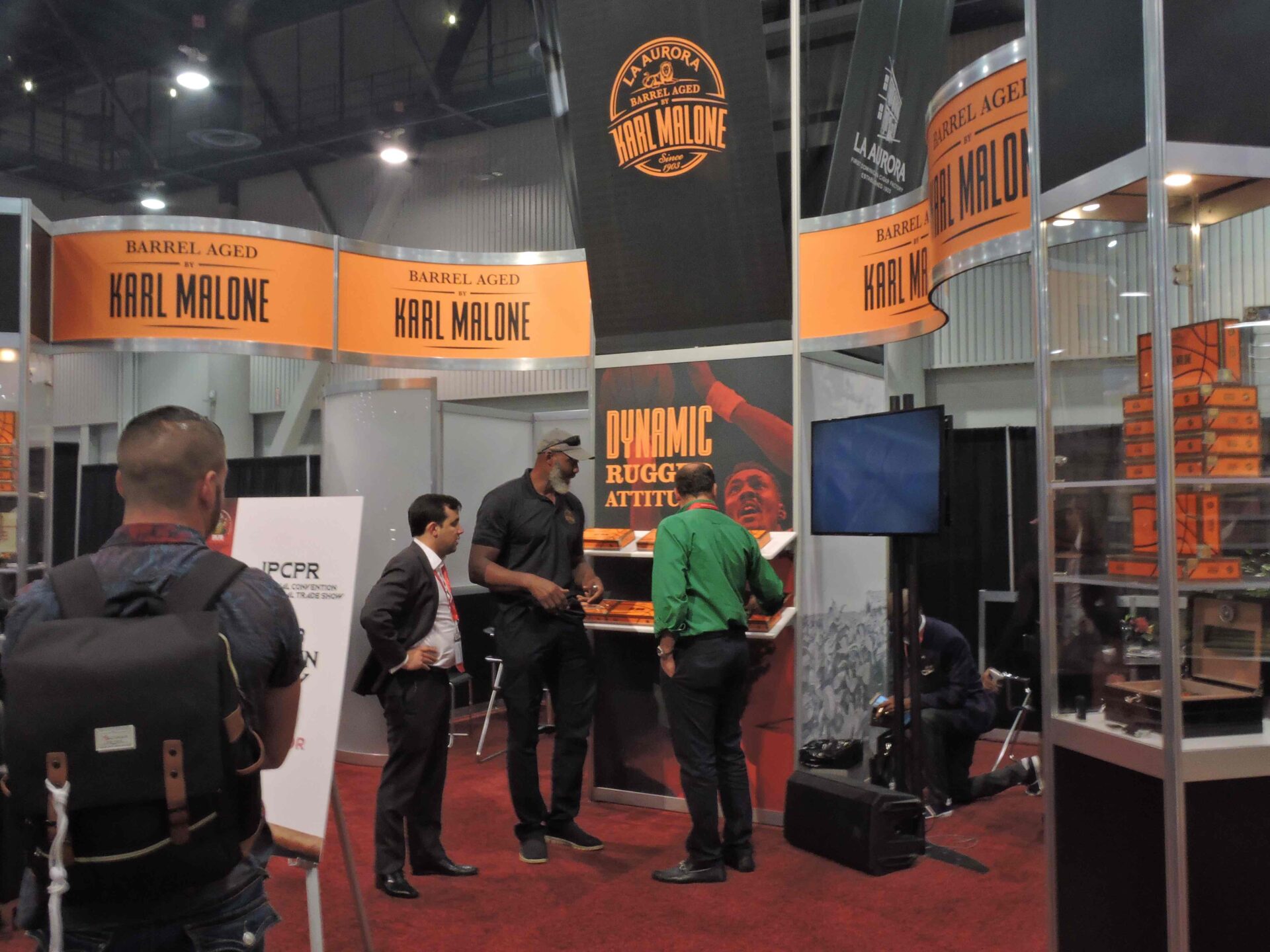 Celebrities putting their name on cigars are nothing new to the cigar industry. Celebrities rolling up their sleeves and getting somewhat hands-on is also something we've seen before. But when it comes to NBA Hall of Famer Karl Malone, we see something very different than we've seen from celebrities in the cigar business before.
Following his retirement from the NBA in 2005, Malone had been involved in several business ventures. He has returned to his hometown of Ruston, Louisiana and runs a timber logging business. Malone is also an avid cigar enthusiast and recently has opened his own cigar store called Legends 32 Cigar and Vape.
Like many cigar retailers, Malone soon wanted to launch his own cigar line, he connected with Eduardo Hernandez, a veteran in the cigar industry and formed E&K Trading SRL. Together they went to the Guillermo León's La Aurora factory to develop a cigar blend. After going through several iterations, a blend was selected that would be called "La Aurora Barrel Aged by Karl Malone". The name stems from the principles involved in the project and that the blend utilizes tobacco that has undergone barrel aging.  The resulting blend is said to be bold with notes of wood, cinnamon, dried fruit, and cream.
While you don't see many celebrities go from cigar retailer to cigar brand owner, there is one other difference with Malone's cigar project. Distribution is also being handled by Malone through the Legends 32 and Vape store with his daughter Kadee Malone heading up the operation. Except for actor Armand Assante's partnership with Victor Vitale in Ora Vivo, I believe Malone is one of the few to handle his own distribution.
The La Aurora Barrel Aged by Karl Malone features a wrapper and binder from Ecuador and tobaccos from Peru, Nicaragua, and the Dominican Republic. The cigar utilizes six year aged tobacco, however, all of the tobaccos except the wrapper undergo an additional six months of aging in rum barrels. After the cigars are rolled, they remain in the aging room for an additional six months.
The cigars are being launched in four sizes: Robusto (5 x 50), Sumo Toro (5 3/4 x 54), Belicoso (6 1/4 x 52), and Churchill (7 x 47). All of the cigars are presented in 25-count boxes except for the Sumo Toro.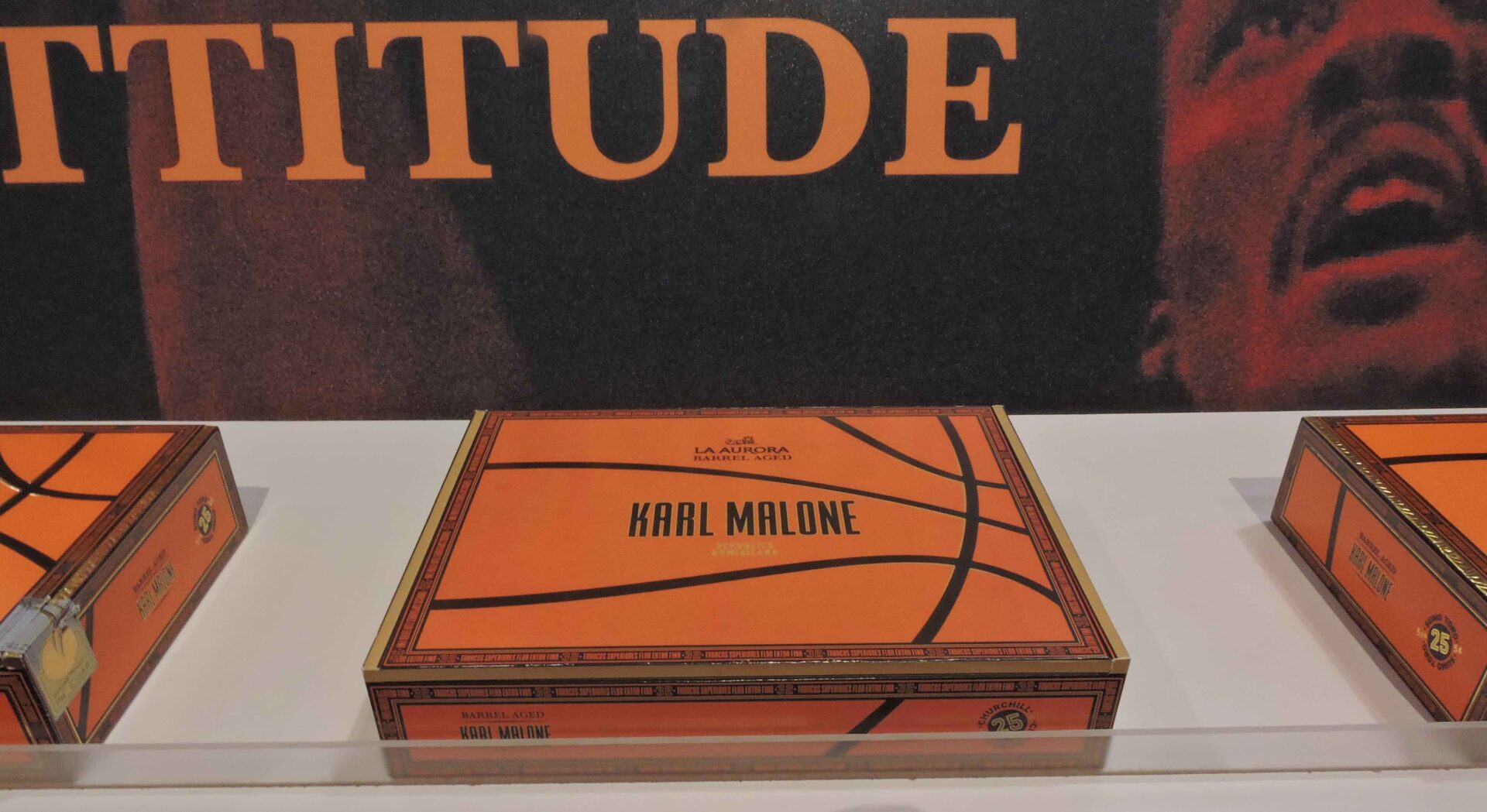 Malone was quite visible at his own booth throughout the week. In fact, the booth won a Best in Show for New Exhibitor. He was seen walking around trade show floor taking plenty of photos with both exhibitors and retailers.
Photo Credits: Cigar Coop