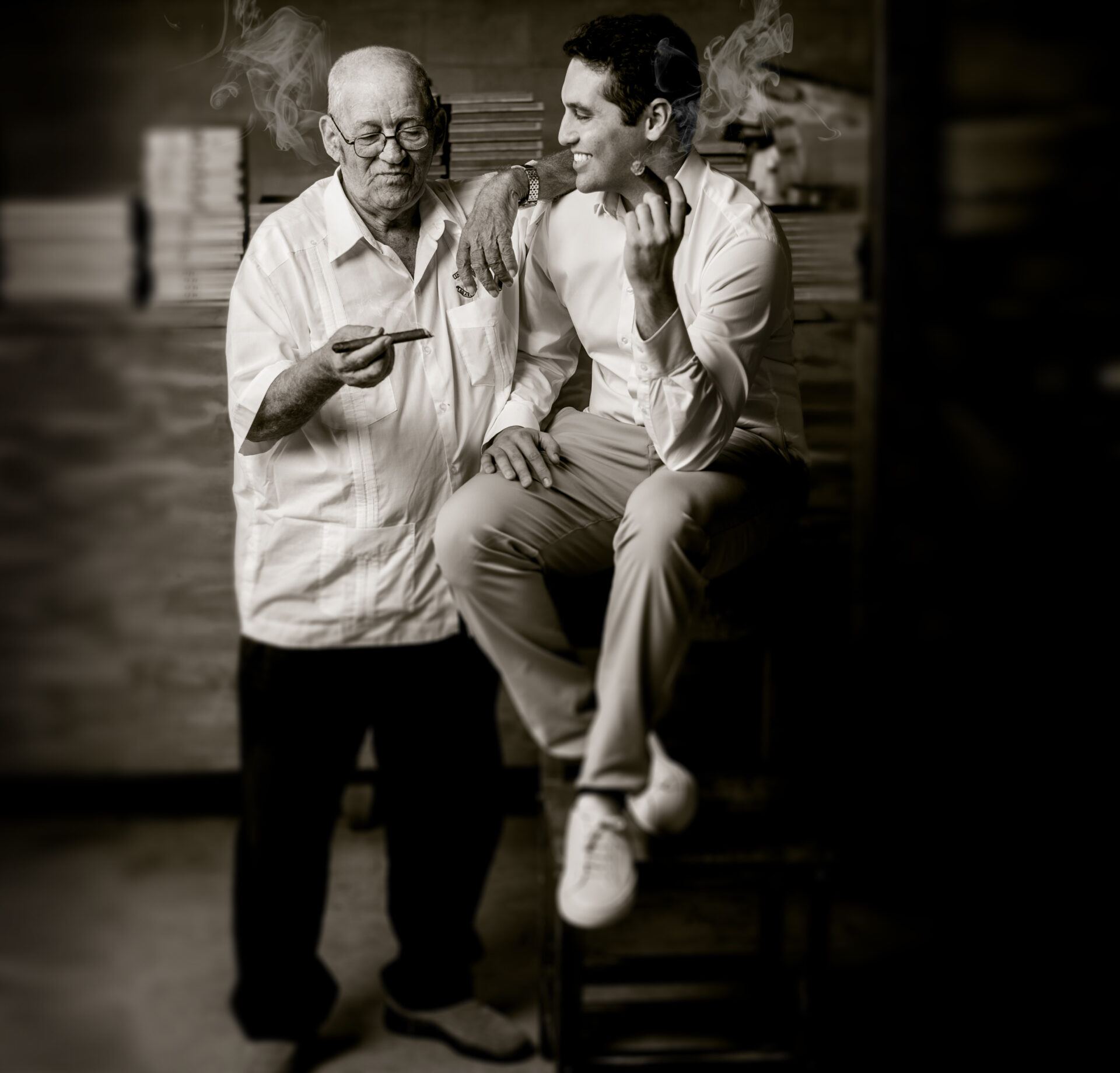 Arsenio Ramos, the Master Blender behind Aganorsa Leaf, has passed away.
Ramos had been working with Eduardo Fernandez, owner of Aganorsa Leaf for almost two decades. Fernandez had met Ramos in Cuba where he had been working for Cubatabaco for 45 years. Ramos had specialized in fermentation processes. The two hit it off and Fernandez was eventually able to bring him over to his operation, then known as Casa Fernandez.  Ramos primarily worked out of the Tabacos de Valle Jalapa S.A. facility in Estelí, Nicaragua.
"We'll miss him a lot and he was the foundation of everything we've done. He was a great human being above all else and everyone who ever met him was struck by his knowledge and willingness to share about tobacco. He was a charming individual, always with a twinkle in his eye, full of stories in the old Cuban way. His love of the leaf was unquestionable and he dedicated his life to tobacco from a very young age," commented Eduardo Fernandez.
Ramos' impact was not felt only on the brands in the Aganorsa Leaf portfolio, but also on both blending and mentoring others who would come to the TABSA factory in Estelí, Nicaragua. Many who knew him were amazed at his deep knowledge of tobacco as he was often referred to as a "walking encyclopedia".
"Many of us will dig deep into our memories of him. A story, a joke, a poem he wrote and shared with us, the way he enjoyed tobacco and smoked it. There are many days to choose from out of the days in Cuba or in Nicaragua when he got together to drink coffee with cigars and his best friends and other people who were living in tobacco all the time. Everyone he came across will remember his truly affectionate nature. He never failed to show people his youthful side and lasting wisdom at the same time. When a person like that comes along you always remember them and learn from the grace they always had," added Max Fernandez, son of Eduardo Fernandez.
Ramos also had his name on a couple of Arsenio cigars. Most notably the Casa Fernandez Arsenio and the Casa Fernandez Arsenio Oro, the latter being a cigar that commemorated Ramos' 80th birthday in 2014.
Photo Credit: Aganorsa Leaf