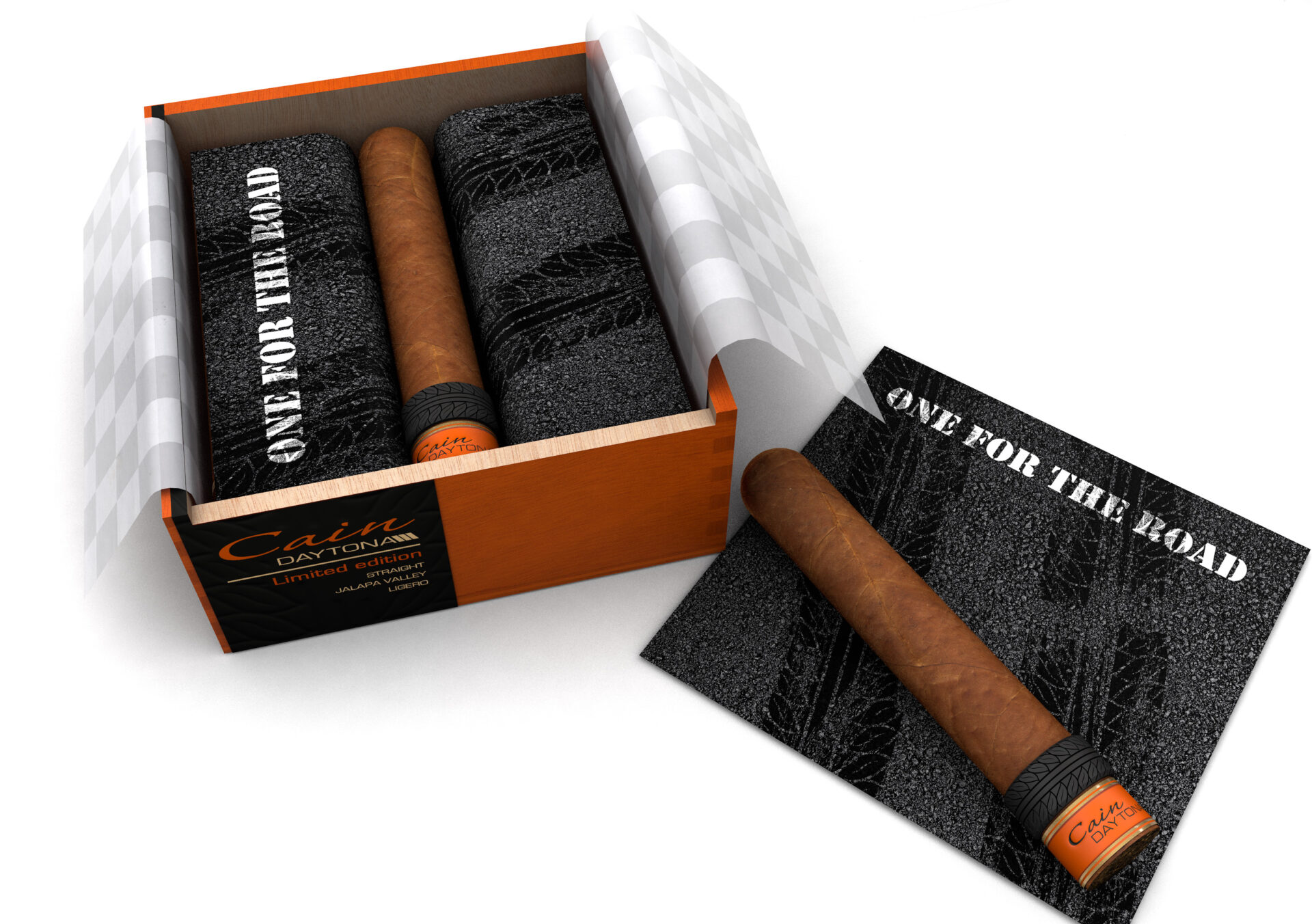 At the 2018 Inter-Tabac Fair in Dortmund, Germany, Oliva Cigar Company launched a 7 x 70 vitola in its Cain Daytona line known as the Cain Daytona Limitada 7 x 70. It's a line extension which is expected to be launched in the International (non-U.S.) market.
Cain Daytona is a blend introduced under Oliva's Cain brand in 2011. Cain is a contemporary brand highlighted by its "straight ligero" – a contemporary-styled line that features ligero in the filler blend. The Cain Dayton features 100% Nicaraguan tobacco. The Daytona features all Jalapa and Estelí filler and the result is a more refined medium to full-bodied smoke. The 70 ring gauge is the thickest ring gauge introduced under the Cain brand.
The name Daytona pays homage to auto racing. With the Cain Daytona Limitada 7 x 70, the cigar features a second rubber band that resembles tire rubber. This secondary band is located just above the signature orange-colored Cain Daytona brand around the footer.
Oliva Cigar Company was acquired by J. Cortès Cigars N.V. in 2016.
Cain Daytona is available in the U.S. market in sizes: No.4 (5 x 43), 550 (5 x 50), 646 (6 x 46), 654T (6 x 54 Torpedo), and 660 (6 x 60).
Photo Credits: J. Cortès