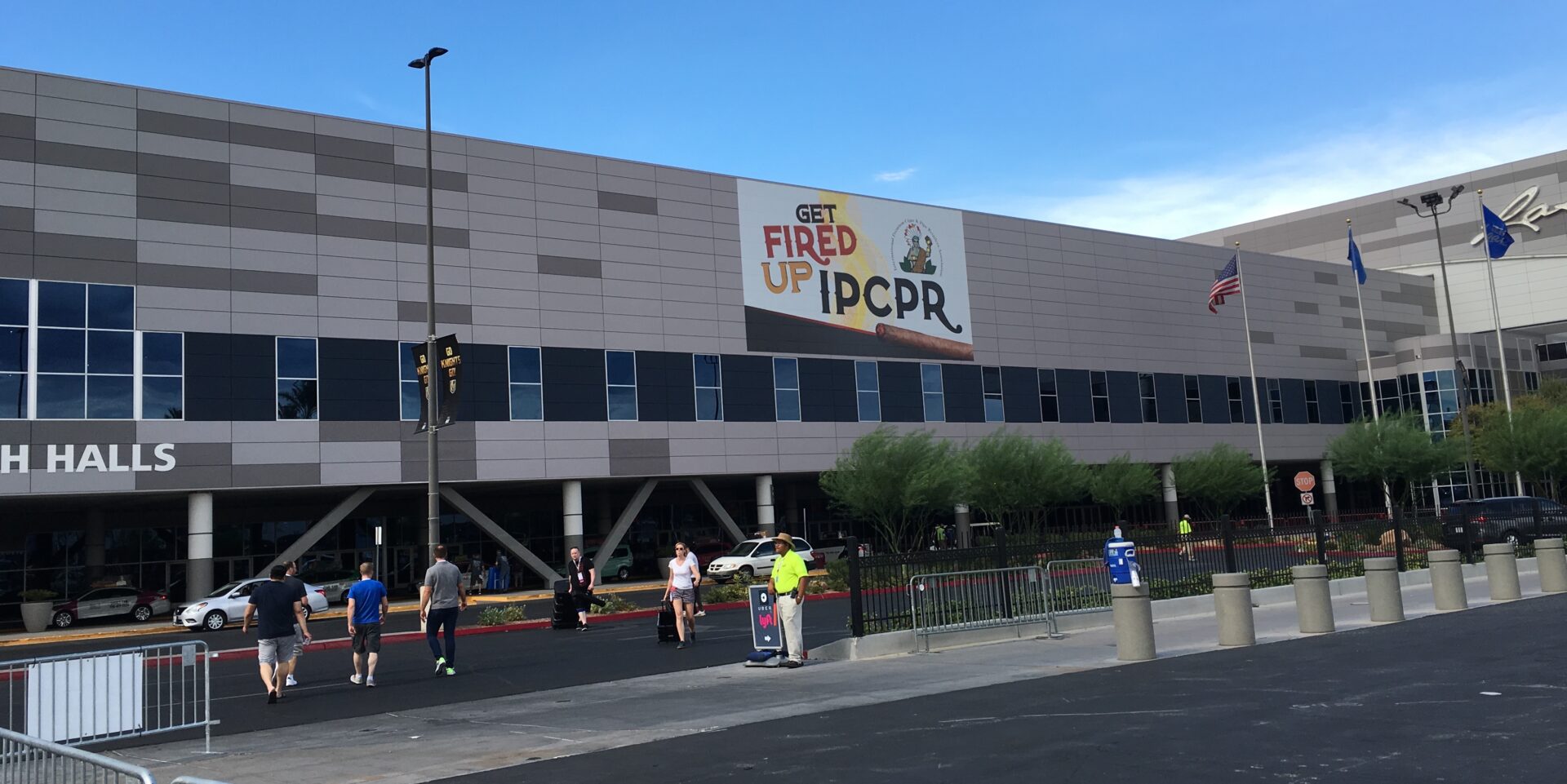 And then there are those companies that go into IPCPR and don't feel the pressure to release anything new. I refer to these companies as ones who "hold the line". Many will argue – how can you put the "Spotlight" on companies that didn't release anything.
In a way, this article is a different type of story. It isn't so much what these companies are doing at IPCPR, it's more about what these companies are doing throughout the year.
There are five companies I will focus on here.
Oliva Cigars
Padrón Cigars
Ashton Cigars
Perdomo Cigars
Plasencia Cigars
Oliva and Padrón (and a little Arturo Fuente Mixed In)
In a way, it's hard to separate Oliva and Padron because while different companies, the stories are quite similar – and it's hard to ignore Arturo Fuente even though that company is not on the list of five.
This past year, Cigar Aficionado did their annual Top 25 List. It's the most influential end of year cigar list, and it is also the most controversial. The top three spots on the Top 25 went to 1) Arturo Fuente – Eye of the Shark; 2) Padrón Serie 1926 Natural No. 2; and 3) Oliva Serie V Belicoso. Much was made that these three companies behind lost their patriarchs in the 18 months before the list came out (and in the case of Padrón and Oliva, the month before).  However I think there was a bigger story behind this – namely Fuente, Padrón, and Oliva have become the model of consistency. These cigars appear time and time again on the end of the year cigar lists – and that is an honor anyone in the cigar industry would take in a heartbeat.
What does the Cigar Aficionado Top 3 from 2017 have to do with IPCPR? These three companies also have a track record of never feeling the pressure to come out with something new. Yet, they go into the trade show and each and every year knock it out of the park in terms of traffic and orders. I've been going to IPCPR since 2010 – and multiple times I've seen these companies go into the trade show with no new releases. We will take Arturo Fuente out of the equation this year because they did unveil some new offerings, but go back last year and they certainly "held the line".  However it's hard to ignore Arturo Fuente since they often fall into this category. One other interesting observation – each of these three companies pretty much has the same booth setup and design in 2018 as they did in 2010.
Show specials often are a reason why a booth will have so much traffic. In particular, Oliva is known for offering retailers significant incentives for high volume purchases. At the same time, retailers are willing to take in larger inventory because of the incredible track record this company has.
Ashton Cigars
This year, Ashton Cigars joined the Hold the Line Club for 2018. Ashton is a distribution company based in Philadelphia, Pennsylvania. They have built quite a large operation over the years. They have three main brands: Ashton, San Cristobal, and La Aroma de Cuba. The Ashton brand is made by Arturo Fuente in the Dominican Republic while San Cristobal and La Aroma de Cuba are made by the Garcia family at My Father Cigars in Estelí, Nicaragua.
Like Oliva, Padrón, and Fuente, Ashton has a great track record for brands on the Cigar Aficionado Top 25 list – and this company is in the Top 10 year after year after year. It's a little different than the other three in that Ashton doesn't control its own production, but it also shows this is a company very concerned about making sure it gets a high quality produced product.
While we mentioned Oliva, Padrón, and Fuente have gone many years of "holding the line", Ashton typically has not gone this route. They typically don't go overboard with new releases, but "holding the line" usually hasn't been the case. This year, they did so.
Perhaps 2018 was a year of change for Ashton. They didn't release new product, but they did show up with a new booth design.
Perdomo Cigars
Perdomo Cigars doesn't have a track record with Cigar Aficionado, but that doesn't diminish the fact that this another company that has been a model of consistency in terms of delivering a high-quality product. It also has had what has become one of the more spectacular booths.
For the most part, Perdomo has "held the line" the past couple of years. This year, the company did tweak the packaging of its most popular line, the Perdomo Champagne.
One thing worth watching is that Perdomo is sitting on a large number or predicate (grandfathered from FDA exemption) products. Many companies have taken the approach of showcasing some of these products. Perdomo hasn't seemed rushed to do this as of yet. This made a lot of sense to me – especially since the company offers a strong number of brands that are appealing to a wide range of consumers.
Plasencia Cigars
While they have been in business over 150 years, when it comes to selling, distributing, and marketing its own cigar brand, Plasencia is a relative newcomer.
Last year, Plasencia came into IPCPR with a bang. They had one of the best brand launches I had seen in all of the years covering IPCPR.  The company came into IPCPR with four lines. It proved to be very successful post-IPCPR as the company captured both Large Factory of the Year and Large Company of the Year honors in the Cigar Coop Prime Time Awards.
Many would have expected Plasencia Cigars to go for an encore. Instead, they opted to "hold the line".  From recent history with many cigar companies, it is not a move one would expect from a second-year company. CEO Nestor Andrés Plasencia told us at the trade show, he wanted to focus on continuing to grow the brands.
Additional Thoughts
Of the five companies, it seemed that online media mostly ignored four of the five at this year's IPCPR. The one exception has been Plasencia Cigars, who reached out to media for a briefing with CEO Nestor Andrés Plasencia and has, in general, maintained strong two-way communications with the media.
Of the other four, these companies have not had strong relations with the online media. However, all of these companies have been always accessible to Cigar Coop. In particular, Nick Perdomo has always been great with his time with us.
I am curious if there were stronger relations with online media, would we see online media at the booths "holding the line". RoMa Craft Tobac is a company that has done so in previous years – and they have always had online media present. One mistake I made in previous years is to assume there was no story because there wasn't a new product. I learned that is the wrong approach, and even briefly stopping at a booth is worthwhile. No, you don't have to do an elaborate photo shoot or in-depth interview. Sometimes the story lies beyond the walls of the booth.
One final note. One could make the argument that Nat Sherman should be on the list. My feeling is Nat Sherman introduced a significant portfolio restructuring – and while it's not a new blend, in a way its a different product.
EPILOGUE
While there will be one more Spotlight piece on Nat Sherman and one additional sidebar feature story, this will bring closure to the IPCPR Coverage for 2018 on Cigar Coop.
Yes, we missed several booths this year – and that happens. Certainly, apologies need to go out to Chinnock Cellars Cigars, Leaf by Oscar Cigars, Colibri, Regius Cigars, D'Crossier Cigars, La Sirena, United Cigars, and J.C. Newman Cigar Company. In particular, these companies have been very generous with their time with us.  The goal next year will be to trim that list down to zero.
Photo Credit: Cigar Coop