---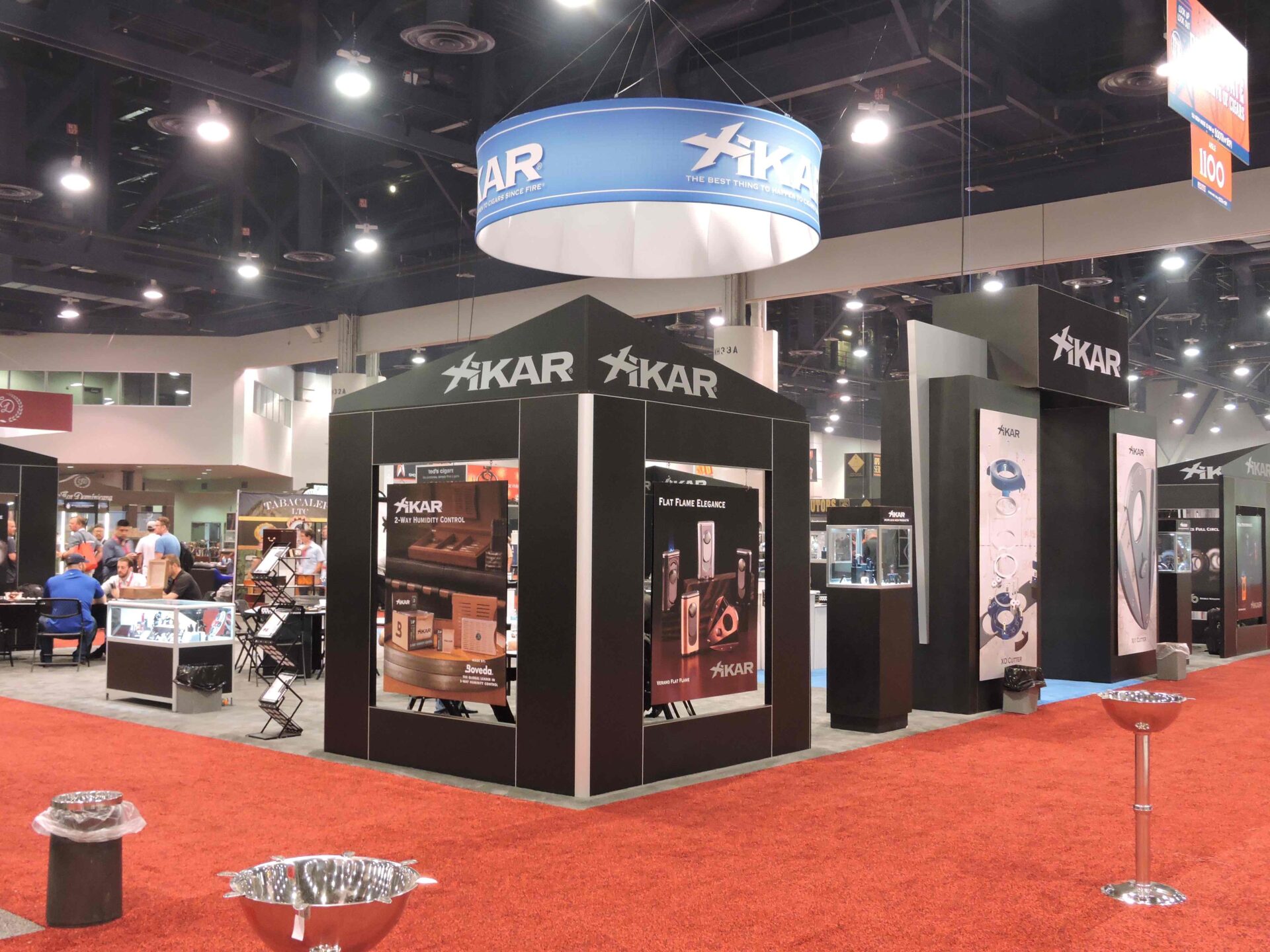 Earlier this year one of the biggest stories was the announcement that Quality Importers had acquired XIKAR, one of the industry leaders in cigar accessories. XIKAR has continued to operate as its own business unit, but it was adjacent to the Quality Importers group.
Following the acquisition,  Kurt Van Keppel and Scott Almsberger joined the company as Executive Vice Presidents and minority owners while continuing to run the day-to-day operations of the brand. Prior to IPCPR, parent company Quality Importers added two industry veterans. Les Mann came over from Colibri to become Quality Importers new Executive Vice President of Sales. Meanwhile, Fabian Barrantes, who most recently served as Director of Sales and Marketing for IndianHead Cigars, is Quality Importers new Director of Marketing. Shortly after IPCPR, Jimmy Miúdo was named Vice President of Product Design and Marketing. Miúdo came over from Colibri where he served as its Creative Director. Mann, Barrantes and Miúdo are all expected to play a big role in the continued integration and growth of the Xikar brand.
In my observation, typically it's business (almost as) usual for year one, and year two is when we start to see the changes happen. It's year one of the acquisition and we got business as usual for Xikar. The brand continued to showcase plenty of production innovation at this year's show.
Lighters
First up is the HP3 Triple Flame Lighter. The outer jets are angled at 8 degrees toward the center flame to create more intense heat by the center – resulting in better precision when you light the cigar. The unit features two of XIKAR's EZ-View red fuel windows to allowe the user to visually inspect how much butane is left in unit. The HP3 is available in four finishes: Burnt Yellow, Matte Black, G2 (Gunmetal), and Daytona Red. Pricing is set at $99.99 SRP.
The new Turismo Double Flame Lighter is designed to be more scratch resistant. Ergonomically, it has two side panels designed to provide additional grip. The Turismo is available in four matte finishes: Matte Black, Matte Red, Matte Blue, and Matte Gray. Each unit is priced at $59.99.
The Verano Flat Flame lighter is a single flame lighter designed to have the power of a double flame lighter, but the precision of a single flame lighter. The flame itself is thin, allowing one to easily light or touch up a cigar. At the same time, it's a concentrated flame that can be used to ignite the cigar quickly. In addition, the unit contains an internal flame diffuser that is designed for maximum fuel efficiency. The lighter is available in Black Silver, G2 (Gunmetal), and Vintage Bronze. Each unit is priced at $79.99.
Finally, there is the XFlame Lighter. This is a lighter that does not use butane and does not produce a flame. Instead, it uses a circular burning plate that is designed to evenly toast the foot of your cigar. It functions without emitting hydrocarbons and ruining the taste experience of the cigar that excess gas provides with functional lighters. XIKAR says the unit will work on cigars up to 62 ring gauge. The lighter itself is powered by a rechargeable lithium-ion battery using a USB charging system. XIKAR says the unit contains a burner coil that will wear out and will need to be replaced from time to time. Since its a consumable part, that part is not eligible for XIKAR's lifetime warranty. Pricing for the XFlame is $79.99 per unit.
Butane
Last year, XIKAR introduced it High Performance Premium Butane. It was designed to burn cleaner and hotter than standard butane. At the same time, it was designed to also work at high altitude. This year a new 1.9-ounce can is now being offered alongside the 8-ounce can. Pricing for the 1.9-ounce can is $5.95.
In addition, the price of the 8-ounce can has been reduced to $9.95 SRP (down from $12.99).
Cutters
XIKAR's XO Cutter receives several new finishes. There are new redwood options (Redwood on Silver and Redwood on Black), a spalted tamarind finish, and polished chrome. XO is a unique double guillotine cutter that uses a patent-pending  planetary gear system.
XIKAR is also debuting the Limited Edition Las Calacas Xi1 cutter series. This is a series being release to commemorate the Dia de Los Muertos (The Day of the Dead), a celebration held in Mexico to honor those loved ones who have passed away,. The line features five cutters with designs from Kansas City artist Chico Sierra.
2018 Product Reports
Photo Credits: Cigar Coop, except where noted