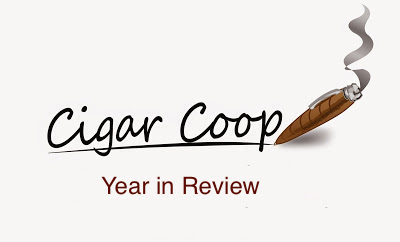 The Performance Rankings were introduced in 2012 as a statistical analysis based on the average numerical score of all cigars assessed on Cigar Coop.  It is meant to serve as a barometer in terms of how the cigars were assessed
Today we slice this data by Factory – a new category introduced for 2017. This is not meant to be necessarily an award, but a look at how scoring went, and what can we learn from it.
For 2018, a total of 199 (down from 205 in 2017) cigars were considered for this analysis. The average score for the entire set of 199 cigars was 90.74. (Statistically, this was down 0.10 points from 2017 when the average was 90.84)
We used the following criteria to implement this:
The cigar must have its score published during the 2018 Cigar Coop Cigar Year that ran from November 24, 2017, to November 22, 2018.
All cigars scored were eligible regardless of release date. The goal here is to see how the factory performed during the Cigar Coop Cigar Year.
Ties were broken with the factory with more cigars assessed breaking the tie (there were no ties this year).
A minimum of five cigars assessed made in a particular factory were required to make this ranking.
While for the upcoming Prime Time Awards we separated by small and large factories, this distinction was not made for the Performance Rating. The Prime Time Awards factored in other intangible factors other than score. Performance Ratings are purely based on average score. The Prime Time Awards were voted on by all three members of the Prime Time team while this author assessed all of the cigars scored on Cigar Coop.
The following are the 14 factories and their average scores that met the criteria above to qualify for this list. The number of cigars from the factory is listed in parentheses.
| | | |
| --- | --- | --- |
| Rank | Brand | Score |
| 1 | Fábrica de Tabacos Joya de Nicaragua SA (7) | 91.86 |
| 2 | De Los Reyes SA (8) | 91.75 |
| 3 | Tabacos de Costa Rica (7) | 91.57 |
| 4 | Tabacalera La Alianza (8) | 91.38 |
| 5 | La Zona (9) | 91.33 |
| 6 | Plasencia Cigars SA. (16) | 91.19 |
| 7 | Tabacalera Fernandez (13) | 90.85 |
| 8 | My Father Cigars SA. (10) | 90.80 |
| 9 | Cigars Davidoff (12) | 90.67 |
| 10 | OK Cigars (6) | 90.50 |
| 11 | La Gran Fabrica Drew Estate (7) | 90.43 |
| 12 | Fabrica Oveja Negra (6) | 90.17 |
| 13 | Diadema Cigars de Honduras SA (5) | 89.50 |
| 14 | El Paraiso (5) | 89.00 |
Best Factory Performance 2018: Fábrica de Tabacos Joya de Nicaragua SA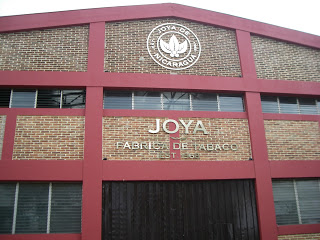 If you are following a lot of the online media lists, it has been a huge year for Fábrica de Tabacos Joya de Nicaragua SA. The Coop ratings and end of year rankings have been reflective of this. There were some high scoring cigars from the Joya de Nicaragua brand, but also significant contributions from Dunbarton Tobacco & Trust, Fratello Cigars, and Villiger.
Possibly one of the underrated factories that haven't gotten its due has been De Los Reyes S.A. This Dominican factory is owned by the Reyes family. The Saga brand (owned by the Reyes) family played a key role in landing at #2, but Debonaire and Cattle Baron also had significant entries as well.
Led by Bombay Tobak, LH Cigars, and Selected Tobacco, Tabacos de Costa Rica posts a top three performance rating for the second year in a row. Tabacos de Costa Rica's average was slightly down (91.57 for 2018 as opposed to 91.75 last year).
Other Observations
There were 14 factories that met the minimum five cigar rule. A 14th place doesn't mean worst factory, it just is the lowest average of those factories that met the minimum criteria.
Nicaragua led factory entries that qualified with 7. The Dominican Republic had 4, but those four all made the top ten of the performance ratings. Honduras had two, which were the last two spots of factories that made the ratings. Costa Rica had the final spot with Tabacos de Costa Rica.
Fábrica de Tabacos Joya de Nicaragua SA, De Los Reyes S.A., and El Paraíso were not on the 2017 list. Ironically, Joya de Nicaragua and De Los Reyes had the top two performance ratings.
There were seven cigars from undisclosed factories. These cigars averaged a score of 89.71.
It might seem unfair that there are not factories represented owned by the larger companies – specifically General and Altadis. These get tricky because these have multiple owners and in both of these companies' cases, some production has been outsourced to other partners. While an argument can be made we were more Davidoff heavy with what we reviewed, Davidoff handles all of its own production.
Photo Credit: Cigar Coop