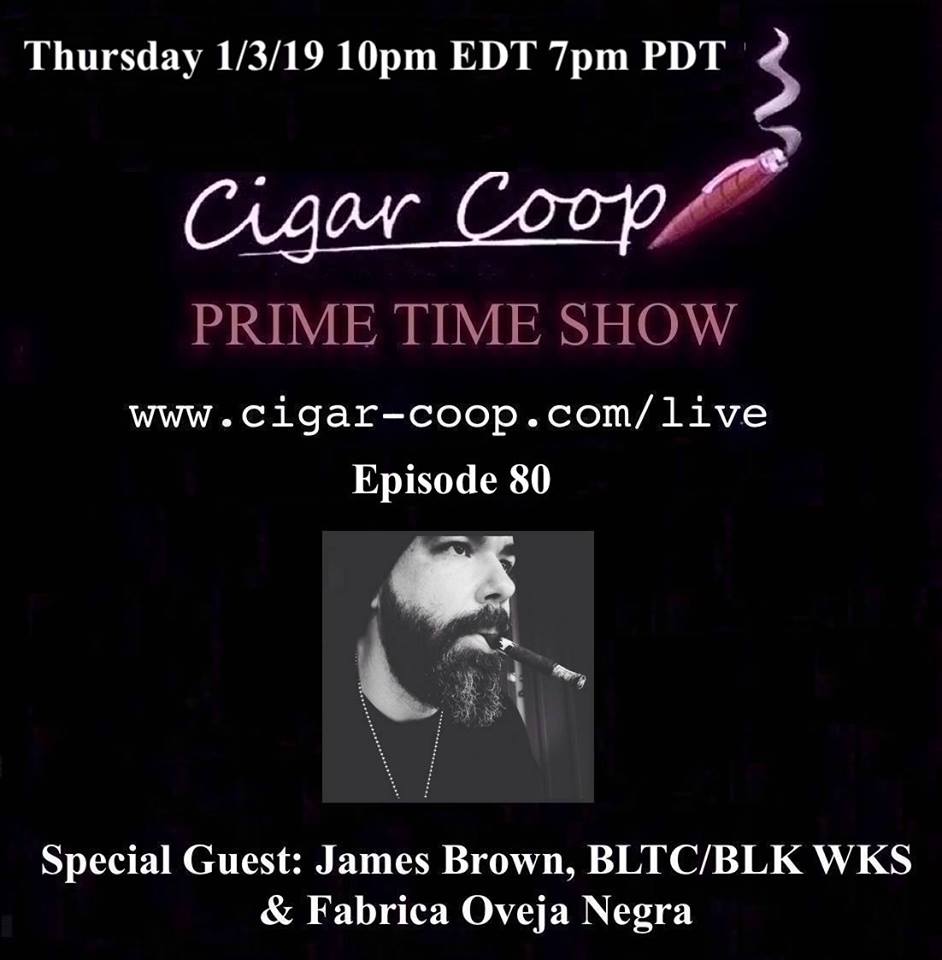 Happy New Year! We are kicking off 2019 in grand fashion as well welcome the man behind Black Label Trading Company, Black Works Studio, and Fabrica Oveja Negra – James Brown!
A lot has happened since we last talked to James – and will will catch up on all of the latest projects and happenings.
In our Debonaire Ideal segment, we will talk radio. Meanwhile with our Deliberation segment, we make some cigar industry predictions for 2019.
Tune in live at 10pm Eastern/7pm Pacific. If you miss us, you can catch Prime Time any time on Google Play Music, iTunes, Podbean, and YouTube. The Prime Time Show – all about industry people and industry talk.