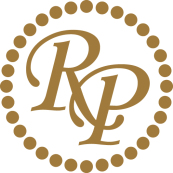 Mark Weissenberger, Vice President of Marketing of Rocky Patel Premium Cigars, has announced he is resigning his position effective January 4th, 2018.
"Due to personal reasons, I have resigned as VP of Marketing from RPPC, effective January 4. This is an amicable parting, and I will continue to work independently for Rocky maintaining the company's social media platforms for the immediate future as my family and I relocate to the northeast," said Weissenberger in an email to Cigar Coop.
"I am forever appreciative of the professional experience and industry knowledge gained over 14 productive years helping RPPC flourish. Moving forward, I will be pursuing sales and marketing ventures within this amazing industry that we all love so much," added Weissenberger.
Weissenberger was a long-time territory manager for Rocky Patel Premium Cigars, joining the company in 2005. In 2017, he was named Vice President of Marketing. Before joining Rocky Patel, he worked for Cigar Aficionado.