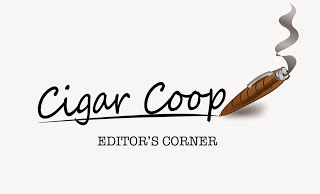 It's the 2018 Postseason on Cigar Coop! This is our year in review of the Cigar Industry.
Our postseason coverage consists of:
Cigar of the Year Countdown: We started this back on December 7th – counting down the best 30 cigars of 2018. In January we reveal "The Super Six" – culminating with the announcement of the #1 and #2 Cigars of the Year on January 7th. On January 18th, we will look at the Countdown from a value perspective.
Top 12 Cigar Stories and Themes of 2018: For the eighth straight year we look at the biggest industry stories and themes of the calendar year for 2018. This published on January 1st.
Performance Ratings: This is a quantitative analysis of the scoring done on Cigar Coop. We look at this four ways: Factory, Country of Origin, Vitola Size, and Brand. This analysis will publish starting January 6th.
Prime Time Awards: These are voted on by members of the Prime Time Podcast Team and have more of a subjective feel to it. It allows for the incorporation of intangibles. As in previous years, we will be announcing awards for Factory of the Year (Small and Large), Company of the Year (Small and Large), and of course Person of the Year. The award announcements begin on January 11th.
Our tentative schedule is below. There may be some changes or swaps in the next few days.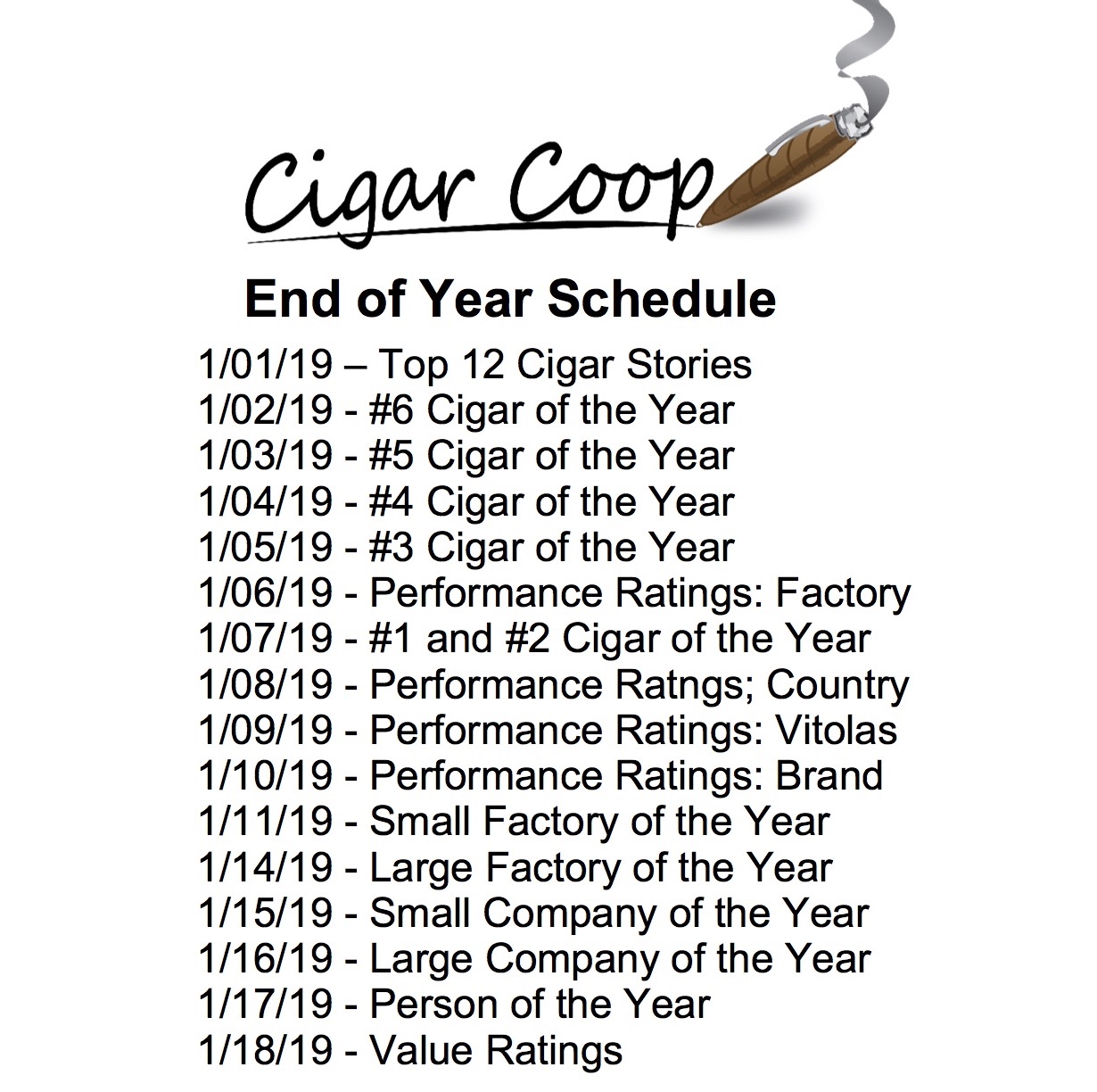 2019 will be an exciting year for Cigar Coop(I know, every cigar media outlet says that). Because it is the close of the decade, there will be a "Cigars of the Decade" list (not a Countdown) and most likely several decade postseason awards. The Cigars of the Decade list work actually has begun already.