Agile Cigar Reviews are cigar assessments where we use a lightweight, shorter format. These will never take the place of our comprehensive reviews. They are only used on blends we have previously assessed. This might be a blend we are re-scoring or giving a score for the first time. It might be a blend we are looking at in a different size. Today we look at the Diamond Crown Julius Caeser in the Robusto size. This is a cigar and size we have previously assessed back in December 2015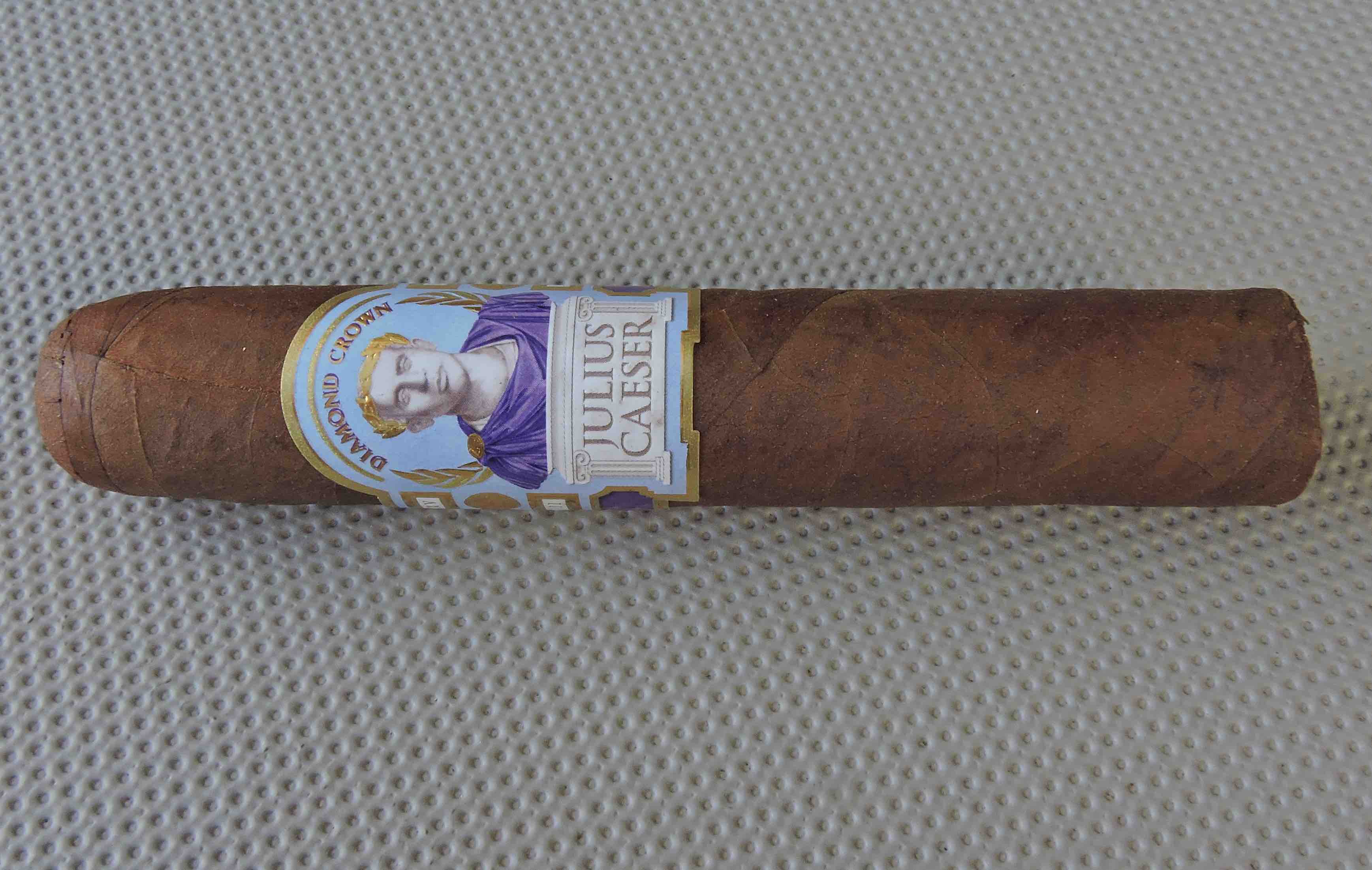 Wrapper: Ecuadorian Havana Seed
Binder: Dominican
Filler: Central American Tobaccos, Dominican
Country of Origin: Dominican Republic
Factory: Tabacalera A. Fuente y Cia
Robusto: 4 3/4 x 52
In 2010, J.C. Newman Cigar Company commemorated two key milestones. The first was the 115th anniversary of the founding of the company while the second was the 135th birthday of company founder Julius Caeser (J.C.) Newman. It's a cigar we have reviewed in the past here, and today we take another look at the Robusto size.
One may notice the spelling of "Caeser" and think its incorrect. It turns out that was the actual spelling of J.C. Newman's name. When Newman came to the United States from Hungary, he was told at immigration that he needed a middle name. It was suggested he take the name "Caesar", however, the name was misspelled on the paperwork as "Caeser". The misspelling ended up staying with him, and that is why it is spelled the way it is on the cigar.
The Julius Caeser is made by the Fuente family in the Dominican Republic at the famed Tabacalera A. Fuente y Cia factory. The blend features an Ecuadorian Havana Seed wrapper over a Dominican binder and combination of Dominican and Central American Tobaccos in the filler. The Robusto is slightly shorter than normal – measuring 4 3/4 x 52.
The Julius Caeser Robusto delivers a mix of coffee, wood, natural tobacco, lemon-citrus, and red pepper. Early on the coffee and wood notes become primary with both notes alternating in intensity. As the cigar experience progressed I found the wood notes morphed into more of a classic cedar-sweet spice and these notes continued to alternate in intensity with the coffee notes. This was a cigar that delivered a  medium strength, medium-bodied cigar from start to finish.
OVERALL ASSESSMENT
Final Thoughts
This time around, the Diamond Crown Julius Caeser Robusto performed well. This cigar had about a month in the Cigar Coop humidor. Past experience with the Diamond Crown Julius Caeser in the Robusto size has proven to me it does age quite well over longer periods of time. This wasn't a case where the cigar was young. It's a case that it becomes that much better over time.
The Diamond Crown Julius Caeser is a cigar I could recommend to any enthusiast. It is also a cigar I'd buy and smoke again, but my recommendation is put it in the humidor and take advantage of long-term aging.
Summary
Key Flavors: Coffee, Wood, Lemon, Natural Tobacco, Red Pepper
Burn: Excellent
Draw: Very Good
Complexity: Medium
Strength: Medium
Body: Medium
Finish: Very Good
Rating
Value: Buy One
Score: 89
References
Previous Assessment: Diamond Crown Julius Caeser by J.C. Newman Cigar Company
News: n/a
Price: $11.75
Source: J.C. Newman Cigar Company
Brand Reference: Diamond Crown
Photo Credits: Cigar Coop