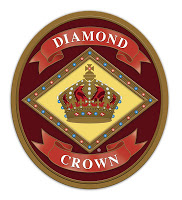 Each month our sponsor J.C. Newman Cigar Company is providing an opportunity to win a Diamond Crown Humidor! With February coming to a close; we wanted to remind our audience that if you have not done so, there is still time to enter.
Entering is very simple. Just click the graphic below, provide your information, submit it, and you are entered. At the end of the month, J.C. Newman will pick at random one winner.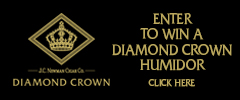 Please note this is one entry per person. This contest is being promoted by Cigar Coop on behalf of J.C. Newman. Terms and Conditions of this contest are set forward by J.C. Newman Cigar Company. Cigar Coop is not involved in the selection process of a winner.