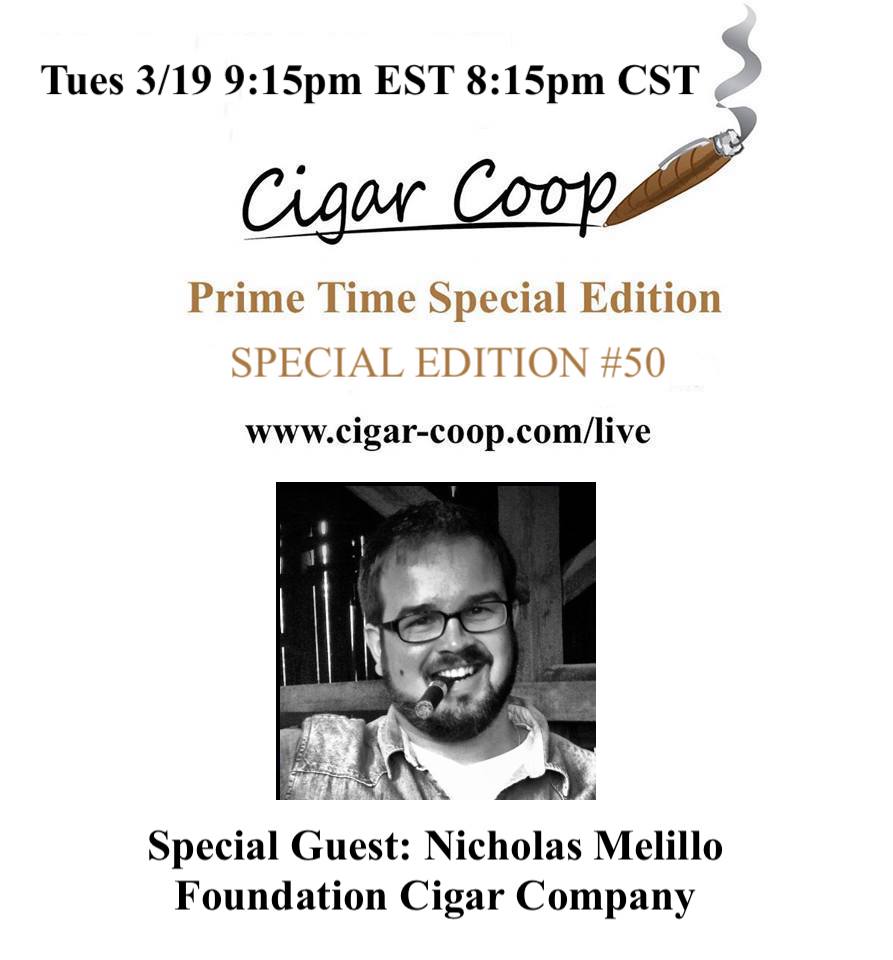 Tonight is Special Edition #50 and for the Golden Anniversary, we welcome Nicholas Melillo to the Special Edition side of the house. We will catch up with Nick on all things Foundation – and discuss some the trends in the industry.
Bear and Coop will reflect on the past 50 episodes, and will also have some thoughts on some happenings at the FDA impacting premium cigars.
Catch the show live here!
All of this on the newsmagazine show for the cigar industry – Prime Time Special Edition.
If you miss us, you can catch Prime Time any time on Google Play Music, iTunes, Podbean, and YouTube. The Prime Time Network of shows – the shows focusing on #industrytalk and #industrypeople.